Bookworms often have a conflicted relationship with big-screen adaptations of their favorite novels. Even when the movie is a hit, readers like to insist that the book was better (usually, they're right). And if the movie is bad, or if it changes something important about the story told in the book, then watch out: Superfans can really lose their cool.
At the end of the day, though, bad adaptations tend not to stain the reputations of good books (why would they?) and good adaptations are, well, good! In other words, it's always good news when we get a chance for a big-screen version of a favorite sci-fi story.
That's why we're feeling pretty excited about the slate of sci-fi book-to-movie adaptations on the way in the years to come. There are some really promising films — along with some high-risk/high-reward ones — in development or production right now. Here are 11 that have us particularly fired up.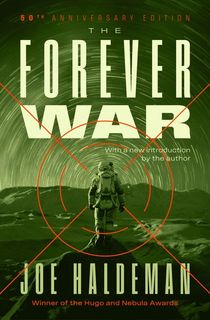 The Forever War
Joe Haldeman's Nebula Award-winning The Forever War is a classic of military sci-fi. Unfortunately, its journey to the big screen has taken about as long as its titular war.
We were supposed to be on the verge of getting this movie back in the 2000s, with Ridley Scott slated to direct. More than a decade later, we're still waiting. The good news: The Forever War rights were picked up again in 2015, and the folks at Warner Bros. seem to finally be moving on this one again. Star Channing Tatum and scriptwriter Jon Spaihts (Prometheus) are working on the story. There's still no release date, but there is finally some hope.
RELATED: Joe Haldeman: Exploring the Life and Work of The Forever War Author
Rendezvous with Rama (TBA)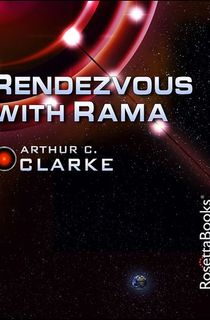 Rendezvous with Rama
Sci-fi names don't come much bigger than Arthur C. Clarke's. Clarke was a visionary sci-fi novelist who was no stranger to big movie events — his masterpiece 2001: A Space Odyssey was developed at the same time as Stanley Kubricks' film of the same name.
Clarke's novel Rendezvous With Rama has been in development hell for a decade now, so don't hold your breath while you wait for the film. We're excited all the same, because this one will be a big deal when it's finally in theaters.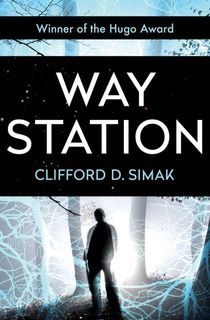 Way Station
Matt Reeves and his studio 6th & Idaho have gotten their hands on the rights for Clifford D. Simak's Way Station. The book, which will be adapted for Netflix, follows Enoch Wallace, an eternally youthful human in the secluded Wisconsin woods.
His blessing of immortality was given to him by the aliens that pass through his top secret way station. But beyond an endless lifespan, Enoch also has knowledge of humanity's end—though the solution he's given may prove even more troubling than the demise of our species.
RELATED: Film Adaptation of Clifford D. Simak's Way Station in Development at Netflix
Artemis Fowl (May 29, 2020)
Artemis Fowl
Eoin Colfer's young adult sci-fi/fantasy novel Artemis Fowl mashes up fairy-tale creatures with sci-fi technology and adds an unforgettable main character in the evil child genius Artemis Fowl.
The story of Fowl's high-tech supernatural kidnapping plot will reach theaters this year, as this film is already in post-production.
RELATED: 16 Books Like Harry Potter
Dune
Dune is widely considered to be one of the greatest sci-fi novels ever written, but the sweeping epic hasn't had a ton of luck in Hollywood. A divisive first film adaptation was made — and disavowed — by David Lynch, and while it has since developed a bit of a cult following, it was far from the dazzling cinematic event that Dune deserves.
Dune is getting another crack at it in 2020, and few things in sci-fi film history have been more exciting. There are reasons to be optimistic about the new flick, but we won't know for sure what we've got until next winter, when Herbert's masterpiece hits theaters on December 18th, 2020.
RELATED: 10 Books Like Dune by Frank Herbert to Spice Up Your Reading List
Artemis
Andy Weir's The Martian, a hard sci-fi masterpiece about a stranded astronaut surviving and thriving on Mars, made the jump to the big screen as a film starring Matt Damon.
Weir is about to go two-for-two with Hollywood, because his second novel is slated to journey to silver screen in 2021. Artemis is the story of a smuggler named Jazz, a lunar city called Artemis, and a conspiracy that threatens them both.
Analog
Good sci-fi always has something to say about the real world, and that's definitely true of the comic book series Analog. In the near-future world of Analog, online privacy is non-existent and paper is back in a big way for the most dangerous sorts of people.
The stars of the this new world are couriers, who expedite questionable paperwork and aren't afraid to get their hands dirty. Lionsgate is developing the film version of this comic book series, and director Chad Stahelski (of John Wick fame) is reportedly attached to the project.
RELATED: 12 Sci-Fi and Fantasy Book to Movie Adaptations That Are Worth Watching
Armada
Ernest Cline's Ready Player One made him a superstar of sci-fi literature, and the movie adaptation of that novel, while by no means perfect, made his work bankable at the box office.
That's what got Universal Pictures to buy up the rights to the big-screen version of Armada back in 2012 — which detail-oriented Cline fans might notice is actually three years before the novel was published in the first place. Now that the novel has been widely read, Universal Pictures ought to get moving on this adaptation. We don't know much about their plans, though, and there's no release date set for this one yet.
RELATED: 11 Books Like Ready Player One
The Knife of Never Letting Go
Chaos Walking is based on Patrick Ness's 2008 young adult sci-fi novel The Knife of Never Letting Go, which kicked off the book trilogy that shares its name with this film adaptation. The story follows 12-year-old Todd, who runs away from his hometown of telepathics.
Chaos Walking was actually supposed to have hit theaters by now, but so much for that: After some re-shoots, its original 2019 release date is in the rearview mirror, and no new release date has been announced. Seeing as most of the work is done, though, fans can probably hope to see this one relatively soon.
RELATED: 20 of the Best Sci-Fi Movies on Netflix to Stream This Month
Logan's Run
The original Logan's Run film, which came out way back in 1976, is a sci-fi classic. It was based on the novel of the same name by William F. Nolan and George Clayton Johnson.
The new version of Logan's Run is a reboot of the first, making it a second adaptation for the Logan's Run novel. The new adaptation will take us back to Nolan and Clayton's unsettling vision of the future, in which an apparent utopia is actually nothing of the sort.
RELATED: 10 Shocking Dystopian Fiction Books
20,000 Leagues Under the Sea (TBA)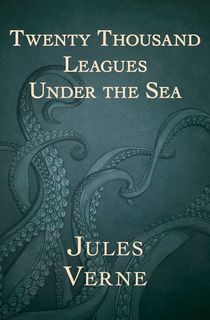 Twenty Thousand Leagues Under the Sea
Disney has been rebooting tons of classics lately, but the company is largely focused on giving its animated films new life as live-action movies. Meanwhile, sci-fi fans have been holding out for the remake of 20,000 Leagues Under the Sea — which, until recently, seemed to be dead in the water.
Happily, things have changed, and Disney is apparently once again moving on its new adaptation of Jules Verne's sci-fi classic. James Mangold, who just made the Oscar-nominated Ford and Ferrari, is reportedly attached to direct.
Featured photo from cover of "Armada" by Ernest Cline