Ready Player One is one of the best science fiction novels from the past decade. It's fast and funny, but also smart and serious. It's vividly imagined, while being instantly familiar. It's packed with cultural references, but it never loses its own identity. In short, it's a hard book to match.
But if you find yourself looking for something new to read while you wait for the sequel Ready Player Two to hit shelves in November, we've compiled a list of 11 similar books that are sure to keep you captivated. No matter what your favorite part of Ready Player One is—from cultural references to the richly imagined virtual world—there's something for everyone on this list.
RELATED: 13 Incredibly Entertaining Movies Based on Video Games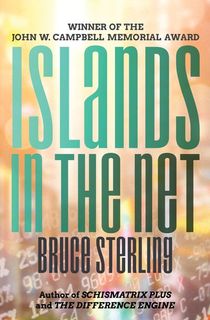 Islands in the Net
Author Bruce Sterling helped define and popularize the cyberpunk genre. This 1988 novel envisions a future that bears a pretty striking resemblance to our real-world information age. Of course, Sterling's version has a bit more intrigue and danger than you may have in your own online life. Well ... at least we think?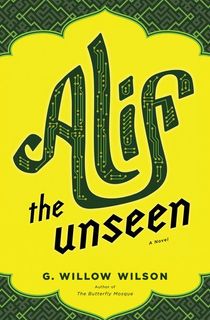 Alif the Unseen
Set in a security state referred to simply as The City, Alif the Unseen centers around a bold, young hacker who goes simply by "Alif," the first letter in the Arabic alphabet. When the wealthy woman Alif loves leaves him to marry the Hand—the head of state security, the security of Alif and the organizations he works for are imperiled. And when Alif discovers a secret, a powerful book that he believes will have an unimaginable impact on information technology, the struggle between him and The Hand takes on epic significance.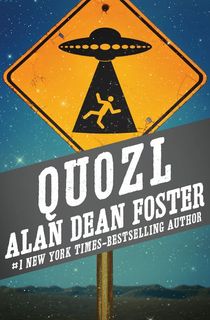 Quozl
Like Ready Player One, Quozl opens at a dark time. Instead of Ready Player One's dystopian future, though, Quozl gives us a look at our own grim past: World War II. From here, Alan Dean Foster adds just a little bit of fiction by having alien rabbits land on Earth. Yes, rabbits. The extraterrestrial bunnies are a peaceful bunch, but they have to figure out how to work around us humans, who are rather decidedly not.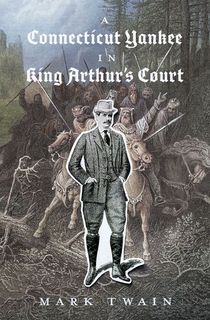 A Connecticut Yankee in King Arthur's Court
Mark Twain was perfecting humor writing before any of us were born, and his time-travelling sci-fi novel has stood the test of time pretty darn well. A Connecticut Yankee in King Arthur's Court is about, well, exactly what the title says. Twain's book makes light of the Dark Ages as his then-modern engineer protagonist becomes a (fake) magician in the past, wowing his 1,300-year-old peers with such impossible wonders as gunpowder and electricity.
Armada
Oh, hey, it's the author who wrote Ready Player One! This book is also about video games because if it ain't broke, don't fix it, right? Cline's second novel is a clear choice for fans of his first. Armada also shares a few concepts with Ender's Game, and if you haven't read Ender's Game, you should, because the next book on our list is ...
Ender's Game
Ender's Game is full of, well, games – from war games played in zero gravity to an entire virtual world reminiscent of the one in Ready Player One. The difference is that Ender's Game takes all this play very seriously. In Card's novel, the games are about preparing children for war, and about getting the most out of one child in particular: Ender, of course.
The Martian
The Martian bears pretty much no resemblance to Ready Player One on a plot or conceptual level. But it does share with Cline's novel a certain sense of reckless fun that, somehow, always remains in the service of the plot. The Martian is a hard sci-fi novel set in the near future on Mars, but it's identifiably Ready Player One-esque thanks to its unflinching commitment to having a real good time.
Omnitopia Dawn
The first in the two-book Omnitopia series, Dawn follows a ridiculously successful massive multiplayer online game set in the world of Omnitopia. Thanks to virtual reality, players can see, feel, touch, and taste Omnitopia. But Omnitopia creator Dev Logan is about to roll out a big expansion for the game—and some of its players have an ulterior motive that may have a disastrous impact online and IRL.
Neuromancer
Neuromancer is kind of the elder statesman of virtual reality novels, so we highly recommend it. Gibson's protagonist is a has-been hacker laying low in dystopian future Japan. With the help of some sci-fi medicine, he regains his ability to duck into the "matrix," the virtual reality world where people hang out (especially when they are hackers, naturally). If you want proof of just how influential this book was, just look at the Gibson-coined term that Neuromancer popularized: "cyberspace."
Synners
Cadigan won the coveted Arthur C. Clarke award in 1992 for this prescient novel about underground hackers called "synners." Written at a time when the technological concepts the book deals with were considered much more far-fetched than they are today, Synners follows a corporation, Diversifications, Inc., and its plan to directly deliver music videos into consumers' consciousness. But when this new technology is corrupted by a virus, the synners are the only ones left with the power to save humanity.
The Hitchhiker's Guide to the Galaxy
Adams' novel is cheeky in a more deliberate way than Ready Player One, but it shares a gleeful disregard for the grim norms of "serious" sci-fi. Expect fewer winking references and more overt absurdity—but just as much fun. If you still haven't read The Hitchhiker's Guide to the Galaxy, it's time to give it a go!
This post is sponsored by Open Road Integrated Media. Thank you for supporting our partners, who make it possible for The Portalist to celebrate the sci-fi and fantasy stories you love.
Featured still from "Ready Player One" via Warner Bros.