Is your collection of read and re-read Harry Potter paperbacks on the brink of losing pages? Are you in need of a magic fix? You may spend your nights wondering: Are there any other wizards like the boy from 4 Privet Drive? Look no further! Here are sixteen magically fantastic novels filled with old and new worlds alike. From London-set urban fantasy to a 40-book series filled with wit and whimsy, these titles will dull the pain of your homesickness for Hogwarts. Accio, recommendations!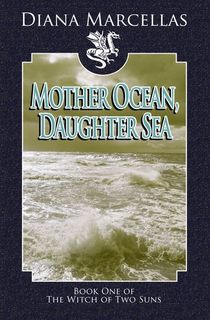 Mother Ocean, Daughter Sea
A long time ago, the Shari'a and Allemanii peacefully coexisted. But the Allemanii grew to fear the magical power of the Shari'a witches, and eventually become violent. Soon, the Shari'a community is destroyed and the remnants are scattered among the lands. Brierly, believing that she is the last of her kind, hides in plain sight. She practices her magic and helps those in need of healing, despite the personal risks. When she stumbles upon an Allemanni nobleman and saves his wife's life, she begins a dangerous adventure that may alter the fate of both tribes and lead her to the scattered pockets of her people.
Like Harry during his pre-Hogwarts life, Brierly leads a relatively lonely, isolated existence before discovering her own magical clan. And, much like Harry and his crew, she does what's right—in her case, healing others—regardless of the personal cost. If you're hungry for another tale of brave young people using their magical powers for good despite the odds, you'll be gripped by Mother Ocean, Daughter Sea, the first in a three-book saga.
RELATED: The 7 Most Controversial Changes in the Harry Potter Movies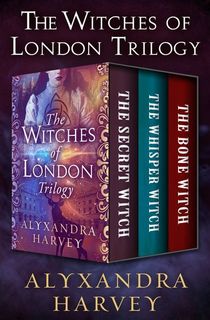 The Witches of London Trilogy
This enchanting young adult trilogy follows the fantastic journeys of cousins Emma, Gretchen, and Penelope. It's 1814, and things in London are about to be flipped upside down. The young women are in for a surprise when a glass family keepsake shatters and reveals their hidden, magical lineage. From covens to kidnappings, their new powers bring the young women face-to-face with magical perils they never could have anticipated. Each book is filled with action, adventure, romance, and humor as the new witches navigate unknown territory.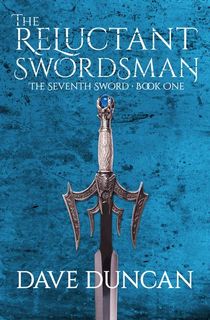 The Reluctant Swordsman
This fast-paced portal fantasy follows Wallie Smith, a very sick young man in the present day. Wallie is in the hospital, and aware that he's dying. But after losing consciousness, he wakes up to discover himself in a totally different, healthy body — and in a totally unfamiliar world. In this new land, Wallie is a revered barbarian fighter. Now stranded in a different realm and heralded as a swordsman of the seventh rank, Wallie accepts the challenge to become the Goddess' swordsman. If he succeeds in his new role, Wallie will be granted everything he wants. But if he fails, Wallie may die — in this world, and in the 'real' world. This sword and sorcery adventure is the first book in an exciting four-book series by an Aurora Award-winning author.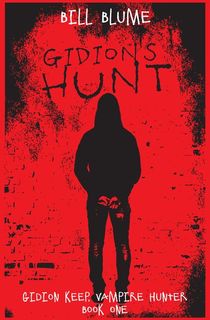 Gidion's Hunt
Imagine a young hero who must protect those he cares about while fighting against evil—well, that's the story of Gidion Keep (and of course, Harry Potter). Vampire-hunting is a Keep family tradition, but Gidion's father quit the business after Gidion's mother was killed. In order to continue the family legacy, Gidion has to learn from his grandfather in secret. Thankfully, Gidion's social life borders on non-existent, which means he has plenty of time to hunt vampires on nights and weekends. Hard work pays off when Gidion tracks some local vampires planning to kill a student and teacher from the high school. But to take them down, Gidion may have to do the unthinkable and rely on his high school peers...
RELATED: 18 Bloody Good Vampire Books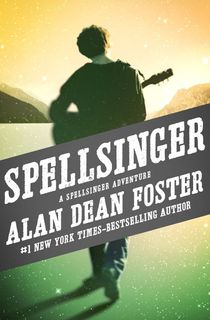 Spellsinger
Some wizards are underachievers. The elderly turtle wizard Clothahump needs a wizard capable of defeating an invading threat, and he ends up finding the pot-smoking law student and janitor Jonathan Thomas Meriweather. When Jonathan realizes that he can use his skills with his guitar to create magic, he sees that maybe he can finally achieve something. In a world filled with magical humans and animals, readers are introduced to a new type of wizard: The Spellsinger. The first in an eight-book series, Spellsinger transports readers to a fantasy world unlike any other, complete with rakish otters and a very unlikely—and high—hero. Harry probably wouldn't have time for the antics of Jonathan (known as Jon-Tom in the Spellsinger world), but you can bet Fred and George would have.
RELATED: 9 Sagas to Keep You Satisfied Until the Winds of Winter Release Date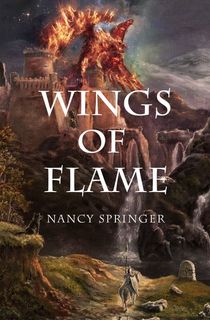 Wings of Flame
A fellowship? Check. A magical prince who will save his kingdom? Check. A slave girl with a burdensome destiny? Check, check, and check—Wings of Flame has it all. Magic is endless in this epic story of love and adventure, with a grand battle of good and evil. Part Lord of the Rings, part Game of Thrones, the novel follows Prince Kyrem of Deva, a young royal warrior, and Seda, a simple stable boy, who join forces with a magical healer, King Auron, to save the world. But Seda is actually a girl disguising herself as a boy in order to survive—and she is about to accomplish heroics the kingdom could never anticipate. Wings of Flame may not have studying or classroom adventures, but there are bigger lessons to learn when everything you hold dear is on the line. Fans of Harry Potter or Tamora Pierce's The Song of the Lioness series will fall for this magical epic.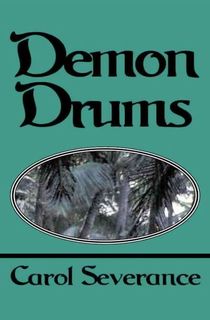 Demon Drums
Not all magical adventures occur in jolly old England—Carol Severance's series of novels takes place in a tropical paradise. Iuti Mano is a legendary warrior who grew tired of the bloodshed and left fighting for a life of solitude. The story begins when that solitude is interrupted and she's thrown back into the fray. From here, she begins her journey back to becoming the powerful force she once was. This story isn't about a young and naïve character confused by a quest, but a seasoned and realistic hero who understands precisely what she must do in order to return the world to its natural peace. Since much of Harry Potter is about a generation facing a horrific evil they once thought defeated, Demon Drums makes an excellent companion novel.
RELATED: 13 Fantasy Books Featuring Teens With Magical Abilities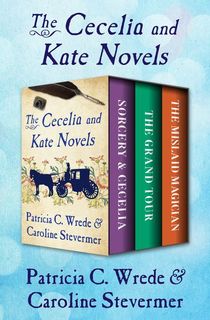 The Cecelia and Kate Novels
This charming, fantastical series is set in early 1800s England. The first book centers around young cousins Cecelia and Kate as they share correspondence to keep each other informed of everything that occurs during a summer apart. Cecelia is forced to stay in the countryside, while Kate is off to glamorous London. It's not all fashion and parties in London though, and soon the girls find themselves involved in a dangerous, magical adventure. Now each must do their part to solve the mystery from their respective summer locations...and make sure no one else is turned into a tree. The rest of the series follows Cecelia and Kate as they grow older, marry, and find themselves tackling new magical adventures in their adult lives.
The Queen of the Tearling
In search of magic, adventure, mystery, and romance? This fantasy dystopian novel will fulfill your cravings. The story centers around Princess Kelsea Raleigh Glynn, who on her nineteenth birthday must ascend the throne. Kelsea was raised in exile by the Glynns, hidden away from her ambitious uncle and the Red Queen to ensure her safety and survival so she would one day claim the throne.
Now, the young princess must reclaim her dead mother's title while simultaneously learning how to rule and defeating the Red Queen, a powerful and evil sorceress. Kelsea's kingdom is dying, her people are famished, and she is constantly hunted — but despite her inexperience, Kelsea is resilient and strong. Plus, it doesn't hurt that she carries the Tearling sapphire around her neck— a jewel with great magical power. This story follows Kelsea on her journey to save her kingdom, and to better know herself.
RELATED: Sci-Fi and Fantasy Books Featuring Multidimensional Female Characters
Jonathan Strange & Mr Norrell
Not all wizards are lucky enough to have a formal education. Imagine trying to learn magic on your own! Mr. Norrell is a perfectly content academic interested in the practice of magic—happy to pursue this interest solo. Soon, however, he meets Jonathan Strange, a young and optimistic man who is interested in the magical arts as well. Together, they continue their education, assist in the war against the invading Napoleon, and create a magical awakening. As their adventure continues, their friendly rivalry turns into something more impactful and far deadlier.
Jonathan Strange & Mr. Norrell will satisfy Harry Potter fans craving another fantasy with rich, meticulous world-building—and at 782 pages, it'll keep you captivated for nearly as long as one of J.K. Rowling's magical tomes.
The Magicians
We love books about magical lands—and so does Quentin Coldwater, the protagonist of Lev Grossman's The Magicians. Quentin longs to leave his boring, ordinary life as a senior in high school for something more magical, like the land of Fillory from the fantasy book series he loves. Everything changes when Quentin is admitted into Brakebills, a college of wizardry. Unlike Harry Potter, The Magicians doesn't feature heroes and chosen ones: the Brakebills students are regular people who just happen to attend a college for wizards. There's sex, drugs, booze, friendships, fallouts, and mistakes—lots of mistakes. Particularly from Quentin, who struggles to figure out his place in the world. Quentin thought magic would bring him the happiness and adventure he desperately craved, but he is left feeling unsatisfied. But then, he makes a startling discovery: Fillory is real...and it's a lot darker and more dangerous than he ever imagined.
Carry On
Simon, Baz, and all their other friends attend Watford, a magical school in England. As the "chosen one," Simon must also defeat the evil force Insidious Humdrum, who has been wreaking havoc on the World of Mages for years by creating magical "dead spots" where magic no longer exists. Can he succeed or is he—as Baz puts it—the worst Chosen One ever chosen? A fantastic homage to the Harry Potter series, Carry On is a world all of its own, and features an unforgettable romance between Simon and his bitter roommate Baz.
A Wizard of Earthsea
Written by a true master, this novel has everything a Harry Potter fan loves and then some. Ged, a young boy destined to become a great wizard, is discovered by the elderly mage Ogion. Ged travels to the island of Roke to learn how to harness his powers, and is taught the value and importance of language and friendship at the same time. He also learns of the consequences of using magic. Then again, most wizards have a knack for finding trouble—it's practically a requirement! Like Harry Potter, Ursula K. Le Guin's fabulous Earthsea series is full of moral complexity, characters that develop drastically throughout the books, and a fascinating magical system.
RELATED: 5 Things Every Fantasy Writer Can Learn from Earthsea
The Color of Magic
Not all wizards are brave and hopeful—some are clumsy. You don't just meet Rincewind, the terrible Wizard tour guide, you experience him. When a tourist stops by Discworld, he picks the worst tour guide around, and hilarity and near death experiences ensue. Terry Pratchett's world building is of the highest caliber, and Discworld is a place worth getting lost in. It may not be as romantic as the old castles of Hogwarts, but it's just as fun! And twice as deadly ...
Plus, if the world of Discworld captures your heart, there are plenty of books to devour: There are over 40 titles in the late Terry Pratchett's iconic series, and each is a hilarious, unique delight in its own right.
RELATED: 5 Things 'Serious' Fantasy Writers Can Learn from Terry Pratchett
A Darker Shade of Magic
A magically infused London is one thing, but try to imagine living between four magically alive Londons. Kell is a time-traveling magician who is the personal ambassador of Red London, but also a smuggler of people from one London to the next. What could go wrong? This incredible introduction to a growing series will keep you turning the page and imagining different worlds within worlds. If you're an Anglophile who was drawn to Harry Potter's depiction of a magical London, you'll love this urban fantasy series. V.E. Schwab is a genre-spanning writer, and although the Shades of Magic series is typically considered young adult, it frequently deals with mature, dark themes. Prepare to be absorbed in Schwab's enchanting take on England.
Percy Jackson & The Olympians: The Lightning Thief
Perseus (Percy) Jackson is a good kid who unfortunately seems to attract only bad things. To add to the burden, Percy is flunking all his classes, and coping with dyslexia and ADHD. When things at boarding school start to get worse—his teacher turns into a raging monster who wants to kill him—Percy's mom finally lets him in on a secret. Percy is a "half-blood," meaning he's a demigod—his no-show dad happens to be Poseidon. In order to ensure his safety, Percy is sent to Camp Half-Blood (a summer camp in Long Island) where he learns more about himself and his abilities. But trouble is brewing on Mount Olympus. Now, Percy and some of his new friends must set out on a journey across the United States. In order to prevent a catastrophic war between the Big Three gods, Percy will have to reach the gates of the Underworld, located in a recording studio in Hollywood. Anyone who says being "the chosen one" is fun obviously doesn't know what they're talking about.
RELATED: 9 Thrilling Books Like Percy Jackson
This post is sponsored by Open Road Media. Thank you for supporting our partners, who make it possible for The Portalist to celebrate the sci-fi and fantasy stories you love.