Born in 1925, Brian Aldiss' love affair with sci-fi and storytelling began at an early age. An avid fan of pulp magazines, H.G. Wells, and Robert Heinlein, he began penning his own originals in his mid-teens. A brief stint in the British Army put a hold on his writing, though he dove back into books after World War II—from selling them to publishing them himself. His first book of science fiction came in 1957, with the short story collection Space, Tim and Nathaniel, jump-starting a very prolific career in and out of the genre. He soon became the president of the British Science Fiction Association, a newspaper editor, a popular anthologist, and a full-time author. He found great success—earning two Hugo Awards, a Nebula, and prestigious distinction as a Grand Master and Science Fiction Hall of Famer—before passing away in 2017.
Aldiss' work is an example of the British New Wave, a once-controversial brand of sci-fi that was more experimental and "high brow" than its pulpier counterparts. Like the other authors of the movement (including Harlan Ellison), Aldiss played with form and content—writing well over 30 inventive novels and short story collections. Though he flitted between genres and was also devoted to art, his science fiction represents some of his best work—and you can find a list of his must-read titles below.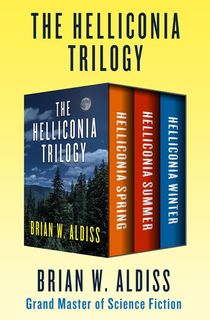 The Helliconia Trilogy
On a planet that orbits two suns, the seasons are extreme to say the least. Though vibrant and thriving in the summers, Helliconian winters last for centuries—just one year is the equivalent of 500 on Earth—and sees the rise and fall of countless civilizations. The trilogy's first installment, Helliconia Spring, opens as one winter nears its end, and the natives begin to emerge, rebuild, and form alliances and rivalries in their warming world. The dramatic saga continues in two more novels, which follow the ensuing generations of natives as their planet creeps ever closer to another brutal, drawn-out Ice Age. Each book was a finalist for a major genre prize, including Nebula and Locus Awards.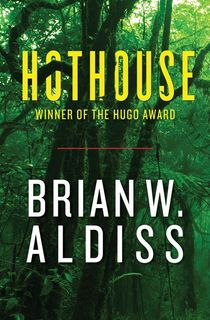 Hothouse
Millions of years into the future, a static Earth is divided into two distinct parts—the dark side, and the light side. The latter is subjected to days of endless sun, plagued by a climate that has nurtured the proliferation of bizarre, spider-like plants. Since then, humans have evolved into green creatures that live in various layers of canopy, but whose existence is constantly threatened by the dominating flora and fauna. Aldiss' tale centers around a young boy named Gren, whose adventures grow more and more perilous as the sun prepares to go nova and destroy his world altogether. As lush and compelling as its setting, Hothouse won the Hugo Award in 1962.
Related: 14 Heart-Pounding Books Like Jeff Vandermeer's Annihilation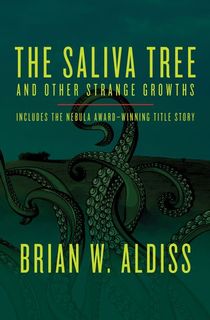 The Saliva Tree
This 10-story collection is a showcase of Aldiss' vivid imagination, but the standout is the titular, Nebula Award-winning novella. In 19th-century rural England, two young men interested in science are fascinated by the meteor that lands on a neighboring farm. But while one of them eagerly launches an investigation, the local villagers see the phenomena as nothing more than a fallen rock. That is, until strange events start occurring—including sudden deaths and the growth of strange vegetation—and it becomes clear aliens are walking among them. "The Saliva Tree" is Aldiss' tribute to the legendary H.G. Wells (he even makes a cameo!), and it borrows elements from The War of the Worlds and The Time Machine.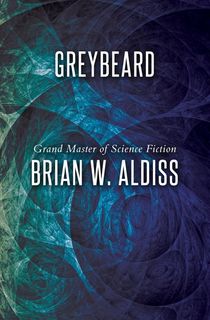 Greybeard
In Greybeard, we're taken to the aftermath of the Accident that left men sterile and the world without a future. Now, members of the youngest-living generation have reached their fifties—Algy "Greybeard" Timberland and his wife, Martha, among them. Wanting to escape the rule of their tyrannical village leader, the couple decides to venture elsewhere, via the Thames. Their search for a better life and a sense of meaning leads them to a cast of eccentric characters, while various flashbacks offer glimpses into their society's initial downfall. The effect is a bleak, sometimes hopeful novel that the San Francisco Chronicle called an "adult Lord of the Flies," but that will likely remind readers of P.D. James' The Children of Men.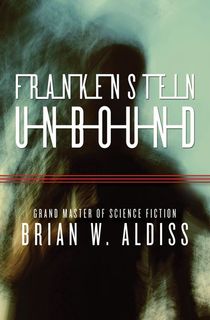 Frankenstein Unbound
Nuclear war has ripped the fabric of time and space, sending some humans back into the past. When Joe Bodenland is accidentally transported from the 21st century to the 18th, he encounters a real-life Dr. Victor Frankenstein and his first monstrous creation. It seems that the new "timeslips" have blurred the boundary between reality and fiction—and now it's up to Joe to right the course of history before disaster can strike his present-day. What follows is a crazy escapade in which he encounters Mary Shelley and tries to prevent the doctor from bringing more terrifying creatures into the world. Frankenstein Unbound became a major motion picture of the same name in 1990.
Related: Mary Shelley: Fascinating Facts About the Sci-Fi Pioneer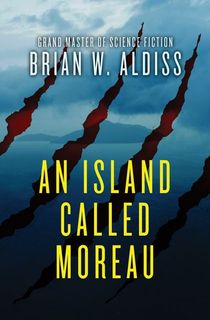 An Island Called Moreau
A sequel to H.G. Wells' The Island of Doctor Moreau, Aldiss' novel picks up in 1996, as the world is buckling beneath a global war. After his space shuttle crashes into the Pacific Ocean, a disoriented undersecretary of state, Calvert Roberts, finds himself on the shores of an unfamiliar island. At first glance, Moreau seems like a paradise, though Cal quickly realizes his new home is more hell than heaven: A mad scientist named Dart, or "The Master," has bred a species of human-animal hybrids, and he has no intention of stopping his dangerous experiments…"By turns amusing and genuinely creepy," fans of Wells and Aldiss will love seeing more dramas and controversies unfold on the fictional island (Kirkus Reviews).
Non-Stop
The Greene tribe leads incurious, primitive lives, but there are some members who want to understand their unknown origins. Roy Complain is one such individual, and he joins a priests' quest to solve the riddle of their universe and destiny. According to some recently discovered but incomplete documents, the Greene tribe does not live in the greater world—but confined inside a traveling generation ship. As Roy, the priest, and their band of explorers get closer to the answers, they also get closer to a potentially destructive fate...
Supertoys Last All Summer Long
Aldiss' nominal hit story, "Supertoys Last All Summer Long," was once a Stanley Kubrick project (though he eventually abandoned his plans to adapt it) before becoming Steven Spielberg's A.I. Artificial Intelligence. It stars a young robot who, in the vein of Pinocchio, desperately wants to become a real boy. He longs for the affection of his negligent human mother, who seems incapable of loving her A.I. son, while his father is always off on a traveling sales job. Other entries in the collection include a retelling of Shakespeare's The Tempest, a story very reminiscent of the Helliconia Trilogy, and fourteen other tales.
This post is sponsored by Open Road Media. Thank you for supporting our partners, who make it possible for The Portalist to continue publishing the sci-fi stories you love.
Featured photo of Brian Aldiss: Alchetron
KEEP SCROLLING FOR MORE SCI-FI STORIES