It isn't really science fiction's job to predict the future – most sci-fi is more concerned with using futuristic conceits to comment on the present – but if it were, few subsets of the genre would be as successful as cyberpunk.
Before email and texting and smartphones, cyberpunk was already positing a world full of "high tech and low life," in which humans were all connected, for good or for ill.
Cyberpunk has exploded into movies and games, but it got its start in good old books, back before we had the option of reading them on tablets.
As such, there are plenty of great cyberpunk books out there. For the purposes of this list, we've eschewed a few of the classics, such as William Gibson's Neuromancer; Neal Stephenson's Snow Crash; Do Androids Dream of Electric Sheep? by Philip K. Dick, the book that inspired Blade Runner; Masamune Shirow's seminal manga Ghost in the Shell; and others.
Instead, we're highlighting 15 lesser-known but no less significant cyberpunk books that will take you into futures at once blindingly high-tech and eerily familiar…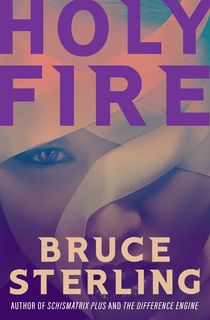 Holy Fire
In The Difference Engine, Bruce Sterling and William Gibson created one of the landmark works of steampunk fiction.
In Holy Fire, Sterling turns that same talent toward post-human cyberpunk in the story of Mia, a 94-year-old with the mind and body of a 20-year-old thanks to a radical new medical procedure.
It's a world of ease, of passion, of designer drugs, and "ideas – big ideas" (Speculation).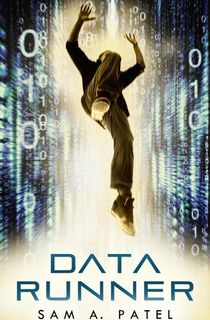 Data Runner
In the "not-too-distant future," megacorporations own everything, including the internet. The only way to transmit sensitive information in secret is to entrust it to "data runners" who physically courier it via the "sneakernet."
Enter Jack Nill, a parkour expert who works as a runner to help his father pay off a serious gambling debt.
When Jack is loaded with something much bigger than anything he's ever carried before, he finds himself at the center of a web of pursuit and intrigue in this fast-paced young adult caper.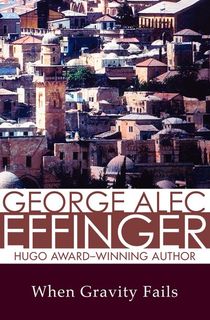 When Gravity Fails
Nominated for the Hugo and Nebula Awards, this cult classic cyberpunk novel is set in the near-future Middle East. Mind- and mood-altering drugs and plug-ins can change anything about a person – including making them into a killer.
As unmodified street hustler Marid Audran is pulled into the investigation of a series of brutal homicides, he finds much more than he expects in this novel that George R. R. Martin called "wry and black and savage" and Harlan Ellison called "crazy as a spider on ice skates."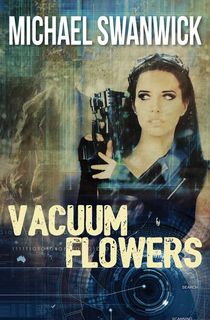 Vacuum Flowers
A cyberpunk thriller from the Hugo, Nebula, and World Fantasy Award-winning author of The Iron Dragon's Daughter, Vacuum Flowers follows the adventures of Eucrasia Walsh.
Eucrasia travels across a drastically transformed solar system after her body is hijacked by the personality of Rebel Elizabeth Mudlark, in a world where personalities can be uploaded and owned by corporate giants.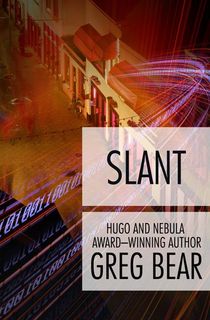 Slant
Cyberpunk meets procedural in this thriller from Greg Bear, the "reigning master of hard-edge science fiction" (Seattle Post-Intelligencer).
Nanotechnology seems to have wiped away all of humanity's flaws, both the superficial and the significant. Violent crime is a thing of the past, until the city of Seattle is rocked by the murders of two sex workers and a string of suicides.
RELATED: 10 Brilliant Hard Science Fiction Novels
Public defender Mary Cho's investigation takes her into the dark heart of a seemingly perfect future, uncovering a conspiracy of virtual pornography, neo-Luddites, and a mysterious artificial intelligence lurking in the "dataflow."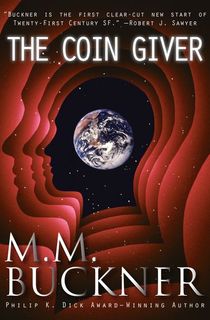 The Coin Giver
Global warming and corporate exploitation have destroyed the Earth and nearly ruined the quality of life. The rich and powerful CEO of ZahlenBank, Richter Jedes has built an AI version of himself as well as a clone with the hopes to live forever. When Richter suddenly dies, Dominic, the clone who he raised as his son, is left in charge of ZahlenBank. He and the AI version of his father must work together for the good of the company. But which of them should truly be in charge? Are they their own people, or watered down versions of a dead man?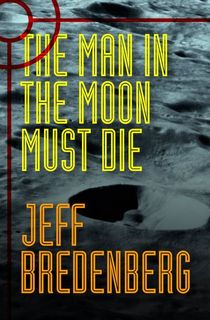 The Man in the Moon Must Die
Benito Funcitti, owner and founder of Fun City, the first resort in space, accidentally created a double of himself. With nearly the entire galaxy against him (them?), the two Benitos battle over who is truly in charge as they try to outrun whoever is after them.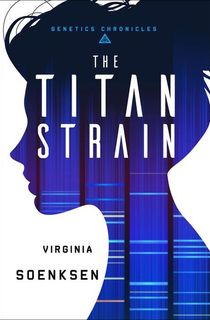 The Titan Strain
Genetically modified individuals have begun to infiltrate regular life in the wake of the Third World War. With most of the world still rebuilding, there's little policing of the mods. Liane was raised to not feel anything and follow orders. Her only communication is with her handler, leaving her longing for a normal life. But when mods start turning up dead, it's Liane who has the means to protect them.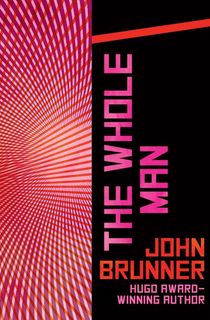 The Whole Man
Gerald Howson was born with psychical setbacks, but his mind holds telepathic abilities. In a world stricken with civil unrest, Gerald must decide if he's going to use his powers for good, evil…or not at all.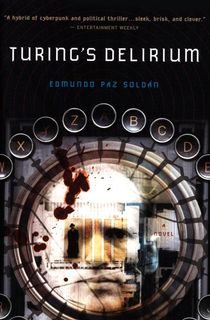 Turing's Delirium
Río Fugitivo is on the brink of a cyber war under the guise of a social revolution. Kandinsky is leading a group of hackers against the government. The Black Chamber is working hard against Kandinsky's attacks, but Miguel "Turing" Sáenz, the Black Chamber's best codebreaker is beginning to suspect that he may not be working for the good guys.
Vn
At Amy's kindergarten graduation, she eats her grandmother. You see, Amy is a self-replicating humanoid known as a VonNeumann. Her mother is one, too, but she's married to Amy's human father.
Amy's grandmother, however, carried startling secrets about the VonNeumanns and their role in the strange world in which Amy lives.
After devouring her grandmother when she tried to attack her mother, Amy carries the elder VonNeumann's personality on her own memory drive, putting her on the road not only to self-discovery, but maybe to finding out the secrets behind the existence of all the VonNeumanns.
The Windup Girl
Paolo Bacigalupi's Hugo and Nebula Award-winning novel of 23rd-century Thailand and rampant biotechnology is sometimes considered an offshoot of cyberpunk called "biopunk."
Whatever it is, this story of a strange but all-too-plausible future in which the world is wracked with floods and pandemics as a result of global warming caused, in part, by "genehacked" crops became an instant classic in the field, and is maybe even more relevant today than when it was released.
RELATED: 10 Solarpunk Books for When You Crave Optimistic Sci-Fi
Synners
Pat Cadigan has been called the "Queen of Cyberpunk," thanks in no small part to this prescient thriller, which won the Arthur C. Clarke award when it was first released in 1992.
RELATED: Ten Mind-Bending Hard Sci-Fi Books by Women
Today, many of the novel's technological concepts will feel shockingly familiar, especially a plan by a massive corporation to deliver music videos directly into the minds of consumers – we're not too far off, huh?
Back in 1992, though, this scathing portrait of a near-future reality where the "real world" and "online" were almost seamlessly blended still felt far off, if not too unlikely.
Moxyland
In a colorful but cruel near-future version of Cape Town, South Africa, four narrators, each with their own struggles and dreams, problems and talents, are on a collision course that will rewire all of their lives.
Legendary sci-fi author Charles Stross called Beukes' bold, boisterous novel, "The larval form of a new kind of SF munching its way out of the intestines of the wasp-paralyzed caterpillar of cyberpunk."
If that's not a recommendation, we don't know what is!
Cyberpunk
Collecting together twenty short stories of high-tech and low-life, this doorstop volume is an indispensable guide to cyberpunk short fiction.
From 1981 to 2010, legendary cyberpunk authors share short, sharp tales of all-too-plausible futures that often feel uncannily like our present, featuring stories by William Gibson, Bruce Sterling, Jonathan Lethem, Paul Tremblay, Pat Cadigan, Greg Bear, Rudy Rucker, Cory Doctorow, and more.
This post is sponsored by Open Road Media. Thank you for supporting our partners, who make it possible for The Portalist to celebrate the sci-fi and fantasy stories you love.