Thanks to the influence of J.R.R. Tolkien's Lord of the Rings, many fantasy readers have grown to expect their stories to come in the shape of trilogies. While this structure can sometimes get away from the author's original intent—A Song of Ice and Fire was initially envisioned as three books, for instance—the fantasy trilogy remains a staple of the genre. And as the genre has matured, its themes, scope, and vision have expanded the classic epic structure introduced by Tolkien's foundational work. But never let it be said that epic fantasy doesn't still have its place within the genre.
No matter your preference, here are some of the best fantasy trilogies to read.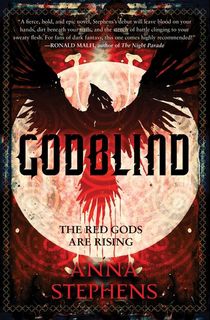 Godblind
A millennium ago, the violent Mireces and the vicious gods they worship were exiled from the nation-state of Rilpor. Now, their king plans to invade the prosperous country once more. Their only hope to avert the coming war is a powerful seer and the escaped Mireces slave he saves.
The Cycle of Fire Trilogy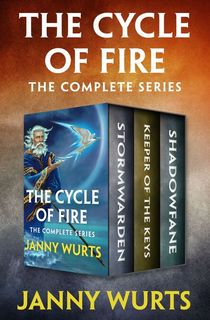 The Cycle of Fire
In the distant future, a spaceship carrying human passengers and alien prisoners crash lands on a faraway planet. Over time, the humans revert to a feudal society and the aliens become viewed as demons.
When a pair of human wizards fail in their duty, holding the demon horde at bay falls upon a fisherman's daughter and an orphan boy, a task made more difficult due to the girl's brother becoming their enemy's minion.
The Bear and the Nightingale
Russian folklore comes to life in Arden's historical fantasy trilogy. Vasya Petrovna lives in a remote village buried in winter by snow and cold. Her life changes when her father brings home a new wife—one who follows the Russian Orthodox faith and disavows traditional folk beliefs.
But as darkness begins to plague their village, Vasya may need to draw upon the old ways to save everyone she loves, even if it brands her a witch.
Lens of the World Trilogy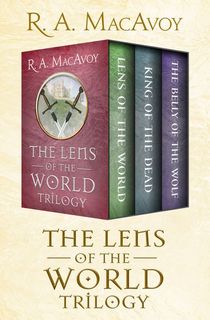 The Lens of the World Trilogy
In this coming-of-age tale, a middle-aged man recounts the adventures of his youth and the circumstances that shaped him.
Orphaned and unaware of his parentage, Nazhuret has spent his entire life at military school. But when he's expelled his path crosses that of Powl's, a mysterious man with even more mysterious knowledge. And so begins Nazhuret's journey to becoming a hero.
The Blade Itself
While Abercrombie has since expanded the First Law world into a series with two trilogies, multiple standalones, and several short stories, it all began with the original trilogy: The Blade Itself, Before They Are Hanged, and Last Argument of Kings.
Injecting noir sensibilities and black humor into grimdark fantasy, Abercrombie introduces us to a cast of morally gray characters that, while not necessarily heroic or good, will captivate and intrigue you.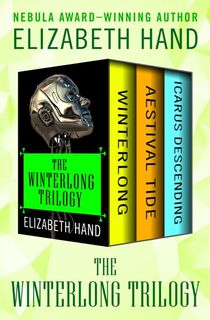 The Winterlong Trilogy
Elizabeth Hand blends science fiction and fantasy in this dystopian vision of a world after it's been devastated by a biowar.
Set in the ruins of Washington D.C., the first novel in the trilogy opens with a pair of estranged twins—an autistic girl with the ability to sense and manipulate the emotions of others, and her beautiful twin brother, who entertains society's upper tier. Together, they strive to stop an ancient power from destroying everything.
Daughter of Smoke and Bone Trilogy
Daughter of Smoke and Bone
Karou lives a double life. Sometimes, she's a Prague art student who fills her sketchbooks with drawings of monsters. The rest of the time, she runs errands for the chimaera—creatures that are both beast and man. The chimaera raised her, and their liminal existence has defined her life. Then one day she meets an angel, which changes the course of her life forever.
The Crimson Shadow Trilogy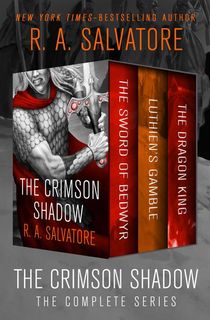 The Crimson Shadow
While R.A. Salvatore is best known for his Drizzt books, he's also written several standalone fantasy trilogies, including this swashbuckling tale. It follows the titular character on various Robin Hood-esque adventures in a medieval fantasy world.
Black Sun Rising
As previously seen in this list, some fantasy trilogies base their premise on a simple conceit: a spaceship of human colonizers crash land on an alien planet and over time lose their technological marvels and acclimate to their new home, with varying levels of success.
In Friedman's trilogy, the planet that becomes humanity's new home is very similar to Earth—with one notable exception. It's characterized by an energy force that can interact with the human brain and bring a person's greatest dreams and fears to life. In the centuries that follow, humanity attempts to forge an uneasy peace with this energy force, but that's easier said than done.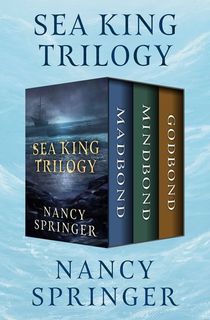 Sea King Trilogy
The world is dying and all that remains are six tribes. To save what's left, a king teams up with the mad and traumatized chieftain who tried to kill him. Accompanying them on their quest is Tassida, a wandering horse rider who both men come to love, and who carries a very large secret.
The Fionavar Tapestry Trilogy
The Fionavar Tapestry
Blending Celtic mythology and Arthurian legend, Kay's trilogy begins in our contemporary world with five university students. But when they meet a wizard, their regular life takes a turn for the magical.
Accompanying him to the kingdom of Fionavar, they soon learn they've been drawn into a sprawling conflict between good and evil.
The Broken Earth Trilogy
In Jemisin's award-winning science-fantasy trilogy, an apocalypse ravages the world. Multiple apocalypses, in fact. They happen with enough frequency that they've become known as a fifth season.
The trilogy opens on the eve of a new apocalypse, with a cataclysm that may be powerful enough to end the world once and for all.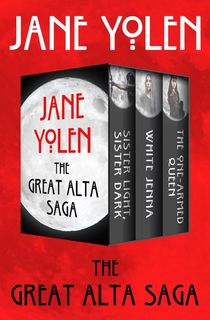 The Great Alta Saga
Jane Yolen's trilogy introduces us to Jenna, a thrice-orphaned girl who's been raised by a secret community of women warriors. Able to pull a shadow twin from a mirror when cast in darkness, Jenna is believed to be the child of prophecy. But her destiny may not be to save the world, but rather to destroy it.
Memory, Sorrow and Thorn Trilogy
The Dragonbone Chair
If you want to read an epic fantasy tale that bridges the gap between Lord of the Rings and A Song of Ice and Fire, Williams' trilogy may fit the bill.
The continent of Osten Ard has enjoyed peace for decades, but that comes to an end when the king dies. Of the two sons left behind, one vanishes under mysterious circumstances and the other ascends the throne. But when a kitchen scullion learns the truth behind one of the new king's advisors, what follows is a sweeping conspiracy that threatens the entire continent.
The Legends of Camber of Culder Trilogy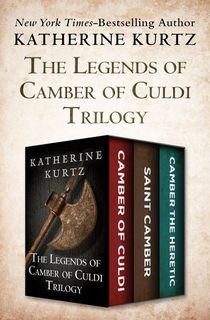 The Legends of Camber of Culdi Trilogy
Set in Kurtz's Deryni universe, in which humans with magical abilities coexist alongside humans without them, this trilogy actually takes place first within the series chronology. Camber of Culdi is a Deryni noble who has retired from court life. But his dreams of spending time with his children and grandchildren are crushed when he gets swept up into a plot to restore the rightful heir to the mortal throne.
The Poppy War
Kuang's grimdark fantasy trilogy draws inspiration from multiple sources: the politics of mid-20th century China, the second Sino-Japanese War, the Song dynasty, and the Opium Wars.
Against this backdrop we meet Rin, an orphan who gets accepted into an elite academy. When war breaks out between her homeland and its neighboring nation, she journeys to the front lines where she must make a terrible choice between preserving her humanity or altering the course of the war.
The Book of the Beast Trilogy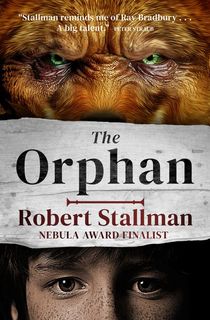 The Orphan
As the title implies, Stallman's trilogy follows a shapeshifting beast. The beast has no idea where it came from. Even its form can vary between gorilla, bear, wolf, and more.
When the beast assumes human form, he begins to learn about human society and soon lives among them. Then he discovers he might not be the only one of his kind....
Kushiel's Legacy: Phedre's Trilogy
Kushiel's Dart
While Kushiel's Legacy technically consists of two trilogies, the first one introduces us to Phedre, a courtesan blessed—or cursed, depending on how you look at it—to feel pain as pleasure. Trained as a spy, she uncovers a plot that threatens her beloved country.
The Scepter of Mercy Trilogy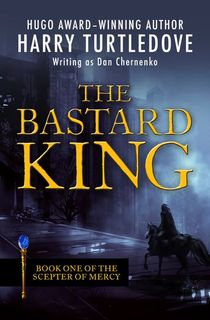 The Bastard King
Long ago, the rulers of Avornis lost the Scepter of Mercy, a talisman imbued with unimaginable power. Today, a besieged king rules Avornis, although he is powerless and ineffectual.
Neither state is ideal, since an exiled god seeks to invade the mortal world through dreams and nightmares. The king's last hope may rest in a respected naval captain, but his ally may soon turn out to be his greatest rival.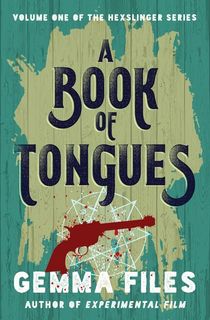 A Book of Tongues
Gemma Files blends weird western and supernatural horror in this trilogy set immediately after the American Civil War.
Ed Morrow is a Pinkerton agent who's gone undercover to join an outlaw gang. The leader of the gang, Reverend Asher Rook, has become the target of a Mayan goddess determined to incarnate her pantheon in the world of living.
And Chess Pargeter, Rook's lover, is the sacrifice necessary to pave the way. Not that death is going to stop Chess from seeking revenge for this great injustice.
This post is sponsored by Open Road Media. Thank you for supporting our partners, who make it possible for The Portalist to celebrate the sci-fi and fantasy stories you love.