The Emerald Isle is filled with enduring myths and legends, from banshees to pookas to the stories of Cúchulainn and, yes, even Saint Patrick and his run-in with a dragon.
These tales, in turn, have inspired countless fantasy writers, with figures and motifs from Irish myth becoming so prevalent in fantastic fiction that they have found their way into places as varied as Dungeons & Dragons and the classic 1950 James Stewart film Harvey.
For those who want to sample some fantasy books inspired by Irish mythology and legend, we've assembled some tales that draw directly from that well, from fables of faeries and changelings, to gargoyles and corpses just looking for a place to rest.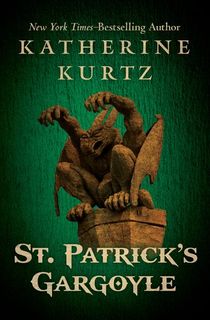 St. Patrick's Gargoyle
Katherine Kurtz was born in Coral Gables, Florida, but moved to Ireland in the mid-'80s and lived there for two decades.
While there, she wrote most of her best-known novels, including the beloved historical fantasy Deryni series, taking place in a fantasy world modeled on 10th, 11th, and 12th-century England, Scotland, and Wales.
She also wrote stand-alone stories, like this enchanting tale of one of the gargoyles from Dublin's St. Patrick's Cathedral – charged with guarding the church against evil – who must team up with an aging Knight of Malta to stop the manifestation of a demonic presence.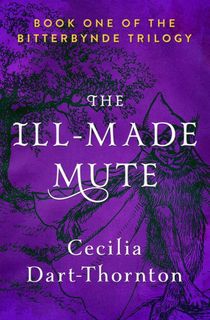 The Ill-Made Mute
Cecilia Dart-Thornton has been called Australia's J.R.R. Tolkien, but her Bitterbynde Trilogy – of which The Ill-Made Mute is the first book – is firmly rooted in the mythology of the British Isles.
In this first novel in the epic series, we are introduced to the nameless mute of the title, confined to the depths of a tower which lies surrounded by danger. Flying ships and winged horses bring important visitors to the castle, but the woods around it are filled with creatures which "bear no love for humankind."
In spite of this, our unnamed protagonist longs to escape – to find a past, a name, and a destiny beyond the castle walls, a quest which will open up an entire world of fairies, wights, magic, and adventure.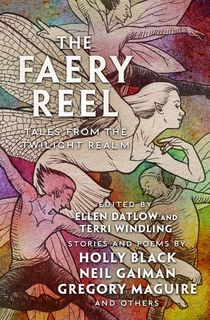 The Faery Reel
Featuring stories by Neil Gaiman, Holly Black, Patricia McKillip, Gregory Maguire, Tanith Lee, and many more, this "wondrous" (Kirkus Reviews) World Fantasy Award finalist explores some of the "more dimly lit pathways" of Faerie, often reimaging the inhabitants of that otherworld for the present day, from research libraries to sandcastles to night markets.
Across twenty original stories and poems by some of today's leading fantasists, the fairy tale world opens up in new and exciting ways in this acclaimed anthology.
RELATED: Enchanting Fairy Tales for Adults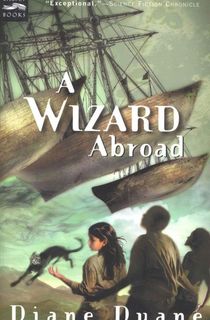 A Wizard Abroad
"Duane is tops in the high adventure business," according to Publishers Weekly. This fourth book in her Young Wizards series sees fifteen-year-old Long Island spellcaster Nita and her partner Kit packed off to Ireland to stay with an aunt there and get a break from wizardry.
But that plan that doesn't exactly pan out, as Nita and Kit soon find themselves enmeshed in a battle between local wizards and an Ancient Evil, drawing on many elements from Irish history and folklore, including Balor and the Fomorians.
The Dreaming Tree
Combining an epic fantasy duology into one omnibus edition, The Dreaming Tree joins together two novels – themselves reworked from previous short stories and novellas – which detail the last holdout of the land of Faery on earth, the Ealdwood, guarded by one remaining member of the Daoine Sidhe, Arafel.
As humans build towns and cities, chop down trees, and forge iron, few dare to venture into the Ealdwood, for those who do never return.
Few, that is, save a prince with elvish blood in his veins, who must seek out the Tree of Swords and Jewels in order to help Arafel protect both the human world and the Ealdwood.
Daughter of the Forest
Beginning her Sevenwaters series – initially a trilogy, later expanded to six books – which is set primarily in ancient Ireland, Juliet Marillier weaves a new fairy tale that has also become a classic of modern fantasy.
When Sorcha's father is bewitched and her six older brothers transformed into swans, it falls to Sorcha to lift the curse, which she can do only by spinning six shirts from poisonous and needle-sharp starwort – all without uttering a sound.
That isn't the end of her difficulties, however, as her father's lands are besieged by enemies, and she finds herself captured by dangerous foes, and faced with the possibility of a life she never imagined.
The Riddle-Master of Hed
Patricia McKillip's best-known work might just be the Riddle-Master Trilogy, which begins in this classic book, first published in 1976.
Drawing from Irish mythology and folklore, this tale of a mystical land where riddles and shapeshifting magic hold sway begins with Morgon, the prince of a small island of farmers and swineherds, who wins a crown from a ghostly king in a game of riddles.
This sets him on a quest that will take him over the ocean, pit him against shapeshifting foes, and change not only his fate, but that of kingdoms.
The Riddle of the Wren
Canadian author Charles de Lint's many, many stories and books often draw from Irish folklore and mythology. His first novel of Celtic fantasy, The Riddle of the Wren, originally published in 1984, is no exception.
Following Minda Sealy, who journeys to another world in order to confront the Dream-master and escape the nightmares that plague her, this stunning debut draws heavily from Celtic myth to weave a tapestry of fantasy reminiscent of the works of J.R.R. Tolkien.
Hounded
From the lush, green fields of the Emerald Isle to … Tempe, Arizona? That's the setting of this first book in Kevin Hearne's urban fantasy Iron Druid series, which follows Atticus O'Sullivan, the "last living druid."
Atticus now runs the Third Eye Books and Herbs shop in Tempe, and has to deal with the town's many supernatural inhabitants, ranging from your standard werewolves and vampires to things more familiar from Irish mythology.
That includes Atticus' own enchanted sword, Fragarach the Answerer, which is what puts him firmly in the middle of a sort of divine heist caper in this unlikely tale.
RELATED: 13 Magical Books to Read If You're a Fan of American Gods
Hellboy: The Complete Short Stories
Mike Mignola's Hellboy comics have become famous for sampling from folklore from around the globe.
This first volume collecting Hellboy's short adventures takes the big, red paranormal investigator from Mexico to Peru to Norway to the Appalachian mountains and, yes, Ireland, where one of his most beloved adventures borrows from the Irish folktale "Teig O'Kane and the Corpse."
Besides being a perfect jumping-on point for newcomers to the Hellboy universe, this story, specifically, is an ideal primer on the eccentricities of Irish folktales and introduces important elements that come into play in major Hellboy arcs down the road.
RELATED: 9 Groundbreaking Graphic Novels and Comic Book Series
This post is sponsored by Open Road Media. Thank you for supporting our partners, who make it possible for The Portalist to celebrate the sci-fi and fantasy stories you love.