Jacqueline Carey's sensual fantasy novels following the exploits of the courtesan (and spy) Phèdre nó Delaunay have consistently captivated readers of high fantasy and erotica alike. Beginning with Kushiel's Dart, Carey has expanded the luxurious world of Terre d' Ange into three separate trilogies—Phèdre's Trilogy (the OG), Imriel's Trilogy, and Naamah's Trilogy.
But what if you've binged all three? We've got the next ten books to add to your TBR list. If you miss the political intrigue, fantastical setting, and steamy scenes of Carey's novels, check out our suggestions for books like Kushiel's Dart below.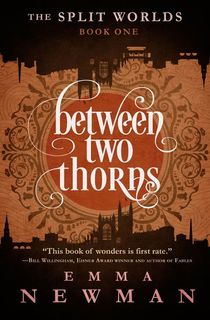 Between Two Thorns
In this enchanting fusion of urban fantasy and regency romance, Newman creates a world where 19th-century England exists parallel to our own, preserved through the magic of the Fae.
A human raised in the fae-touched world known as the Nether, Catherine Rhoeas-Papave has been living a normal life in Mundanus, the parallel human world.
But when she is brought back to face an arranged marriage, Cathy finds herself entangled in a string of kidnappings and murders—a far cry from the courtly intrigue and drawing-room drama she was expecting.
Alongside Max, an Arbiter who guards the boundaries between worlds, Cathy must reveal the dangerous and deadly plot before it is too late.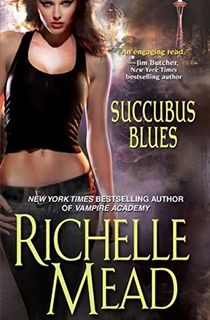 Succubus Blues
Georgina Kincaid is not your run-of-the-mill succubus. She's not interested in killing her 'food,' like the succubus of legend. However, she is interested in free books and author Seth Mortenson, both of which she has access to through her day job at a bookstore.
Though recently, her nights have been occupied too—but not by Seth. Powerful paranormals are disappearing from the streets of Seattle, and Georgina must gather together her supernatural squad to help her unravel this new mystery.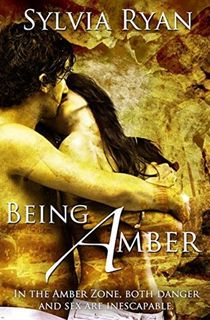 Being Amber
Jaci Harmon was born and raised a Sapphire, but when a genetic test reveals she carries a gene slated for eradication, she's reclassified as an Amber and banished to the Amber Zone outside the city of New Atlanta.
As Jaci struggles to comprehend her new reality, she finds a companion in her new roommate Xander. Born in the Amber Zone, Xander teaches Jaci how touch, love, and unconditional acceptance can ease the suffering wrought by government oppression.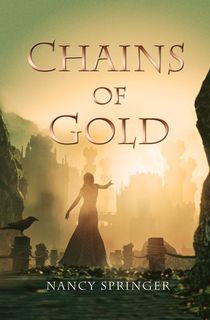 Chains of Gold
Lady Cerilla of Catena is destined to wed the Summerking, Arlen. As part of a magical ritual, following the consummation of the marriage, Arlen will be sacrificed. But when Cerilla and the doomed king fall for one another, the two lovers determine to escape their tragic fates.
With the help of Arlen's friend, Lonn, the couple flees Catena, but their happiness is short-lived. Relentlessly pursued by their people and the supernatural, Cerilla and Arlen soon discover that the chains of fate are hard to break.
RELATED: 12 Epic Books Like Throne of Glass by Sarah J. Maas
A Kiss of Shadows
Private detective Merry Gentry lives in Los Angeles, using her magical abilities to solve supernatural problems. But in reality, she is so much more than the Grey Detective Agency's best investigator. She is Princess Meredith, niece to the Queen of Air and Darkness.
After learning of the Queen's secret plot to kill her, Merry flees to the human world. But now she's been discovered and must return home to whatever danger awaits. From the New York Times bestselling author Laurell K. Hamilton comes a rich and sensual tale of magic and mystery.
Darkfever
MacKayla Lane's life changed forever when she found out that her sister was murdered while studying abroad in Ireland. With no leads, the police declared the case unsolved and filed the evidence away to collect dust on a shelf.
Determined to find her sister's killer, Mac empties her bank account and buys a plane ticket. As Mac delves deeper into the mystery, she soon discovers a secret power—the ability to see into the world of the Fae. Could this have something to do with her sister's death? Mac is going to find out.
RELATED: 10 Enchanting Fairy Tale Books That Will Spirit You Away
Daughter of the Blood
In this dark and twisted fantasy world, society is ruled by those of the Blood, men and women with magical abilities defined by jewels bestowed upon them at birth. Power and corruption go hand and hand in the Dark Kingdom, where the cruel High Queen reigns supreme.
But now, an ancient prophecy has been fulfilled, foretelling of a new queen— a witch of incredible power. Young and naive, Jaenelle must quickly learn to master her abilities or remain a vulnerable pawn in a ruthless game of politics.
Swordspoint
The people of Riverside live and die by the sword.
As a master of his craft, swordsman Richard St. Vier ruthlessly cuts down all who come against him, inspiring both awe and fear. But the line between hero and villain is thin as the edge of a blade, as Richard finds out when his reputation endangers the lives of those he loves most.
RELATED: 16 Dark Fantasy Books You Won't Be Able to Put Down
Black Leopard, Red Wolf
In Marlon James' tale inspired by African history and mythology, a hunter known as Red Wolf is hired to track down a missing boy who disappeared three years earlier. Joining Red Wolf on his mission to find the mysterious boy is a band of unusual characters, including a shape-shifting man known as Black Leopard.
Full of violence, suspense, and compelling character narratives, the novel reads like an epic saga of interconnecting stories. The characters, ranging from mercenaries to mythical beasts, struggle to survive, connect, and love in an era plagued by armed conflict and social upheaval.
RELATED: Black Science Fiction and Fantasy Authors You Need to Read
Fighting Destiny
Celtic legends come alive in the first book from Amelia Hutchin's Fae Chronicles. Synthia is a witch tasked with keeping the boundaries between the Otherworld and the human world intact.
Despite her responsibility towards all the Otherworld creatures, she has an extreme distrust for the Fae, especially Ryder, the Prince of the Dark Fae.
But after a gruesome string of murders leaves both Fae and Witches dead, Syn must work together with Ryder to hunt down the murderer before they strike again.