Fantasy is one of fiction's most imaginative genres, and its magic often comes in its completeness: fantasy fans expect magic and mystery in their stories, but they also expect intricate detail and sprawling worlds that abide by their own logic, however strange that logic may be. Fantasy's greats, from J.R.R. Tolkien to George R.R. Martin, have often pleased readers with massive multi-volume stories that take plenty of time to lay out the culture, geography, and myths of their fictional worlds.
World-building isn't the only thing that fantasy has to offer, but it's become fantasy's most famous and popular aspect. So perhaps it's no wonder that so many fantasy stories take at least seven books to wrap up. But it's also fair to say that fantasy is sometimes limited by its addiction to world-building. Plenty of the genre's detractors would say so: it's no secret that fantasy is sometimes derided for its obsession with Tolkienesque world-building (and the Tolkienesque word counts and lengthy series that come with that).
But the fantasy genre will always have a place for self-contained stories. After all, starting a fantasy novel shouldn't always feel like committing to a multi-book saga. That's why we're here to talk about a few wonderful standalone fantasy books. These stories are perfect for when you want the epic stuff to be handled by the characters instead of by your bookstore budget.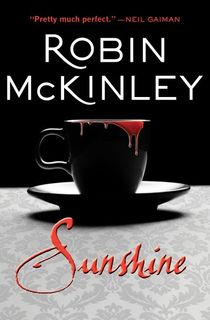 Sunshine
Set in an alternate universe, McKinley's Sunshine plays with urban fantasy and supernatural tropes. After a war between humans and "others"—vampires, mostly—a civilian pastry chef nicknamed "Sunshine" is kidnapped by vampires. Fans of fantasy-horror and paranormal romance should consider this one a must-read. The book is good enough that readers may be left wanting more, but McKinley has said there will not be a sequel.
RELATED: 19 Bloody Good Vampire Books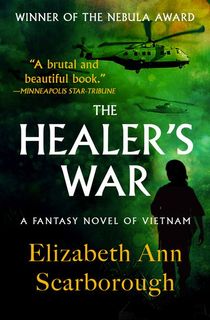 The Healer's War
Fantasy novelist Elizabeth Ann Scarborough's The Healer's War may be her most unusual novel, but it's also widely considered to be her best. A sci-fi/fantasy novel that verges on magical realism, this book follows characters from the real-life Vietnam War into the surreal fictional world Scarborough paints within it. This novel is one that will remind readers of just how unique fantasy novels can be. There's nothing wrong with classic Middle Ages-era fantasy fare, but there's so much more out there to read.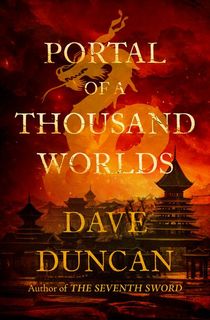 Portal of a Thousand Worlds
Dave Duncan is primarily known for his fantasy series like The Seventh Sword, The Years of Longdirk, and A Man of His Word. But in Portal of a Thousand Worlds, the late Duncan proved his ability to write a fantasy saga that's both epic and economical. An alternate history fantasy set during nineteenth century Imperial China, Portal of a Thousand Worlds opens on the eve of disaster. The legendary portal between worlds is about to re-open for the first time in hundreds of years, and the only person who can prevent it from unleashing chaos on the world is the prophesied Firstborn. The strength of Portal of a Thousand Worlds is that it subverts the conventional Chosen One narrative to simultaneously explore the hopes and fears of characters more tangential to the main hero's quest, but who are also facing the end of everything they've ever known.
RELATED: 8 Epic Sci-Fi and Fantasy Books by Master Storyteller Dave Duncan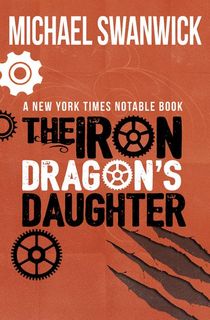 The Iron Dragon's Daughter
Along with The Dragons of Babel and The Iron Dragon's Mother, The Iron Dragon's Daughter is one of three standalone fantasy novels set in a faerie world which is strange, nihilistic, and at times experimental. The Iron Dragon's Daughter everything that most other fantasy novels aren't, and by design: Swanwick has said that the novel was a response to "the recent slew of interchangeable fantasy trilogies." The Iron Dragon's Daughter was published in 1993, but that Swanwick quote could have been uttered yesterday. There are still about a million reasons for even the most dedicated fantasy fans to want a break from the multi-volume world-building elf-filled quest, and reading The Iron Dragon's Daughter is the perfect way to change things up a bit.
Jonathan Strange & Mr. Norrell
Set in Regency-era England, this novel focuses on the title characters as they bring long-extinct magic back to life. This is a fantasy novel with a dash of alternative history and romance, and it pleased more than a few fans of literary fiction, too. It's a unique and effective fantasy novel, and as of now it's entirely self-contained.
The Last Unicorn
An all-time fantasy classic, The Last Unicorn is also a standalone story. It follows the titular unicorn as she searches for fellow survivors after a hunter's warning that she may be the very last of her kind. Perhaps you've seen the classic animated movie based on this story—but have you read the book? It's worth your time.
RELATED: 15 Epic Books Like The Name of the Wind by Patrick Rothfuss
Practical Demonkeeping
Moore is a master of comic fantasy. This, his first novel, tells the story of a man trying to ditch a demon that has prevented him from aging a day since he accidentally caught the thing at 19 years old. Moore's success led to more than a dozen more books, and although some characters from Practical Demonkeeping do appear in later novels in his Pine Cove series, it's also satisfying as a self-contained standalone story.
Good Omens: The Nice and Accurate Prophecies of Agnes Nutter, Witch
Pratchett and Gaiman have both written some great fantasy on their own, and Pratchett's sprawling Discworld series is pretty much the opposite of the standalone type of book we're focused on here. But this comic fantasy novel about the end of times is perfect for our list. Pick it up before you check out the new Amazon Prime adaptation.
RELATED: 5 Things 'Serious' Fantasy Writers Can Learn from Terry Pratchett
The Princess Bride
This one has it all: fantasy, romance, comedy, and action. Goldman wrote this classic book and adapted it for the equally classic film version. Both versions wrap up quite nicely, of course—no sequel required. If you're a fan of the movie who hasn't read the book, the time has come to fix that!
RELATED: 11 Princess Bride Quotes That Are Inconceivably Great
The Phantom Tollbooth
Once upon a time, children and young adult fantasy novels were allowed to exist without spawning a bunch more books. Norton Juster's surreal and hilarious novel was written for a younger set, but just about anyone with a healthy appetite for nonsense will find that it's worth reading (or re-reading). Few books have been as gleeful (and as economical—this is a quick read) with their world-building and their embrace of fantasy's limitless potential for imagination as The Phantom Tollbooth.
This post is sponsored by Open Road Media. Thank you for supporting our partners, who make it possible for The Portalist to continue publishing the sci-fi and fantasy stories you love.