To escape from 2020's seemingly endless challenges, I've found myself turning to Afrofuturist content, from Beyonce's latest epic film on Disney Plus, Black Is King, to the books I read to distract from endless doom-scrolling.
As Princess Weekes explains in this It's Lit video about Afrofuturism, this speculative fiction genre addresses the culture of the African diaspora, creating art out of pain, loss, and also strength and resilience. Afrofuturism is distinct from Africanfuturism, a term created by Hugo, Nommo, and Nebula Award-winning author Nnedi Okorafor. As Okorafor described during the 2020 Igbo Conference, Africanfuturism is specifically rooted in African history and culture — in other words, it does not center the West.
Whether you are beginning your journey with Afrofuturism or looking for some deeper cuts to expand your knowledge, here are nine Afrofuturism books to add to your reading list!
RELATED: Black Science Fiction and Fantasy Authors You Need to Read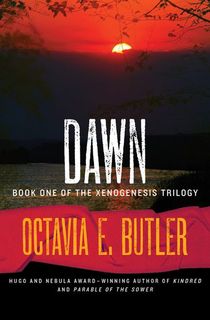 Dawn
At the start of the national Black Lives Matter protests around the country, the spotlight was put on Black literature to help us work through and understand the crucial historical moment we are living in.
Within that resurgence was a chance for readers to introduce, or reintroduce, themselves to the incredible Octavia Butler.
I recommend adding Dawn to your list, the first entry of her Xenogenesis Series. The books follows Lilith Iyapo after she wakes up on a spaceship and discovers the post-apocalyptic existence of the human race.
This novel is essential, and changed the genre of sci-fi as we know it when published in 1987. It is currently being adapted for TV by Ava DuVernay and Victoria Mahoney.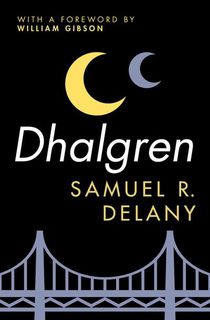 Dhalgren
Grand Master Samuel R. Delany's speculative fiction explores themes of race, sexuality, and the malleability of reality.
Dhalgren is set in the abandoned American midwestern city of Bellona after a mysterious catastrophe.
The novel centers "the Kid," who is suffering from intense memory loss. As he tries to recollect memories of his life, we're given clues and fragments of this wildly inventive and mysterious world.
RELATED: 6 Nommo Award-Winning Books: 6 African Speculative Fiction Reads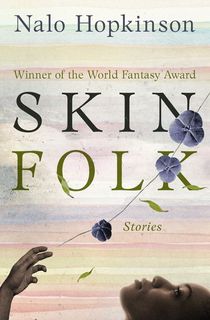 Skin Folk
If you're eager to dive into a collection of short stories, then a must-read anthology is Skin Folk by Nalo Hopkinson.
From science fiction, to Caribbean folklore, vampires, and post-apocalyptic glass storms, there is a tale in this fifteen-story, World Fantasy Award-winning collection for everyone.
Brown in the Girl Ring
Another selection from the amazing Nalo Hopkinson, her debut novel Brown Girl in the Ring is a classic in Afrofuturist literature.
Set in near-future Metropolitan Toronto after a seismic economic collapse, Brown Girl in the Ring went on to win the Locus Award for Best First Novel.
Fusing technology and magic, this unique novel features a young woman who is forced to look at her mysterious past to unlock the future.
The Fifth Season
N.K. Jemisin is one incredible talent, with her latest book The City We Became already getting rave reviews as one of this year's best releases.
Fans of The City We Became absolutely need to check out Jemisin's 2016 entry The Fifth Season, and the sequels that follow.
Set on the supercontinent called "The Stillness", this novel won the Hugo Award for Best Novel. Jemisin infuses sci-fi with the looming, very real danger our own world faces, and imagines a planet with a terrifying fifth season, one filled with catastrophic climate change.
Jemisin is also the author of the fantastic short story collection, How Long 'til Black Future Month?.
The Deep
This unique 2019 title was nominated for a Hugo Award for Best Novella.
Written by Rivers Solomon in collaboration with Clipping, a hip-hop group comprised of Daveed Diggs, William Hutson, and Jonathan Snipes, The Deep explores the world of the the zoti aleyu, an underwater tribe of half-fish, half-humans descended from pregnant women who were thrown overboard from slave ships.
Yetu is the memory-keeper for the zoti aleyu — but the weight of the generational trauma she has a duty to remember has become unbearable. Yetu swims away from the rest of the zoti aleyu, and heads towards shore.
Author Rivers Solomon's previous novel, An Unkindness of Ghosts, is an award-winning space opera that's also not to be missed.
Everfair
This sprawling and amazing alternative history novel takes readers to the Belgian Congo, and imagines a history where African natives invent steam power before colonists.
It shows us a beautiful image of a Utopia called Everfair, where escaped slaves and people of the Congo live in peace and take refuge from colonial racism.
In a time when we are asking ourselves how to move forward with acceptance, love and understanding, Everfair offers an invaluable shift in perspective.
My Soul to Keep
The first book in the epic African Immortals series, My Soul to Keep is an unforgettable fantasy-horror novel written by Tananarive Due, who teaches Afrofuturism at UCLA.
Jessica's husband David has an ancient secret — one that the couple can no longer escape. Hundreds of years ago, David sacrificed his humanity for immortality. David's past calls him back to Ethiopia, but he will stop at nothing to keep his family by his side.
Zone One
Before winning the Pulitzer Prize for fiction twice for The Nickel Boys and The Underground Railroad, respectively, Colson Whitehead wrote Zone One.
His 2011 zombie novel received rave reviews and became a bestseller.
After a devastating pandemic, New York City is overrun with zombies. You may want to avoid any fiction related to a pandemic these days, but this book is worth it.
Dive in as Mark Spitz and the rest of his "civilian sweeper unit' attempt to clear Manhattan of the remaining zombies — and struggle to regain their sense of normalcy and hope in the face of disaster.
This post is sponsored by Open Road Media. Thank you for supporting our partners, who make it possible for The Portalist to celebrate the sci-fi and fantasy stories you love.