You've read (and re-read) George Orwell's 1984. Your Hunger Games books are practically breaking at their spines. And you've just loaned your copy of Allegiant to a friend...For the dystopian addict who has "been there, done that," it may seem like there isn't anything left to read. That's where we come in.
Luckily, we've found 12 action-packed dystopian series that you've never heard of, but will be downloading as soon as you finish reading this list. And just because they're under-the-radar doesn't mean they won't stick with you long after you've turned the final page.
Happy doomsday reading, folks; may dystopian fiction be ever on your bookshelves.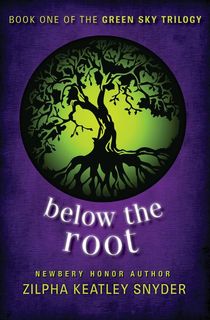 Below the Root
The Kindar live peacefully, comfortably—and in a network of giant trees. Their universe, Green-sky, is ruled by the Ol-Zhaan, a priestly class who protects them from the grounded evils below. They have "Chosen" 13-year-old Raamo to join their ranks. But as he learns the tricks of the trade, he finds that the trees of Green-sky teem with lies. Snyder's trilogy follows Raamo and his friends' adventures as they discover the secrets of their world and the unknown civilizations lurking on the forest floor.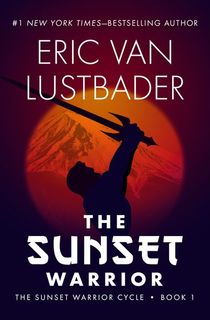 The Sunset Warrior
This five-book science fantasy series by Eric Van Lustbader, an author also known for his action-packed work on the Bourne series, is set in the far future. Environmental calamity forced the remains of humanity underground in order to survive. Over generations, the subterranean society reorganized itself along feudal lines, with warriors called Bladesmen upholding the power of their rulers. Ronin is an exception among his kind; unlike his fellow Bladesmen, he hasn't sworn allegiance to a lord. And when Ronin senses that a civil war is fomenting under the earth's surface, he does the unthinkable and makes a pilgrimage to the ruined surface of the Earth in a bid to bring peace to the remnants of humanity. The Sunset Warrior combines sword-and-sorcery-fun with a sobering look at how cataclysmic environmental destruction will impact our planet. The result is a unique and totally thrilling ride.
RELATED: A Lone Samurai Journeys to a Frozen Earth in Eric Van Lustbader's The Sunset Warrior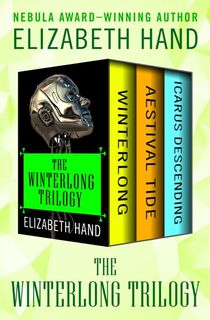 The Winterlong Trilogy
The first book in Elizabeth Hand's dystopian trilogy introduces us to Wendy, a powerful empath, and her long-lost brother, Raphael. Newly reunited, they set out to defeat the ancient force endangering their world. Aestival Tide, the second book in the trilogy, plunges them into the terrifying, beauty-obsessed land of Araboth, which, though it sits on the brink of collapse, may find salvation in a resurrected warrior. But war is inevitable, and when the battle lines are drawn in the trilogy's thrilling conclusion, Wendy must join rebel forces and hope that the mythical Icarus will save them.
RELATED: The Best Monthly Science Fiction and Fantasy eBook Deals
Expiration Date
In this Nebula Award finalist and suspenseful urban fantasy series, there are two sides of Los Angeles. One is the city we all know. The other is an otherworldly realm of ghost hunters and junkies, who crave the essences of the dead and the memories they hold. Sick of his parents' New Age-y lifestyle, Koot Hoomie Parganas runs away and stumbles into this secret LA hell. Unbeknownst to him, he carries the spirit of a renowned but deceased genius—and now the junkies and hunters are on his trail. Expiration Date is the second installment in Tim Power's Fault Lines Trilogy, though each book is its own standalone story.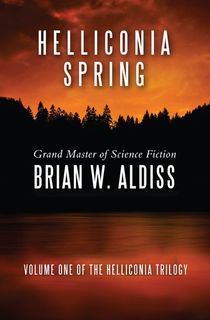 Helliconia Spring
The residents of the planet Helliconia are test subjects — although they don't know it. Every twenty-six-hundred years, the ill-favored planet tracks a slow course around double stars. Each season lasts generations. When Helliconians begin to gratefully emerge from a seemingly-eternal winter into spring, they have no idea that their progress is being observed and tracked by humans on a nearby satellite. The first book in a gripping trilogy, Helliconia Spring explores the devastating impact of climate change — and the limited role we may play in shaping our own destiny.
Aftertime
Part The Walking Dead, part a gender-swapped The Road, the first novel in the Aftertime series begins by introducing us to Cass Dollar, a recovering alcoholic in an unrecognizable California. She wakes to find her daughter has vanished—and all of civilization has gone with her. Now, cannibalistic "Beaters" lurk around every corner, and their taste for human flesh is the result of a failed government experiment. While most of the country has succumbed to the zombifying disease, Cass has managed to recover—but how? The answer may have kept her alive, but it might just kill her once someone learns her secret....
Radiant
As one of the unlucky few incapable of magic, Radiant's tough-as-nails heroine is an outcast of the City. Still, she isn't without a special talent of her own: She can see and communicate with the spirit world. When she takes possession of Shai, the ghost body of a girl who isn't truly dead, she becomes embroiled in a tug-of-war battle with the City's most dangerous players. But as the girls' friendship transcends both life and death, Xhea senses a dark power rising within her—and it has the potential to destroy or save their lives. Discover their fates in the page-turning follow-up novels, Defiant and Towers Fall.
Memory Boy
In 2006, Washington's Mount Rainier erupted, burying the United States in ash. Miles Newell, a teenager with impressive mechanical skills and a whip-smart mind, believes he can save his family from the violence and food shortages plaguing the country. He hatches a plan: They will leave their Minneapolis home and walk to their cabin in the woods. But as America becomes more desperate, it also becomes more depraved—and the Newells' journey leads them into a danger more terrifying than the city streets.
Dark Inside
Ever since earthquakes destroyed the Earth, evil has seeped through the cracks, turning humanity into a heartless killing machine. Now, four teens take to the road. Though they have their own destinations in mind—a lost family member, an escape from the past—they share a common goal: to survive. Fate eventually brings them together; but in the face of such uncontrollable evil, can safety truly be found in numbers? Hang tight, Suzanne Collins fans—you're in for a three-book, can't-put-it-down ride that'll fill the Hunger Games-shaped hole in your heart.
Lawless
Jailed in San Dudas Prison, Lark spends her days fighting fellow inmates and obeying the dictator-like "Mother Mercy" in an all female colony. The one bright spot? The letters she receives—each one explicit and written by an unknown sender in the men's colony. But everything changes when she reads a letter unlike the others, which relays news of the dying world outside the barbed-wire fence. Suddenly Lark has hope: If civilization is truly crumbling, then do she and her mysterious pen pal have an opportunity to escape? A deeply chilling survival story and with a couple you can't help but ship, you'll be reaching for volume 2 before you can say, "OTP."
RELATED: One True Pairing: 12 Sci-Fi and Fantasy Book Couples We Ship
Music City Macabre
After a catastrophic event transforms the nature of humanity, the world falls under the reign of Chaos. Chicago native Prescott is on a quest to find his missing sister, though his search takes a startling turn when he discovers a disturbing truth about his family. Now, he's changed his course and is headed into the heart of the dystopian violence where a diabolical ruler leads the blood-thirsty, disease-ridden "Freaks." Featuring horror worthy of a Stephen King novel and Cormac McCarthy-esque grit, Music City Macabre is the first in a post-apocalyptic thriller duo that'll keep you up at night.
RELATED: 14 John Bellairs Books for Fans of Fantastical Mysteries
Swipe
In a bleak future America, every 13-year old must receive the Mark, a bar code-like tattoo which grants its bearers the rights of citizenship. Getting the Mark is a significant event in any girl or boy's life, but Logan feels only dread as his own special day approaches. His sister disappeared on the day of her marking, and before he's stamped with his own fate—or his doom—he wants to learn the truth behind it. Evan Angler's series has four installments, so you have plenty of reading—and jaw-dropping—to do over the next few weeks.
This post is sponsored by Open Road Media. Thank you for supporting our partners, who make it possible for The Portalist to celebrate the sci-fi and fantasy stories you love.
Featured cover of "Radiant," by Karina Sumner-Smith