Ah, Valentine's Day. Love is in the air—even if we're only interested in the love consuming our favorite science fiction and fantasy novels' characters. No matter if the Hallmark holiday gives you good or bad vibes, we couldn't resist the chance to celebrate our favorite swoon-worthy romances.
We ship these OTPs hard. And for those of you not familiar with what it means to ship, essentially, we believe they're destined to be together. Which sci-fi and fantasy book characters do you ship? Tell us in the comments!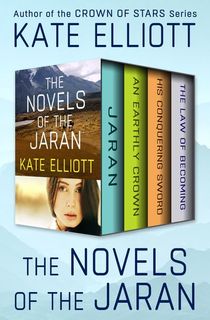 The Novels of the Jaran
Amidst an intergalactic adventure that follows a young woman named Tess as she investigates a smuggling ring, a relationship blooms between Tess and Ilya—who leads a nomadic group of people called the Jaran.
Tess slowly falls in love with both the Jaran people and with Ilya – despite their opposition to her brother Charles, who's part of the empire ruling over them all.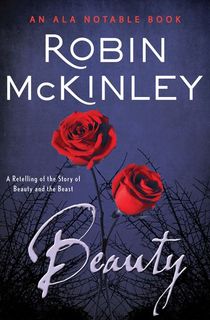 Beauty
McKinley's retelling is far closer to the plot of the original fairy tale than many other adaptations, with a major difference: The heroine of McKinley's version is plain and doesn't stand out at all. Yet, she and Beast still fall in love.
Readers may fall in love themselves…but with McKinley's writing and world building. We know that this pairing has been controversial in the past for its Stockholm syndrome-like nature. But we believe that there's a sweeter side to this romance: A young girl and beast who fall in love despite their countless unfortunate circumstances and misunderstandings.
RELATED: Petrus Gonsalvus: The Real-Life Beauty and the Beast
Tom Renfield & Laura Bolte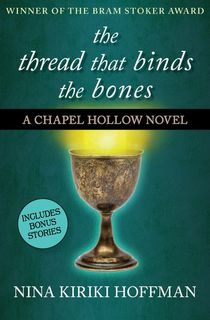 The Thread That Binds the Bones
Tom is a janitor/taxi driver with an inconvenient ability to see the supernatural, and Laura is a model from the city on her way to visit her extended family of witches in a small town. To further inconvenience Tom, he falls instantly in love.
While the road ahead of them may be full of upcoming bumps, Tom and Laura face their romance and their future with no illusions, despite the magic involved.
Related: Stellar Science Fiction and Fantasy Book Sales This Month
Axane the Dreamer & Gyalo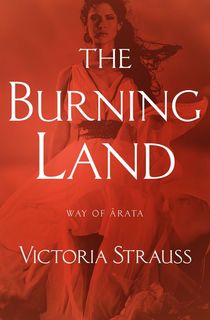 The Burning Land
The land of Arsace has toppled a godless government, allowing its people to worship their deity again. Devout priest Gyalo is sent out to the desert to rescue those who escaped religious persecution, including the doubtful Dreamer, Axane.
Despite the deep differences in their faiths, Gyalo and Axane fall in love over the course of a swoony desert adventure story.
Princess Buttercup & Westley  
The Princess Bride
These two manage to overcome countless obstacles that come between them, and have an exciting adventure on their way to true love's kiss.
The Princess Bride is the sort of epic fantasy romance that satisfies almost any itch a reader might have, leaving you with the warm and cozy feeling that can come from reading about absolute true love.
The Legend Trilogy
The prodigy and the legend: June and Day come from different worlds in the same city, a brilliant military trainee and a genius born in the slums. Their love is eye opening for both of them, and revolutionary—in more than one sense.
Amidst the events unfolding around them, both June and Day make decisions that they know will be best for their respective causes, even when those decisions may pull them apart. Day and June's adventure is heartbreaking and hopeful.
Related: 28 Must-Read Fantasy Book Series
Ron Weasley & Hermione Granger  
The Harry Potter Series
Opposites may attract, but one thing's for sure: It's just so satisfying to see two people grow because of one another. Ron and Hermione's growth from 11-year-olds to a young man and woman fighting for the greater good is a perfect example.
With seven books to showcase the evolution of their relationship, Ron and Hermione are one of the loveliest fantasy examples of childhood-friendship-turned-romance.
Related: 8 Books Like Harry Potter
The Cloud Roads: The Books of the Raksura Series
When Moon is brought to the Indigo Cloud court, he's elated to finally find other shapeshifters who are like him…until he realizes he's there to become mate to Indigo Cloud's next queen, Jade, and father her children.
He's resistant at first, but as Moon learns more about the ways of the Raksura, his people, the love he shares with Jade begins to bloom.
The Long Way to a Small, Angry Planet
When Rosemary Harper joins the crew of the wormhole-building ship The Wayfarer as a clerk, she's just relieved to be leaving her difficult past behind on Mars. She never expected to become so close to The Wayfarer's crew, particularly to the ship's pilot, Sissix, an Aandrisk female.
Rosemary and Sissix try to keep their relationship casual — after all, they're part of the same crew, and Aandrisk attitudes towards sex and family are very different from humans' — but that doesn't mean we can't fall totally in love with them both.
RELATED: Author Becky Chambers Shares Her Sci-Fi Writing Secrets
The Thrawn Trilogy
Though they've had their ups and downs, Han and Leia are a couple we'll always have a soft spot for. If you also ship the general and her space cowboy, there are plenty of Star Wars books that feature their relationship.
Timothy Zahn's Thrawn trilogy (also known as the Heir to the Empire trilogy) depicts Han and Leia starting a family and continuing to inspire and stand by each other in the face of new foes, and is considered by many to be one of the finest chapters in the Star Wars expanded universe.
RELATED: 13 Timothy Zahn Books for Your Sci-Fi Collection
Dave Wolverton's The Courtship of Princess Leia, set after Return of the Jedi's Battle of Endor, puts their relationship at the forefront, covering the events leading up to their marriage. It also features Han kidnapping Leia in order to win her heart, a plot development that hasn't aged particularly well.
Both the Thrawn trilogy and The Courtship of Princess Leia are no longer strictly canon —if you're looking for a literary depiction of Han and Leia's romance that's still in-canon, Claudia Gray's Bloodline, set before Star Wars: The Force Awakens, has a bittersweet depiction of what the pair's relationship looked like soon before the rise of the First Order.
Serenity: Those Left Behind
No one in Firefly has a love like Wash and Zoe, the Serenity's pilot and second-in-command, respectively.
Those Left Behind explores what happens after the TV series Firefly, which means that readers can know more about what happened with the franchise's greatest married couple before the events of the concluding movie Serenity occur.
Related: Free Science Fiction & Fantasy Ebooks to Download This Month
The Mortal Instruments Series
Clary and Jace are almost as star-crossed as they come: The two start falling for one another after Clary first enters the world of the Shadowhunters, only for a villainous revelation to threaten a love that's barely begun.
Filled with action and angst, the Mortal Instruments series follows Jace and Clary over a rocky road to a satisfying conclusion.
This post is sponsored by Open Road Media. Thank you for supporting our partners, who make it possible for The Portalist to celebrate the sci-fi and fantasy stories you love.
Featured still of "Firefly" via 20th Century Fox Television