The Hunger Games became an instant bestseller when it hit shelves in 2008. The dire adventure of Katniss Everdeen rode the rising wave of young adult dystopia to its peak and, in many ways, defined and expanded what the genre could be.
From the emotionally wrought opening moments of The Hunger Games to the hard-fought, bitterly honest conclusion of Mockingjay, Suzanne Collins' landmark trilogy was a true pop culture phenomenon.
While The Hunger Games trilogy is something of a class all its own, there are plenty of great reads to scratch that particular dystopian itch.
Whether you were drawn in by the complicated female protagonist, the post-apocalyptic setting, or the requisite social commentary, the novels below are more than capable of filling the Panem-sized hole in your reading list. Here are 14 books like The Hunger Games to inspire, unsettle, and captivate you.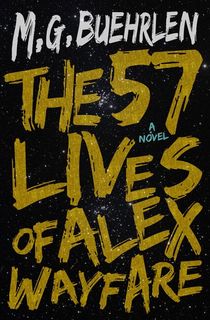 The 57 Lives of Alex Wayfare
Long haunted by extraordinarily vivid visions of pasts she cannot remember, visions that wrench her violently from the present, Alex Wayfare wants nothing more than a normal life.
When she discovers that she is actually a Descender, someone capable of traveling back through her past lives, she is suddenly intoxicated with her new knowledge and skill. Unfortunately, those who know of Alex's power will stop at nothing to keep her from meddling in the past.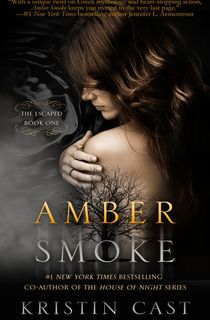 Amber Smoke
There is a world parallel to our own, where the souls of the of the damned are tormented in cages guarded by the Furies.
When a cage inexplicably opens, terror is released onto our world. To save the world, the Furies send their only son, Alek, an untested warrior, to return the souls. When Alek encounters a mysterious woman named Eva, the two are thrust together in a deadly life-or-death struggle to save two worlds as everything crumbles around them.
RELATED: 10 Shocking Dystopian Fiction Books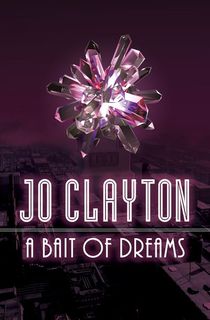 A Bait of Dreams
Set against the backdrop of Jo Clayton's Diadem universe, A Bait of Dreams centers around three unlikely heroes on a perilous quest to save their home from a deadly plague. Gleia is a skilled embroiderer who has bought her freedom from servitude in the hopes of bringing an end to the drug-like scourge that tore her life apart.
Her path crosses with Shounach and Deel, performers whose own lives were shattered in much the same way as Gleia's. Together, the three set off to end the suffering that has torn through their home-world.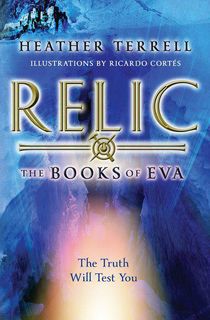 Relic
Eva is all set for the life of a Maiden in the Aerie – embroidery, curtsies, and a respected marriage. However, when her brother, Eamon, falls to his death, Eva makes the decision to take his place in the Testing – a grueling training program for Testors who search the frozen wastes for ancient artifact.
When Eva eventually discovers a dangerous relic, she finds herself at the center of a extraordinary threat that could destroy the entire Aerie.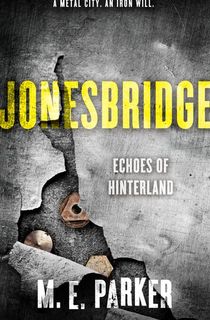 Jonesbridge
As workers – or more accurately prisoners – in the Jonesbridge Industrial Complex, Myron and Sindra see little hope in their dreary, oppressive, and often brutal surroundings.
Their only chance is escape, but death awaits them should they fail in the attempt. When a guard is found murdered and Myron is blamed for the crime, they are left with no other choice but to flee into the unknown underground beneath Jonesbridge and a world they could never have imagined.
RELATED: Books Like 1984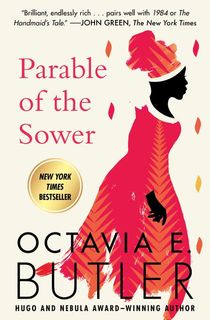 Parable of the Sower
On the outskirts of a dystopian Los Angeles, Lauren Olamina and her family live in one of the last safe neighborhoods within her father's walled enclave.
When a fire destroys the compound and leaves her family dead, Lauren and a handful of other refugees are forced to navigate a dangerous world on their own.
As she makes the evermore perilous trip towards the hope of safety in the north, Lauren – a hyperempath who keenly feels the pain of others – begins to form a revolutionary idea that may prove to be humanity's salvation.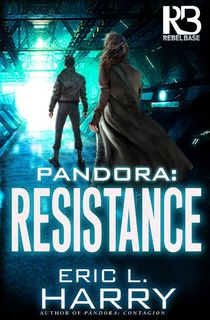 Pandora: Resistance
The Pandoravirus has ravaged America, triggering deadly rages in the infected. Scientist Emma Miller, the first infected, has banded the afflicted together into a dangerous, marauding community. Emma's twin sister Isobel frantically searches for a cure as the world crumbles into chaos around her.
Her only hope may lie with her sister and a tenuous alliance. But will the infected and uninfected find a way to coexist and find a cure, before civilization is destroyed forever?
RELATED: Insightful George Orwell Quotes
Reboot
Wren Connolly became a Reboot and returned from the dead 178 minutes after she died. Five years later she is among the deadliest Reboots, and a ruthless soldier.
But her latest trainee is not what she expected. Callum is brash and charming – with a big heart that makes him little more than a liability. Against all odds, Wren is falling for the hopeful recruit. When she is suddenly ordered to kill it, everything falls apart and Wren must risk it all to save the man she has come to love.
RELATED: Fantasy Books for Teens
Taken
Gray, a seventeen year old boy in the town of Claysoot, knows what will happen on his eighteenth birthday – he's seen it happen to countless others. When he turns eighteen, Gray will be Heisted away, and never seen again.
The only way to escape the fate that claimed his older brother and so many others is to climb the walls that surround Claysoot, a feat no one has survived. Gray, however, has no choice. Unfortunately, it may be something other than safety that awaits him on the other side.
RE:ATED: How Dystopian YA Continues to Evolve With the Times
Skyward
Living on a planet that's been under attack for decades, young Spensa wants nothing more than to become a pilot and take the fight to the invaders.
Unfortunately, she is saddled with the legacy of her father, a pilot who was killed after deserting his team. Flight School is a long shot, but it's a shot Spensa must take — and an unexpected discovery in a forgotten cave may be her ticket to the skies and the life she so desperately craves.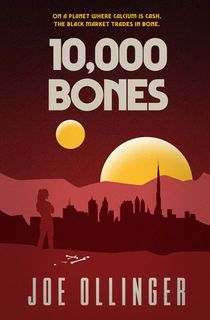 10,000 Bones
On the planet Brink, the government declares calcium currency due to its scarcity and ability to keep power and control in the hands of a few. Taryn Dare is a collections agent tasked by Brink's Commerce Board to find more calcium for the board to recycle and distribute.
But Tayrn has a secret aspiration: to save up enough money for a one-way ticket out of Brink. But when a job recovering a corpse reveals a systemic conspiracy, the investigation threatens Taryn's life and the entire society as she knows it.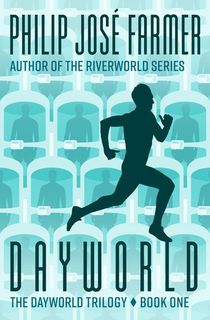 Dayworld
In the year 3414 AD, the rise of the New Era on Earth has led to overpopulation. The population is controlled through a system where each person "lives" one day per week and is "stoned" for the other six days.
Jeff Caird is what they call an "immer," one of the rebels working to infiltrate the government and loosen its control over citizens. Jeff is also a "daybreaker," and is conscious all seven days of the week.
However, when the pressure of juggling all seven separate lives gets to him, Jeff must run from both his fellow rebels and the government to survive.
Blindness
When an epidemic of "white blindness" takes over and shows no mercy, everyone infected is confined into an empty mental hospital where chaos reigns.
One eyewitness is left to lead seven strangers, including a boy with no mother, a girl with dark glasses, and a mysterious dog, through empty streets in an attempt to find safety and to survive.
The Gate to Women's Country
In a post-nuclear dystopian civilization, two societies exist divided by walls stronger than stone. Women's Country is what is left from past civilization, nurtured by women and a few nonviolent men. The other society is where warrior men live — the lost brothers, sons, and lovers of Women's Country.
Stavia grows from a young, dreamy 10-year-old to a mature doctor, mother, and member of the Marthatown Women's Council. Through her eyes, the rigid social systems and experiences of these societies are explored.
This post is sponsored by Open Road Media. Thank you for supporting our partners, who make it possible for The Portalist to celebrate the sci-fi and fantasy stories you love.