There's so much more to zombies than just The Walking Dead. Countless sci-fi, fantasy, and horror books use zombies to explore serious fears about plague, globalization, and, in at least one instance, the dangers of unsupervised U-boat excavation.
From a hard sci-fi story about an unusual zombie child, to an unforgettable novel from a Pulitzer Prize-winner, these zombie books demonstrate the genre's flexibilty—and, of course, its capacity to scare readers witless.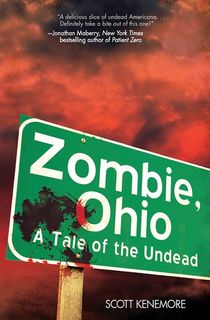 Zombie, Ohio
Once, Peter Mellor was a professor at the college in his rural Ohio town. But since the car crash, things have been different. The world around Peter is descending into chaos: He can't recall much from before the accident, and—oh yes—part of his head is missing.
Written from the point of view of the undead, Zombie, Ohio follows Peter as he slowly adjusts to his new existence as a zombie, and comes to the realization that the car crash, which took his life and inadvertently turned him into the walking dead, was no accident.
Thankfully, Peter has plenty of time to solve the mystery of who murdered him. In between feeding his recent addiction to brains, of course.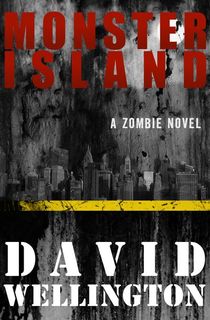 Monster Island
Monster Island taps into a profound fear for any city-dweller: where would you go if the city were suddenly overrun by plague?
Set in a post-apocalyptic Manhattan where the city's subway tunnels, office buildings, and avenues are choked with zombies, the narrative follows survivor Dekalb as he faces a harsh truth: In order to save his daughter's life, he needs to retrieve medical supplies from the United Nations building in Midtown.
Supported by a fierce group of teenage female soldiers, Dekalb faces off against a city crawling with corpses—including sentient, egomaniacal zombie Gary.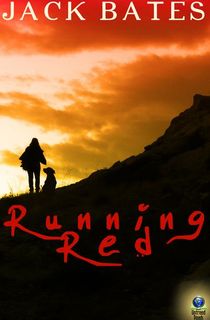 Running Red
16-year-old Robbie Willette has the usual teenage concerns: her relationship makes her unhappy, she doesn't know how to relate to her family anymore, and she doesn't know what she wants her future to look like.
Just when Robbie realizes she needs to make big changes to have a life she can stand, dramatic events decrease her chances of having any life at all.
While Robbie was distracted by her own angst, a strange plague spread rapidly across the planet, transforming humans into blood-obsessed creatures.
Suddenly, Robbie's small world has been destroyed forever. With the help of a golden retriever named Yuki, Robbie sets off on a dangerous odyssey to reunite with her sister.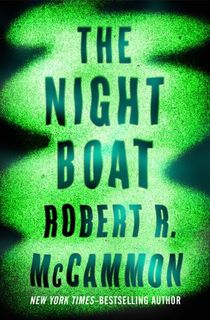 The Night Boat
The son of a bank president, David has a cushy job lined up for him at home with his parents. Instead, he flees to the Caribbean, where he spends his time deep sea diving, and eventually uncovers something he shouldn't have: A still-seaworthy U-Boat, with sounds of movement coming from inside.
When an unexpected charge sends the vessel towards a nearby island, David opens the hatch, unleashing an unpredictable evil onto paradise. Moral of the story: Listen to your parents unless you want to wind up swimming with zombie Nazis.
World War Z
World War Z is a masterful and incredibly detailed 'oral history' of humanity's war against the undead, or 'zeke.' Although the book was adapted into a movie in 2013, potential readers would be wise not to let their opinion of the movie influence whether or not they pick up the book, as the film is almost unrecognizable from its source material.
World War Z (the book) is a comprehensive chronicle of how the international community would be impacted by a zombie pandemic. It's gripping, chilling, and, at times, surprisingly emotional. The book's stories, presented in interview format, envision how humans across the globe would respond to a pandemic that leaves its victims worse than dead.
World War Z is filled with memorable characterizations, but its female characters are particular standouts. Unlike in lesser apocalyptic narratives, the women of World War Z aren't just presented as traumatized victims. Frequently, they're brave, intelligent warriors who band together to take down 'zeke,' and any other challengers who happen to come their way.
Zone One
In Zone One, Pulitzer Prize-winning author Colson Whitehead depicts humanity on the upswing against the zombie apocalypse. Armed forces are gradually taking back Manhattan for the living, inch by painstaking inch.
Mark Spitz, a soldier stationed at Chinatown's Fort Wonton, is tasked with helping his team reclaim everything south of Canal street, exterminating zombies that have become catatonic and effectively harmless since the collapse.
Set over the span of three days, Zone One follows Mark and his fellow 'sweepers' as they reminisce about the lives they led before civilization's 'last night,' and grapple with post apocalyptic stress disorder.
Some semblance of routine and normalcy is finally returning to their lives—but Mark doesn't know how fragile humanity's edge over the dead really is.
Tales of the Hidden World
In this eerie short story collection, sci-fi and horror master Simon R. Green revisits some of the darkest worlds from his novels to spin self-contained tales of deadly creatures and the humans tasked with keeping them at bay.
A standout story in the collection is "He Said, Laughing," an homage to Apocalpyse Now, in which the renegade General Kurtz's army is populated by undead men — because, to his mind, "war is far too important to be left to the living." A sick look at the violence in Vietnam, this story and the rest in Green's collection will leave you unsettled long after you finish them.
The Girl With All the Gifts
20 years ago, humanity was overrun by a fungal infection that caused the afflicted to lose their mental faculties and crave human flesh. But now, a group of children 'hungries' may be the key to a cure.
These young hungries haven't lost their minds, and aren't dangerous unless they're close enough to humans to smell them. Melanie, one of these unusual young hungries, is taken to a military base run by the few surviving uninfected. There, she develops a deep affection for her teacher Miss Justineau. Melanie doesn't fully understand what makes her different from other humans, or why the brief moment of physical affection she shares with Miss Justineau causes so much consternation on the base.
This somber hard science fiction/zombie novel will linger with you long after the final page, and was adapted into a zombie movie of the same name.
If you enjoy The Girl With All the Gifts, there's more where that came from, too. The prequel novel The Boy on the Bridge follows a team of doctors rushing to discover a cure for the 'hungries.'
Cell
Stephen King's lone foray into the zombie genre, Cell, manages to rise above a pretty hokey premise—'what is it with millennials these days and their devices? It's like they're all ZOMBIES, huh?'—to take a truly dark look at how a devastating pandemic could separate modern families.
Maine artist Clayton Riddell is visiting Boston on a work trip when the world goes to Hell. Anyone using their phone when a mysterious message called "The Pulse" is transmitted transforms into ravenous, zombie-like killers.
Desperate to reach his son Johnny back in Maine, Clayton and a ragtag group of other non-phoners begin an odyssey across devastated New England to hopefully reach Johnny—and get some answers along the way.
A gory book even by King's standards, Cell is dedicated in part to George A. Romero, and should please fans of the latter's films.
Feed
This Hugo Award-nominated novel, written by acclaimed author Seanan McGuire under a nom de plume, is set in 2040 America and follows journalist Georgia Mason as she blogs the presidential campaign of a Republican senator.
Georgia, her brother Sean, and their friend Georgette (aka "Buffy") uncover a conspiracy to use zombies to undermine the campaign. The three investigate the cover-up, with deadly—and un-deadly—consequences. The exciting start to the smart, pop culture-savvy Newsflesh series, Feed will leave you hungry for more.
The Reapers Are the Angels
Temple never knew the world without the undead.
In this vivid, literary take on the post-apocalypse, we see the world through the eyes of Temple, a young girl who was born after America dissolved into chaos 25 years ago.
Even after the death of her brother, Temple seeks beauty in the chaotic world around her, occasionally finding community in the eccentric small societies that rose from the ashes of America. But now, Temple is being pursued by a man much more dangerous than any zombie.
Described by author Michael Gruber as "like Flannery O'Connor with zombies," The Reapers Are the Angels is a unique vision of what life would look like, decades after the uprising of the undead.
Handling the Undead
This 2010 novel comes from the author of the beloved book Let the Right One In. The return of the newly-dead is received with hope by some grief-stricken people in Stockholm—and fear by those who dread to see what their deceased loved one is like now.
Hollow Kingdom
Hollow Kingdom is the first in a unique duology that is at moments hilarious, at others devastating.
S.T. is a crow who's been domesticated by his human, Big Jim. They live a good life in Seattle together, until Big Jim starts acting strangely. S.T. finally ventures outside their home, and into the world of the wild crows, to understand what is happening to humanity.
The Walking Dead Compendium Vol. 1
This long-running comics series—it stalked the earth for 193 issues—was the source material for AMC's The Walking Dead TV series. Like its adaptation, The Walking Dead graphic novels/comics follow Rick Grimes, a sheriff in the American south who wakes up in a hospital after a zombie uprising.
Dread Nation
In this gripping alternate history novel, the Civil War transformed when the undead began to walk the battlefields of Gettysburg.
Now, 'the Native and Negro Education Act' requires children like Jane to train to kill the zombies overrunning the country. As Jane's graduation from military training approaches, she resists the role she's been thrust into, but soon finds herself caught in a complex web between the living and the dead in Baltimore.
Survivor Song
A terrifying novel made all the more terrifying by its parallels to the coronavirus pandemic, Survivor Song follows the spread of a virulent strain of rabies throughout Massachusetts.
Rams Sherman, a single doctor, is horrified when she learns her pregnant friend Natalie has been involved in a devastating attack by one of the infected. Rams promises to deliver Natalie's baby safely, even if Natalie herself succumbs to the devastating virus first.
An emotional and believable odyssey with thoughtful commentary on motherhood tropes often seen in apocalyptic media, Stephen King himself praised Survivor Song as "absolutely riveting."
Devil's Wake
An audacious marriage of genres from real-life horror power-couple Steven Barnes and Tananarive Due, Devil's Wake follows friends Terry and Kendra. They thought they knew the nature of their undead enemies. But when it becomes clear the zombies are more than they seemed, Terry and Kendra begin a journey together across the United States, growing closer to the truth—and each other.
What Moves the Dead
A classic Gothic story and an unsettling adaptation of Poe's "The Fall of the House of Usher," What Moves the Dead follows a veteran who visits his dying friend Madeline Usher. He finds her mysterious estate overrun by undead creatures, ominous fungi, and other signs that something is very, very wrong in the Usher house.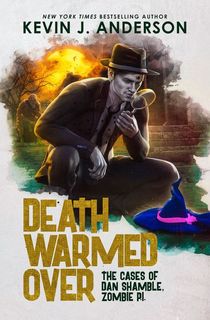 Death Warmed Over
Dan Chambeaux is a recently-resurrected gumshoe who wishes others wouldn't insist on calling him 'Shambles.' As an undead PI, Dan is one of many ghouls, ghosts, and other magical beings recently loosed on New Orleans.
There are plenty of eccentric mysteries for Dan to take on in the Unnatural Quarter, but the most compelling might be the unsolved murder of Dan Chambeaux himself.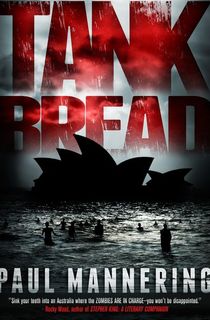 Tankbread
This unique take on zombies is set ten years after hyper-intelligent zombies gained control of Australia.
Like most humans, The Courier has survived by keeping his head down and doing what the undead overlords demand. In this brutal battleground, zombies primarily feed on Tankbread, the term used for cloned humans who are bred to be zombie food. When The Courier is sent on a mission across the outback, he develops a friendship with a girl intended to be Tankbread—and suddenly, his 'ask no questions' outlook becomes a lot more complicated.
Tankbread is the first book in a quartet, and has been called "a guts and glory joyride into very dark territory" by fantasy and horror great Jonathan Maberry.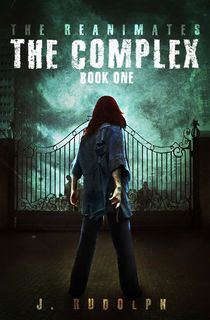 The Complex
As an RN, Cali is used to healing and helping. But now the world has become overrun with the infected, and for the first time in her life she must learn to kill and maim in order to survive.
The first title in a gripping series, The Complex uses the microcosm of one apartment complex to explore the brutal sacrifices survivors must make in the wake of an undead uprising.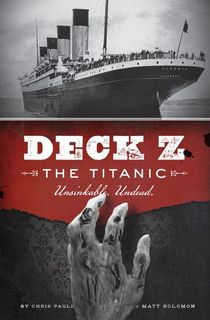 Deck Z
The heart goes on after a loss—and sometimes, so does the body. This action-packed reimagining of the Titanic tragedy explores what might have happened if a German spy snuck a dangerous specimen onto the doomed ship, and the luxury ocean liner's crew was soon forced to fight against their own reanimated passengers.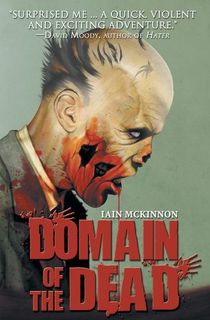 Domain of the Dead
Described by author David Moody as a "quick, violent, and exciting adventure," Domain of the Dead is a no-holds-barred snapshot of a group of apocalypse survivors who band together to try and reach their last hope—a mysterious helicopter soaring high above the ruins of a city overrun by the dead.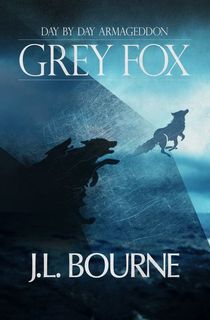 Day by Day Armageddon
Told through a series of diary entries, this haunting novel follows a Navy officer stationed in California, from the earliest days of rumors about a dangerous virus, to his last stand against the undead.
Warm Bodies
The source material behind the movie of the same name, Warm Bodies follows 'R,' a zombie who doesn't fit in with the rest of the Dead—particularly when he falls for the very-alive girl, Julie.
This post is promoted by Open Road Integrated Media.Thank you for supporting our partners, who make it possible for The Portalist to celebrate the sci-fi and fantasy stories you love.
Featured image via the cover of "Zone One"