A reader's life revolves around an eternal question: What should I read next?
If you're hunting for your next literary love, The Portalist staff are here to help! Take a page out of our book with these recommendations for great sci-fi and fantasy. This list doesn't feature titles you've probably already read, such as blockbuster books like A Song of Ice and Fire or established classics like 1984. What it does feature is books we love, that we think you'll love, too.
From lesser-known works by renowned authors, to new novels that shouldn't be overlooked, your quest for the next book ends here.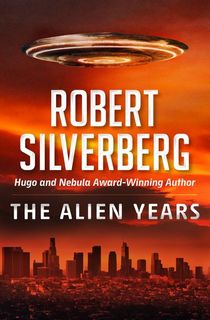 The Alien Years
"I am a sucker for a good extraterrestrial invasion story, and this has to be one of the best I've read. Without warning, spaceships appear over Los Angeles—and soon, the rest of the world.
Using the type of wordless communication that leaves bodies behind, the invaders make it abundantly clear that humanity must bow to its new alien overlords. Earth is stripped of technology in order to counter any resistance, throwing it into a new Dark Age.
The Alien Years follows the efforts of a California family, the Carmichael clan, to keep hope alive during humanity's decades of oppression."
Recommended by Betsy Mitchell, Strategic Advisor, Science Fiction & Fantasy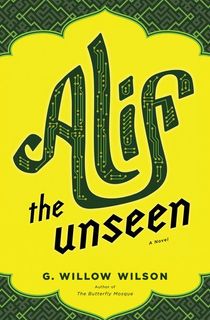 Alif the Unseen
"For fans of American Gods and The Golem and The Jinni, Alif the Unseen is the story of a young computer hacker who finds himself in well above his head – and suddenly surrounded by djinn and other mystical creatures.
When Alif is given a mysterious book by his former lady-love, the contents send him and his neighbor, Dina, on a trip through their unnamed city to protect themselves and those who rebel against an autocratic government. Thrilling, fantastical, and moving, you'll speed through this novel from the creator of Ms. Marvel."
Recommended by Kate Phelan, Content Strategist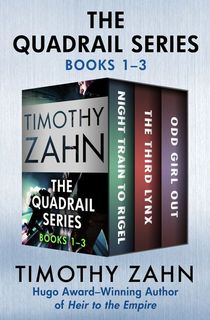 The Quadrail Series Books 1–3
"Familiar with Timothy Zahn solely through his Thrawn trilogy set in the Star Wars expanded universe? My friends, an astonishing new galaxy awaits. In the Quadrail series, the bestselling and award-winning author blends epic space opera with action and noir to wondrous effect.
The series follows Frank Compton, a hard-boiled ex-operative for the Western Allied Intelligence who climbs aboard the Quadrail transportation network. The interstellar system connects all twelve of the galaxy's empires.
Rocketing between its stations are alien beings from fantastical realms—and a whole heap of galactic trouble. This box set collects the first three Quadrail novels in Zahn's five-part sequence. Buckle up and prepare for a thrilling journey through the cosmos."
Recommended by Matthew Thompson, Executive Editor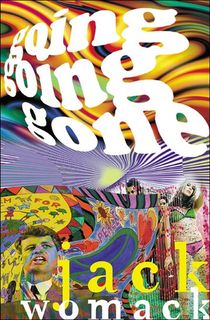 Going, Going, Gone
"The third book in Jack Womack's madcap Ambient series, this dizzying sci-fi trip follows Walter Bullitt, a U.S. government employee in 1968 who tests psychotropics on himself and the American people.
When he's asked to stop Bobby Kennedy's ascent to the oval office, Walter experiences some rare twinges of guilt, which are compounded by the ghosts who have permanently taken up residence in his apartment.
Then, two women from an alternate dimension arrive to enlist Walter in the fight to save New York — both the New York of their reality, and of his. This genre-defying, unique vision of the future will tickle fans of Dick and Burroughs."
Recommended by Carolyn Cox, Managing Editor
RELATED: 10 Shocking Dystopian Fiction Books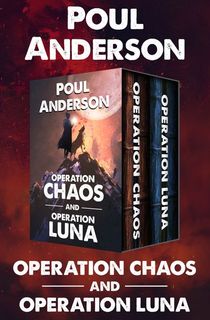 Operation Chaos and Operation Luna
"Two books in one!
I've been trying to think of an urban paranormal couple who remind me of Steve Matuchek and Ginny Graylock, the heroes of Operation Chaos and Operation Luna, but I have to give up and say that they're unique.
Poul Anderson has created a world where magic operates the way science does on our own. The military fight with thaumaturgical weapons such as invisibility and basilisks; NASA (the National Astral Spellcraft Administration) is preparing a flight to the moon via an immense flying horse.
But Steve and Ginny face danger much closer to home when a demon steals their baby daughter, and the only way to retrieve her is to literally storm the gates of hell. A purely delightful read for Harry Potter fans who are ready for some adult adventures with the same feel. "
Recommended by Betsy Mitchell, Strategic Advisor, Science Fiction & Fantasy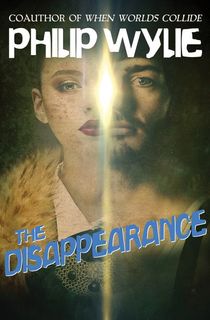 The Disappearance
"Talk about a high-concept plot: this gripping and thought-provoking novel traces what happens after an unexplained "cosmic blink" causes all the women to disappear from the men's perspective, while from the women's point of view, all men vanish.
I loved seeing the women organize into take-charge groups to cope with infrastructure and the care of vulnerable people-groups while the men, frankly, coped not so well. It's a story of gender roles and sexual identity, illuminating the world of 1951, when the novel was first published, and how far we have come in many ways — and still have yet to go. Highly recommended."
Recommended by Betsy Mitchell, Strategic Advisor, Science Fiction & Fantasy
Bloodroot
"The trees are not what they seem in this pastoral horror by cult author Robert F. Jones. Mark and Laura Avery say goodbye to city life and move to Hubley's Gore, a leafy hamlet in Vermont with plenty of fertile ground to set down roots. All seems dreamy… at first.
But a primeval presence haunts the high forest on Widdershins Mountain—and it demands a blood sacrifice. Jones published a number of genre-defying works that blurred the line between fiction and reality.
In Bloodroot, the author's eye for the uncanny and reverence for the eternal mysteries of the natural world shine through, delivering a Twin Peaks-meets-Wicker Man treat for dark fantasy horror fans."
Recommended by Matthew Thompson, Executive Editor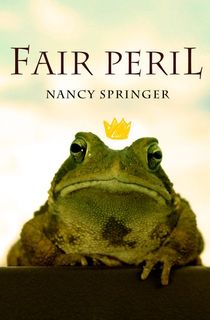 Fair Peril
"Fair Peril is a refreshing twist on the classic Brothers Grimm tale, The Frog Prince. Only, the princess is a jaded divorcee in modern-day Pennsylvania who would rather keep a talking frog as a pet than kiss him and get involved in another relationship.
Chaos ensues when Buffy's teenage daughter kisses the frog instead, and runs off with an older man to the enchanted realm of Fair Peril. This book manages to tackle tough subjects like divorce and teenage rebellion with humor, charm, and a sprinkling of magic. I highly recommend this whimsical read — it can soften even the stoniest cynic's heart."
Recommended by MacKenzie Stuart, Editorial Assistant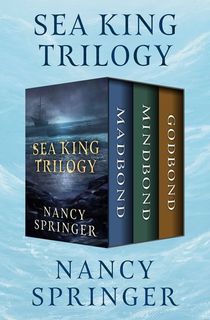 Sea King Trilogy
"This set contains the entirety of Nancy Springer's sweeping dark fantasy about a watery land on the brink of destruction and the unlikely heroes who attempt to save it. The trilogy is set in a world populated by six tribes who live off the land and the sea.
As species and natural resources quickly disappear, the tribes face extinction. Dannoc — a king rumored to have lost his mind in war — joins forces with Kor of the Seal Kindred and the warrior Tassida to uncover the truth behind their world's destruction. Engrossing and totally original, Springer's series is a delightful escape, even as it deals with dark themes."
Recommended by Carolyn Cox, Managing Editor
Enemy
"If you're on the hunt for a gripping fantasy and adventure book, look no further. Enemy follows Draken, a disgraced lord who has been ousted from his position by violent religious fanatics.
With the queen presumed dead and his daughter's life threatened by bloodshed, Draken must fight with everything he's got if he wants to save his loved ones and prevent his country from crumbling into chaos. Packed with political intrigue and high-stakes adventures, Enemy is the very definition of a page-turner."
Recommended by MacKenzie Stuart, Editorial Assistant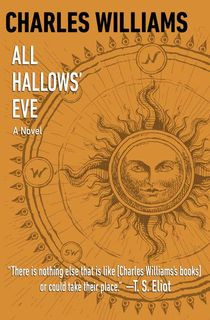 All Hallows' Eve
"The final novel by Charles Williams — a veteran of the famed Inklings writing club, along with his contemporaries C.S. Lewis and J.R.R. Tolkien — All Hallows Eve is a ghost story that's haunting in more ways than one.
Shortly after marrying the love of her life, Lester suddenly dies in World War II London. Lester's spirit wanders the ever-changing landscape of the bombarded city, helpless to protect her mortal loved ones from the dangers of the blitz. When a necromancer who will stop at nothing to gain power begins to menace mortal London, Lester undertakes a courageous battle to protect the living and the dead.
A surprisingly moving story that reminded me of V.E. Schwab's incredible Shades of Magic series, Williams' final novel is a magical masterpiece."
Recommended by Carolyn Cox, Managing Editor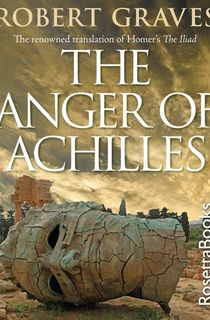 The Anger of Achilles
"Praise Zeus: This is not your average adaptation of the Iliad. Acclaimed historical novelist Robert Graves breathes new and wild life into Homer's tale of vengeance, gods, and war.
Crackling with a fiery energy, The Anger of Achilles is a treat for both epic fantasy and ancient history fans—and a killer way to get the blood pumping."
Recommended by Matthew Thompson, Executive Editor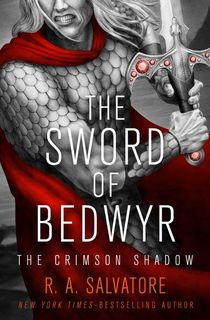 The Sword of Bedwyr
"R.A. Salvatore is best known for his series starring the dangerous Dark Elf Drizzt Do'Urden. My favorite of his characters, however, has always been Oliver deBurrows, the "highwayhalfling" who joins forces with young noble Luthien Bedwyr to fight back against the oppressive reign of a conquering wizard-king.
What Oliver lacks in stature he makes up in wisecracking dialogue and impressive swordplay--this book is filled with great action scenes! A classic tale for all fantasy adventure fans (and the first in the Crimson Shadow trilogy)."
Recommended by Carolyn Cox, Managing Editor
Short Story Collections and Anthologies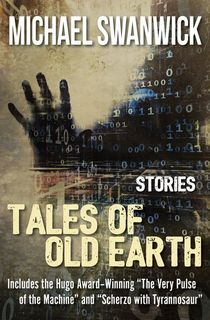 Tales of Old Earth
"Swanwick's collection of 19 stories contains some of the best short sci-fi and fantasy out there. His story "The Dead" stands out as one of my favorites, featuring a narrative built around bringing corpses back to life to act as cheap labor.
This collection truly has something for everyone, from space journeys like "The Very Pulse of the Machine" to the Tolkien-esque "The Changeling's Tale." This work lures readers in with its balance of rich worldbuilding and cerebral societal critiques. Plus it has dinosaurs. What more could you want?"
RELATED: Short Story Collections and Anthologies Every Sci-Fi and Fantasy Fan Should Read
Recommended by Kelsey McConnell, Staff Writer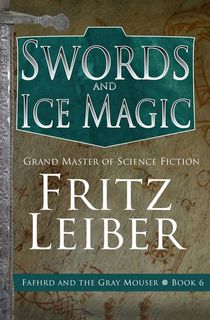 Swords and Ice Magic
"This absorbing collection of short stories and one novella features the iconic scoundrels Fafhrd and Gray Mouser. Fierce yet lovable, the swordsmen find themselves facing all manner of challenges, including brushes with Death himself, getting lost at sea, and being hired as mercenaries.
The characters' ability to age and mature is refreshing, and the settings of the fantasy world of Nehwon prove just as rich as the characters inhabiting them. A collection of varied stories with as much thought-provoking philosophy as daring adventure, Swords and Ice Magic is sure to delight you."
Recommended by MacKenzie Stuart, Editorial Assistant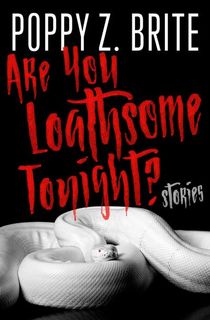 Are You Loathsome Tonight?
"This 1998 short story anthology from Poppy Z. Brite, the professional name for author Billy Martin, definitely isn't for the squeamish. But if you're a fan of dark, weird, surprising fantasy, you'll love the 12 beautiful nightmares collected here.
From fantastic reimaginings of real-life tragedies, to gripping tales of mages and maggots, each story in Are You Loathsome Tonight? is stunning gothic horror that can be read in a sitting. Brite, who retired from writing in 2018, lives in New Orleans. His short stories show his passion for the city, and explore LGBTQ+ themes.
This edition also features a foreword by World Fantasy Award-winner Peter Straub, and an afterword by Nebula Award-winner Caitlin R. Kiernan, both of which shine a light on how Brite's genre-bending, controversial work has shaped speculative fiction."
Recommended by Carolyn Cox, Managing Editor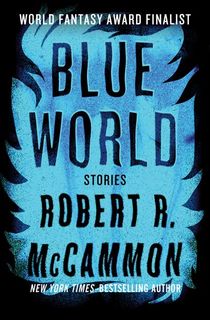 Blue World
"I love disappearing into Robert McCammon's dark and compelling fictional realms. The award-winning author is perhaps best known for Boy's Life, or his grand post-apocalyptic vision, Swan Song. Blue World collects McCammon's best shorter works—tales steeped in occult energies, nightmare realities, and a Southern Gothic gloom that only the Alabama-born McCammon could summon.
The collection serves as an excellent introduction to McCammon's fathomless imagination, and is a twisted treat for all those mesmerized by the author's sweeping horror novels. Plus, it includes "Nightcrawlers" which inspired an episode of the Twilight Zone!"
Recommended by Matthew Thompson, Executive Editor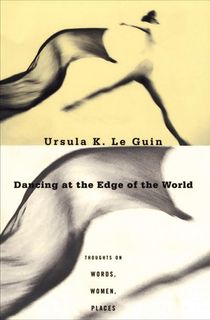 Dancing at the Edge of the World
"If you're a fan of the late Ursula K. Le Guin, whose most notable works include the Earthsea series and The Left Hand of Darkness, then I can't recommend this nonfiction title more highly. Dancing at the Edge of the World is a collection of Le Guin's writing about, as the cover promises, "words, women, places."
It's an engrossing and often very comforting look inside the mind of a highly influential and empathetic author. Reading it is like joining Le Guin for afternoon tea, and seeing first-hand how her humility, and her fascination with all aspects of the world — not just those directly applicable to writing — shaped her as a writer, and as a wonderful human."
Recommended by Carolyn Cox, Managing Editor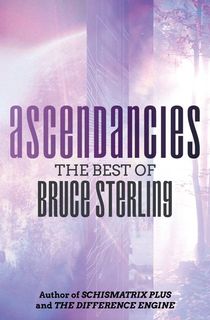 Ascendancies
"Science fiction authors are some of the most scary-smart people I've had the pleasure to meet, and Bruce Sterling might top that list. As well as being one of the founders of the cyberpunk movement and author of numerous novels, short stories, and works of nonfiction, he's widely in demand as a futurist. Bruce says, "The future is latent here, its seeds are all around us. The future is already here, it's just not well distributed yet."
For a look at some of the futures Bruce can see from here, I recommend Ascendancies: The Best of Bruce Sterling, a mind-altering collection of two dozen major stories."
Recommended by Betsy Mitchell, Strategic Advisor, Science Fiction & Fantasy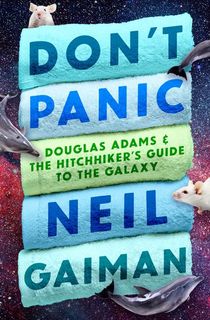 Don't Panic
"I urge you to grab your towel, don't panic, and read this incredible biography of Douglas Adams by Neil Gaiman.
Gaiman lovingly explores the late author's life and legacy in-depth, and offers Hitchhiker's Guide to the Galaxy fans a greater understanding of Adams — and the meaning of life."
RELATED: Read an Excerpt of Don't Panic by Neil Gaiman
Recommended by Carolyn Cox, Managing Editor
This post is sponsored by Open Road Media. Thank you for supporting our partners, who make it possible for The Portalist to celebrate the sci-fi and fantasy stories you love.