Life is stressful. Sometimes you need a weekend getaway in the mountains, or a beach vacation with your closest friends. Us? We prefer interstellar travel and hurtling through the galaxy. Some of our favorite sci-fi books provide edge-of-your-seat thrills, galactic adventures, and a healthy dose of escapism—while also offering us some food for thought.
From colonies on distant planets to Orwellian schemes on spaceships, these 10 books explore the "what if?" when it comes to adventures throughout the galaxy. Pick one up and take a trip to the stars—Bora Bora is so overrated.
Retrograde
Peter Cawdron's new sci-fi thriller takes readers to Mars. Mankind has achieved the impossible and established a subterranean colony on the red planet. Within its four "modules," 120 scientists, astronauts, and engineers are grouped by nationality and live in harmony—until terrifying news arrives. Nuclear disaster has struck Earth, and the damage has traveled all the way to Mars: the colony's resources have been cut off. Thrown into the fight of their lives, they must band together and form a plan. But in a space race for survival, can man—or machine—truly be trusted?
RELATED: 10 Extraordinary Facts About Katherine Johnson, the Groundbreaking 'Human Computer'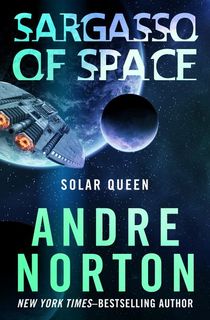 Sargasso of Space
Strapped for cash and eager to begin his career, apprentice Dange Thorson accepts a position on a spaceship. Unlike the ships of leading trade companies, the independent Solar Queen explores the darkest corners of the universe—and it's headed for the uninhabited Limbo. Soon, Dange and his fellow crewmates realize the planet is not the wasteland they envisioned, but a hotbed of mysterious activity...Sargasso of Space is the rip-roaring first installment in a series of space operas that explore the unknown dangers lurking among the stars.
RELATED: Remembering the Late Andre Norton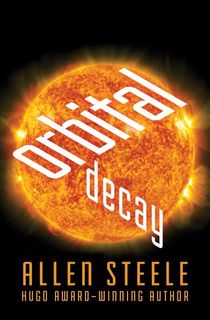 Orbital Decay
Haunted by a failed relationship and frustrated with his job in space, Popeye Hooker and his co-workers turn to cheap thrills for excitement. Their boredom eventually leads the men to a shocking discovery about the ship they've worked so hard to build. Far from just a humble spacecraft, the place they call home is at the center of a government surveillance plot—the biggest privacy breach in history. With no one else to rely on, can Popeye and his friends crush the Orwellian scheme before an even greater crime is committed?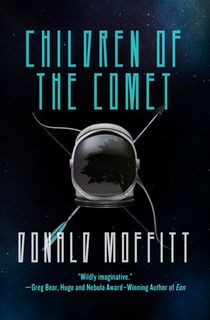 Children of the Comet
Set six billion years into the future, Children of the Comet follows two different sets of humanity. One is a group of intelligent space explorers. The other, a primitive colony on a frozen comet, where its inhabitants live in genetically engineered trees. A young boy named Torris—along with the female huntress, Ning—will ultimately bring the two together. As Torris hurtles through space and into an unknown future, Children of the Comet examines the impacts of our cultural differences while also dishing up some serious, can't-get-enough action.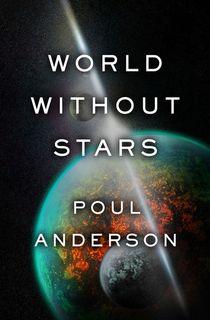 World Without Stars
In a future world where people rarely die, Hugh Valland might just meet his Maker. His interstellar vessel, Meteor, has been thrust into a brutal war between alien tribes—and there's little chance for human survival. With such impossible odds stacked against him, Hugh will have to reach for the stars—and for every ounce of ingenuity—in order to return to the woman who loves him on Earth. The winner of seven Hugos and three Nebulas, Poul Anderson has written a poetic sci-fi tale of a transcendent love, a boundless courage, and the lengths to which one man will go to find his way home.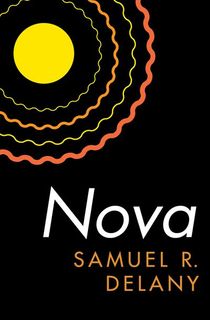 Nova
It's the year 3172, and three political factions rule the world. Lorq is the wealthy son of the Von Ray dynasty—the rulers of New Ark—and he's ready to take down his royal rival. A nova explosion has released a precious energy source called Illyrion, and Lorq believes it's the key to exacting his revenge. He plans to harvest and sell it, knowing that a monopoly on the Illyrion market will devastate his enemies. But no great reward comes without great risk, and to achieve his goal Lorq and his motley crew will have to do the unthinkable: fly through the heart of an imploding star.
Revenger
Sisters Adrana and Arafura have left home in search of greater things. They're hired aboard a legendary spaceship where, as Bone Readers, they're tasked with tracking down alien technology for their pirate employers. Naturally, danger comes with the territory, but neither sister is prepared for the disaster that lies just ahead...This 2017 Locus Award winner combines the best elements of pirate lore—buried treasure, heroic underdogs, and terrible villains—and injects them with a blast of science fiction.
Red Mars
Opposing ideals come head to head in Stanley Robin's soon-to-be-adapted Nebula winner. At last, humans have journeyed to Mars to make a new home for themselves. Though the first settlers throw themselves into their work, not everyone supports the initiative. Who's to say the experiment won't fail, or worse, endanger the lives of those on Earth? The resulting tensions between the Earth-dwellers and the Mars colonists could start a war that destroys both planets...
A Fire Upon the Deep
In Vernor Vinge's Hugo Award-winning universe, civilization is divided into realms of thought. The superintelligent Transcends stand at the top of the hierarchy, though a lesser realm has stolen and unleashed one of their greatest evils, the Blight. To flee the chaos, a family of scientists sets out for another planet, only to crash-land in a world even stranger than their own—a place where alien species roam and have a taste for human children.
Related: 8 Scary Creatures from Sci-Fi Books
All Systems Red
In the future, a powerful entity called the Company funds all planetary missions, including the security androids that guard human explorers. One such robot is the self-named "Murderbot," and it's suddenly gone rogue. Now in the midst of an identity crisis, Murderbot isn't exactly interested in fulfilling its role as guide and protector. But a strange disappearance will bring Murderbot out of its depression—and perhaps closer to a better understanding of itself.
This post is sponsored by Houghton Mifflin Harcourt. Thank you for supporting our partners, who make it possible for The Portalist to continue publishing the stellar stories you love.