If you've ever rolled your eyes at a science fiction novel's description of light-speed travel or told a friend that the Death Star wouldn't really have made a sound when it blew up in space, then you'll appreciate these hard science fiction novels. The term "hard science fiction" doesn't mean sci-fi that's tough to read, of course; it means sci-fi that really values scientific accuracy.
Hard science fiction weaves technically accurate science into informed speculation, tucking intricate details into the story to back up the writer's extrapolations.
When done right, the result is a story that keeps the reader as engaged intellectually as they are emotionally. These hard science fiction novels are some of our favorites. They're spectacular places to start if you're searching for a sci-fi story that satisfies your brain and your yearnings for intergalactic adventure.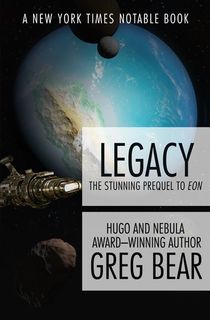 Legacy
Legacy is part of Bear's famous Eon series, and a prequel to his classic, also named Eon. In the series, The Way is a tunnel through space-time entered via a hollowed-out asteroid called the Thistledown.
In Legacy, set years before Eon, a group of human colonists use The Way to set foot on a forbidden planet called Lamarkia. There they find life forms never known before, including a single genetic entity that can take many forms, and even span a continent. There are only a few of these "ecos" on Lamarkia, and the effect of human interaction on them is unknown.
Olmy Ap Sennon arrives on Lamarkia as part of a mission to investigate the impact these new organisms have on the planet. Prepared to observe from a remote distance, he doesn't expect the profound personal impact his time on Lamarkia will have.
RELATED: 13 Classic Science Fiction Books Everyone Should Read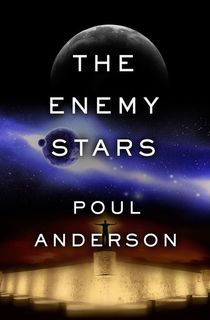 The Enemy Stars
In The Enemy Stars, Anderson presents a unique and convincing vision of space travel in the twenty-third century. Crewmembers work ten-year shifts aboard an interstellar craft, teleporting back to our solar system using a "mattercaster." Revolution is imminent among the inter-galactic colonies.
Against the backdrop of this political upheaval, a team of four very different explorers are transported to the Southern Cross ship to explore a dead star.
Anderson's commitment to realism was so great that he re-wrote a whole description of his fictional world's teleporter technology nearly a decade after his book was published, just to incorporate then-new tachyon particles—hypothetical particles that travel faster than light.
Anderson is a winner of seven Hugo Awards and three Nebula Awards, and has proven his ability to write masterfully across genres. He earned his degree in physics and applied this background to his extraordinary career as a speculative fiction author weaving plausible tales of the future and the fantastic.
RELATED: First Read: Poul Anderson's Operation Chaos and Operation Luna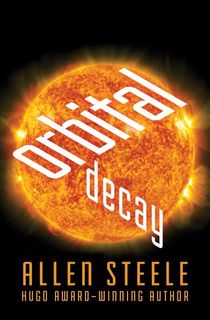 Orbital Decay
Steele's debut novel is set in the then-future year of 2016, when construction workers called "beamjacks" work on space construction projects in zero gravity. Popeye Hooker became a beamjack to escape a failing relationship on Earth. But he finds construction work in space is similar to how it is down here: Physically demanding and dangerous, with the added "bonus" of working in vacuum and zero-G.
The beamjacks distract themselves from the grind by listening to Earth-bands and staring down at the home they left behind. When the beamjacks discover that their current project is secretly part of a new snooping program from the United States' National Security Agency, they decide to fight for our right to privacy–against their own government.
Winner of the Locus Award for Best First Novel, Orbital Decay is a perfect introduction to the impressive bibliography of Allen Steele.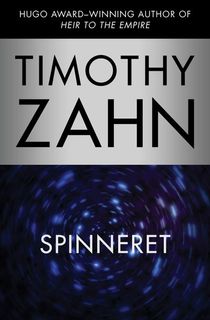 Spinneret
Earth is getting overpopulated. To solve this problem, humans send starships into the universe to find a new planet. But the universe itself is very crowded, and most places are already inhabited. When an alien council steps in, they offer to lease the humans Astra—the one remaining uninhabited world. But as they soon find out, mysterious Astra is not a place anyone would want to live…
Hugo Award-winner Timothy Zahn has a loyal readership for his adventure-packed hard sci-fi novels.
Author of the acclaimed Heir to the Empire/Thrawn trilogy Star Wars books, Zahn was responsible for bringing actual science to the science fiction of the Star Wars Expanded Universe by introducing a scientific rationale behind The Force.
RELATED: 13 Must-Read Timothy Zahn Books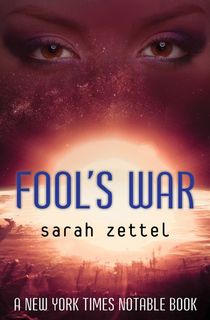 Fool's War
Sarah Zettel is a Philip K. Dick and Locus Award-winner who writes hard science space operas with strong female characters. Zettel's novel Fool's War envisions a future where every starship needs a fool: a professional jester whose job is to keep the crew from losing it on long deep-space trips.
But the fool on board the starship Pasadena has a unique new challenge—a new form of artificial intelligence forming within the ship's onboard computer. A prescient look at the challenges today's scientists are dealing with regarding advances with A.I. technology, and a New York Times Notable Book!
RELATED: 12 Must-Read Philip K. Dick Books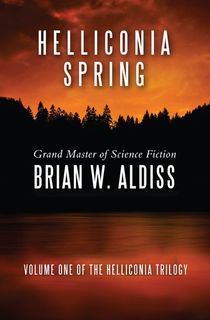 Helliconia Spring
Science Fiction Grand Master Brian W. Aldiss spins an epic and prophetic saga in this Nebula Award finalist. Helliconia is a planet in a binary system that experiences extremely long seasons.
As spring comes to Helliconia, the natives emerge from hiding to do battle with a ferocious species. Aldiss's world-building is complete and convincing enough to sustain an entire series, so it's no surprise that this is only the first book of a superb trilogy.
Aldiss' depiction of environmental catastrophes in Helliconia Spring may strike readers as alarmingly similar to our current climate change disaster on Earth.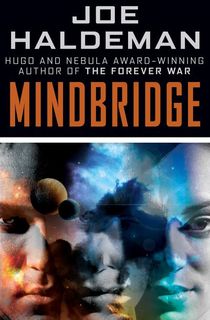 Mindbridge
This novel from the author of the award-winning classic The Forever War deserves to be better known. New technology called the Levant-Meyer Translation allows exploration far across the galaxy.
Jacque LeFavre, a member of the Agency for Extraterrestrial Development, is exploring an unpromising planet when he discovers a creature with telepathic powers. Thanks to LeFavre's find, humans can now communicate with another alien species–one that could represent a huge danger to the future of the human race.
Haldeman is a SFWA Grand Master and an inductee of the Science Fiction Hall of Fame. Mindbridge is just one example of his many novels which blend science and science fiction to tell a compelling story about the far reaches of space and the interior lives of humanity.
Wool
An unforgettable post-apocalyptic sci-fi noir, this novella is set in a subterranean fortress called the Silo. The Sheriff of the Silo, Holston, is investigating his wife's death–and finding more questions than answers.
Wool is the first part of the Silo series, Howey's massively popular saga that originally made its mark as a self-published phenomenon and is being adapted as a major motion picture.
Ringworld
Larry Niven's Ringworld is one of the most memorable settings in all of science fiction. The massive artificial ring–as large as Earth's orbit around the sun–spins to create artificial gravity for its vast inside surface.
This 1970 novel won both the Hugo, Nebula, and Locus Award and influenced generations of writers–not to mention filmmakers and even video game designers. Halo fans owe Niven a "Thank You!" Ringworld is the first of many novels by Niven set in his Known Space Universe. It was preceded in publication by a number of Known Space stories.
Blindsight
Locus Award and John W. Campbell Memorial Award-winner Blindsight has something for every science fiction fan. Watts' novel follows the story of the first human crew to investigate an alien broadcast.
What they discover calls into question the relationship of consciousness to intelligence. The book also dips its toe into a whole lot of other scientific, mathematical, and philosophical issues–including evolution, game theory, and the question of free will.
This post is sponsored by Open Road Media. Thank you for supporting our partners, who make it possible for The Portalist to celebrate the sci-fi and fantasy stories you love.