When Gravity opened at the Venice International Film Festival in 2013, it was hailed a masterpiece. The space thriller, starring Sandra Bullock and George Clooney, follows a veteran astronaut (Clooney) and a biomedical engineer on her first space mission (Bullock), as they become stranded in space and attempt to return to Earth.
The gripping film won seven Academy Awards in 2014, including Best Director for Alfonso Cuarón—who directed arguably the best Harry Potter movie, Harry Potter and the Prisoner of Azkaban. If you're looking for more nail-biting science fiction thrillers, then these eight books are sure to draw you in.
Blue Gemini
The first book in this series takes place in 1968. America and the Soviet Union have entered the space race, and engineer Lieutenant Scott Ourecky is chosen to serve temporarily on a classified mission: the Aerospace Support Project, in which Air Force astronauts are trained to intercept and destroy suspected Soviet satellites. But Ourecky's role soon becomes permanent—and he finds himself dealing with far more than he bargained for.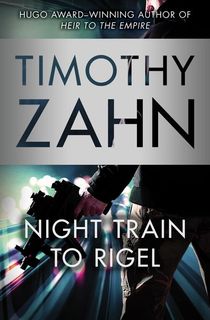 Night Train to Rigel
Frank Compton lives in a universe in which a Quadrail connects the galaxy's twelve inhabited empires. Though his shady activity in the past got him fired from Western Alliance Intelligence, he's now being sought after by the Spiders—robotic alien beings—to stop a sinister plot that has the potential to destroy humanity. Teaming up with the Spiders' Batya, the duo are in a race against time to save the universe.
RELATED: 8 Books for Fans of Mass Effect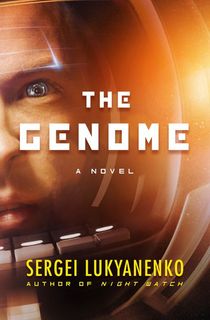 The Genome
Pilot Alex Romanov is a splesh—a human who has been genetically modified for a purpose. Alex's purpose, as a captain and pilot, is to care for his passengers and crew, no matter what. The new captain of the Mirror, his first job his to provide two representatives of the alien race Zzygou with a tour of human worlds. But with spleshes on board who have reason to hate the Others, Alex has his work cut out for him in this action-packed thriller.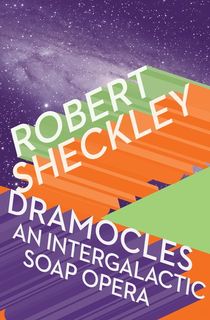 Dramocles
This soap opera-sized thriller follows Dramocles, the king of a planet, who seeks to fulfill his destiny. The catch? The pieces of this momentous destiny are only revealed to him one at a time. And while he's trying to figure out just what he's supposed to do, he'll start a war, lose his friends and family, and uncover a massive betrayal. From plot twists to shocking moments, this thrilling sci-fi book will hook you.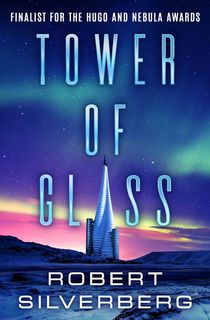 Tower of Glass
This Nebula Award-nominated technothriller, which explores everything from human rights to the nature of religion, follows self-made entrepreneur Simeon Krug—who built his megacommercial empire by enslaving genetically engineered androids. Now, he's eager to communicate with aliens living in an uninhabited world, and needs to build a mile-high tower to send them a signal. But the androids want equality, and they won't stay quiet any longer.
Want more sci-fi books? Sign up for The Portalist's newsletter!
Echoes of Apollo
While the CIA is trying to figure out whether China landed a space probe on the far side of the Moon, the space program is in shambles. Military satellites start to fall from the sky and NASA is grounded. But amongst all of that, reluctant ex-shuttle commander, Jack Harden, and his two copilots find themselves on their way to the Moon—in an effort to destroy China's secret weapon: the Assassin's Mace.
Blindsight
The Hugo Award-nominated book, which may also appeal to fans of the Academy Award-winning movie Arrival, follows the events that transpire when a space probe picks up whispers from a distant comet. Now, those on Earth must figure out who is talking out there, and who to send to meet aliens who don't want to be met. If only they knew what was really waiting for them…
RELATED: 8 Books About Alien Contact and Messages from Outer Space
Hull Zero Three
A mystery ensues when a man wakes up on a starship hurtling through space. He's wet, naked, and freezing to death—woken up from a pleasant dream involving a new planet and a woman he loved. Who can he trust? And where is the ship going? All those questions and more become clear as this space thriller takes flight.
This post is sponsored by Open Road Media. Thank you for supporting our partners, who make it possible for The Portalist to celebrate the sci-fi and fantasy stories you love.
Featured still of "Gravity" via Warner Bros.