Science fiction is defined by the ways in which it's different from the "real world" — the spaceships, the futurism, the aliens — but it has always had a special relationship with our reality. Science fiction has a reputation for holding a mirror up to our real-life societies and their problems.
It also has a reputation for doing those things with a pretty grim imagination. Browse the science fiction section of your local bookstore, and you'll find a whole lot of dystopian and post-apocalyptic fiction. Science fiction that comments on the environment tends to envision a future where it's destroyed; science fiction that has something to say about politics or business tends to feature tyrannical governments and soulless mega-corporations.
RELATED: 12 Dystopian Series You Haven't Read But Should
But it doesn't have to be this way. As early as the 1800s, when Edward Bellamy's utopian Looking Backward was first published, authors were using science fiction to conjure visions of bright futures for mankind. And those sorts of stories are picking up momentum today under a new banner: 'solarpunk.' As the name suggests, solarpunk swaps the grit and grime of fellow subgenre steampunk for a clean and conscious future of solar panels and higher values.
That doesn't mean that there's no conflict in solarpunk stories, of course. It just means that science fiction doesn't have to make us feel like future and parallel realities are universally miserable. If that sounds like a beautiful thing to you, then check out this list of optimistic science fiction, which includes both modern solarpunk and earlier works that anticipated the genre.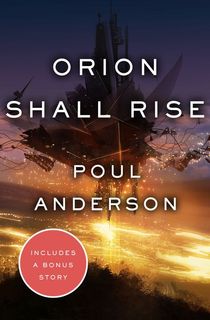 Orion Shall Rise
When Poul Anderson's Orion Shall Rise was first published in 1983, solarpunk wasn't yet an established subgenre. But the futuristic nation-clans that form the geopolitical backdrop to this novel offer readers some optimistic rooting interests. Chief among those is the 'ecotopian' Maurai Federation, which wouldn't be out of place in a modern solarpunk novel.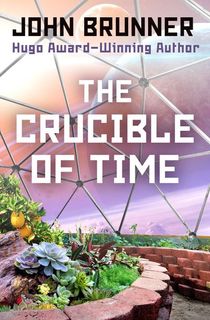 The Crucible of Time
John Brunner's The Crucible of Time follows an alien species as they struggle to escape a doomed home world. But the threat here isn't human (or, uh, alien) nature—it's a debris field in space bombarding their planet. It's up to the aliens' ingenuity to get them out of their jam and into deep space.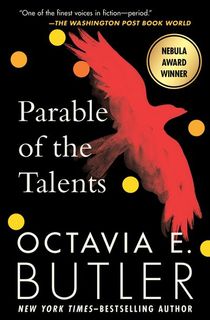 Parable of the Talents
Parable of the Talents is the second book in Butler's Earthseed duology, following Parable of the Sower. It isn't necessarily a solarpunk novel — in fact, it's arguably the opposite, given its dystopian setting. But Octavia Butler has a way of writing strong characters that makes even her grimmest worlds feel like foils for virtuous humans. The better parts of human nature, however repressed, never truly lose their battles.
A humane, hopeful way of life survives in Acorn, a community founded under the tenets of Earthseed, a philosophy pioneered by young leader Lauren Olamina based around the central belief that 'God is change.' Butler's duology offers a disconcerting vision for our future, but also shines a light on the kind of optimism, intelligence, and radical empathy which personifies solarpunk, and which might save our species from extinction.
RELATED: Samuel R. Delany and Others on Octavia Butler's Legacy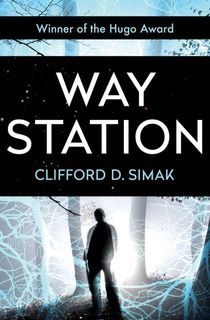 Way Station
Way Station is a 1960s science fiction novel that, for a while, reads as if it's going to be anything but optimistic. A Civil War veteran chosen by aliens to manage a secret interstellar way station is confronted with the shortcomings of his fellow humans as Earth threatens to destroy itself. But this is, ultimately, an optimistic story—to see why, you'll just have to read it.
Ecotopia
Few novels anticipated modern solarpunk as much as Ernest Callenbach's 1975 novel Ecotopia, which is exactly what it sounds like: a utopian novel with an emphasis on an environmentalist future for humanity. Inspired by and reinforcing the 1970s green movement, this novel offers an alternative vision for human society's relationship with its home planet.
Walkaway
Walkaway's setting is far from typical solarpunk stuff: here, the planet has been destroyed by climate change and human greed. But Doctorow considers his work to be an "optimistic disaster novel," and the story shows clear solarpunk influences.
Sunatcher: Seven Days in the Sky
Gee's novel takes place in 2075, and while the Earth has not escaped humanity's poor choices, it has weathered them. When the hero of the story is ready to take a vacation, she hops on a solar-powered airship. That's classic solarpunk stuff, but there's plenty of action to be had here, including attacks on the airship by pirates.
Pacific Edge
Part of Kim Stanley Robinson's Orange County trilogy, this 1990 novel takes place in an ecological utopia in California. Robinson's world is complex and complete: readers get plenty of details on politics and policy.
RELATED: 12 Riveting Steampunk Movies
Glass and Gardens: Solarpunk Summer
True solarpunk is a relatively young genre, and it has been seen most clearly in the science fiction and fantasy literary magazines that publish daring speculative fiction. This book collects some of the best solarpunk and optimistic speculative fiction about the environment.
RELATED: 13 Sci-Fi Short Stories You Can Read Over Your Lunch Break
Sunvault: Stories of Solarpunk and Eco-Speculation
One short story collection simply isn't enough to capture the impact of solarpunk on contemporary short fiction—so here's another. This popular collection is a vital snapshot of solarpunk and of modern science fiction in general.
RELATED: 5 Things Every Fantasy Writer Can Learn from Earthsea
This post is sponsored by Open Road Media. Thank you for supporting our partners, who make it possible for The Portalist to celebrate the sci-fi and fantasy stories you love.