Though his name is less well-known than the likes of H. P. Lovecraft or Robert E. Howard, there are few titans who tower higher over the worlds of science fiction, fantasy, and horror than Fritz Leiber, having penned immortal classics in all three genres.
Leiber's work has won him Hugo, Nebula, and World Fantasy Awards, and he has been honored as an SFWA Grand Master, while also receiving a Lifetime Achievement Award from the Horror Writers Association and induction into the Science Fiction and Fantasy Hall of Fame – one of the few writers who can boast membership in so many exclusive fellowships.
Though his work has been wide-ranging, perhaps his most enduring contribution to the fields of speculative fiction is as one of the founders of the school of fantasy known as sword and sorcery – indeed, it was Leiber himself who coined the phrase.
He was also an actor, playwright, and a skilled chess player, and elements of the theater (both his parents were actors, as well) often feature prominently in his tales.
You'll find much to be entranced, enthralled, and entertained by in these 8 iconic Fritz Leiber books.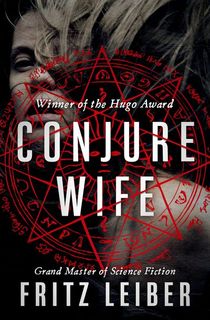 Conjure Wife
One of Leiber's most popular and influential – and oft-reprinted – novels, Conjure Wife began existence in 1943, in an issue of Unknown Worlds.
It wasn't republished as a standalone novel until a decade later, yet it has been perennially in print ever since, and has been adapted to film no less than three times, once in 1944, again in 1962, and most recently in 1980 – and those are just the official adaptations. Countless other stories of witchcraft in the modern age owe a debt to this tale of a college professor who discovers not only that his wife is a witch, but that all of the faculty wives are.
While the gender politics of Conjure Wife may be firmly rooted in the era in which it was written, the humor and sly tension of the novel feel remarkably modern – no wonder it was awarded a "Retro" Hugo for Best Novel in 2019.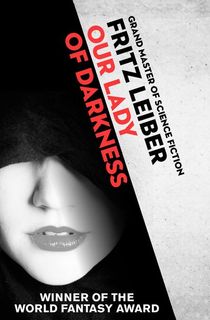 Our Lady of Darkness
Among his many other accomplishments, Leiber is often credited as one of the leading writers to bring the elements of classic horror into the modern, urban world of skyscrapers and big cities.
One of his best stories in that vein is Our Lady of Darkness, which won the World Fantasy Award in 1978. Part cosmic horror yarn, part M. R. James ghost story, part travelogue of (and love letter to) modern San Francisco, this unforgettable tale introduces readers to Franz Westen, loosely modeled on Leiber himself.
Looking out his apartment window, Westen sees a figure waving to him from Corona Heights – but when he goes to investigate, he finds the same figure waiting back in his apartment window. Such is the beginning of one of the most striking and unique horror novels of the modern age.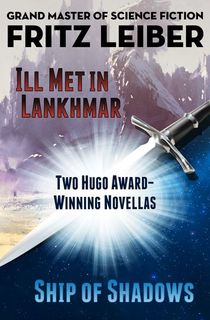 Ill Met in Lankhmar and Ship of Shadows
In his first professionally published short story, 1939's "Two Sought Adventure," Leiber introduced his most enduring creations, the adventuring duo of Fafhrd and the Gray Mouser.
Patterned on Leiber himself and his friend Harry Otto Fischer, respectively, Fafhrd and the Gray Mouser became two of the most iconic heroes in the annals of fantasy fiction. The Hugo Award-winning novella Ill Met in Lankhmar tells the tale of how the two first met, and is a perfect entry point not only to their adventures, but to the fabulous (and deadly) city of Lankhmar, where they often make their home.
In this volume, it's also accompanied by the Hugo-winning novella, 1969's Ship of Shadows, which introduces another unlikely hero in the form of Spar, an amnesiac drunkard who is convinced by a talking cat to pursue adventure away from his abusive boss.
RELATED: The Best Completed Fantasy Series, As Chosen By Our Readers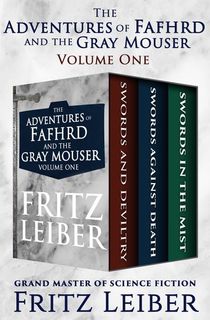 The Adventures of Fafhrd and the Gray Mouser Volume One
Once you've met Fafhrd and the Gray Mouser, we guarantee that your appetite for more of their adventures will be insatiable. Fortunately, Leiber wrote plenty more, across dozens of short stories, novels, and novellas – all of which are collected in these two sets — volume one above, and volume two below.
They include the duo's earliest adventures in the city of Lankhmar, the story of how they met their sorcerous mentors Sheelba of the Eyeless Face and Ningauble of the Seven Eyes, tales that take them far from the city walls to the aquatic realm of the Sea King and see them squaring off against intelligent rats, their own deaths, and the gods themselves in a saga that Publishers Weekly has called "one of the great works of fantasy in this century."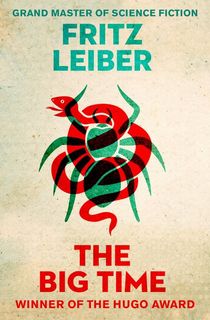 The Big Time
Leiber left his mark on just about every speculative fiction field, and sci-fi is no exception.
Another of his enduring creations is the Change War, an eons-spanning time travel battle between two factions – called Snakes and Spiders, though no one knows why – who recruit their operatives from throughout both the past and future, and engage in temporal battles that change the course of events both historical and yet to pass.
This Hugo Award-winning novel is Leiber's best-known and most-loved story of the Change War, essentially presenting a sort of locked room mystery within a Recuperation Station where wounded soldiers go to heal after battles, as the patients and staff find themselves trapped with a literal ticking bomb.
RELATED: 13 Classic Science Fiction Books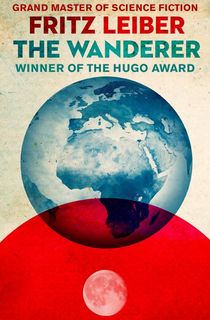 The Wanderer
Another of Leiber's sci-fi classics, The Wanderer is a thoroughly unusual tale of a rogue planet that appears suddenly near earth, causing widespread devastation and eventually destroying the moon.
Across a narrative that spans the globe and beyond, Leiber deftly brings together a myriad of different characters, each of whom reacts to the events unfolding in their own way.
These characters include an astronaut who is the only survivor of a lunar base, and the man who may discover the secret of the strange planet and why flying saucers seems to be trying to mitigate the damage its causing…
RELATED: The Top 10 Fantasy Books That Inspired Dungeons & Dragons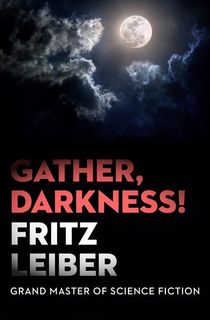 Gather, Darkness!
If you can't decide whether you want to start with one of Leiber's fantasy tales, a horror story, or a sci-fi yarn – why not all three?
Originally serialized in 1943, Leiber's Gather, Darkness! tells of a post-apocalyptic future where scientists have become Techno-priests of the Great God. While they rule with an iron fist, rebellion is brewing and witchcraft is growing ever more popular among the populace.
Soon, a reckoning will take place, one pitting dogma against witchcraft for the fate of the world.
This post is sponsored by Open Road Media. Thank you for supporting our partners, who make it possible for The Portalist to celebrate the sci-fi and fantasy stories you love.