Fantasy allows us to step into worlds totally different from our own, while focusing on characters that are still relatable—and a good romance along the way always keeps things interesting.
When that romance involves enemies who just can't ignore the burgeoning attraction between them and their foes, the tension is downright delicious. From magical court intrigue to scheming sirens, here are 12 irresistible enemies-to-lovers fantasy books.
12 Must-Read Enemies-to-Lovers Speculative Novels
A Court of Thorns and Roses
In Sarah J. Maas' A Court of Thorns and Roses series, 19-year-old huntress Feyre accidentally kills a Fae while hunting, and a monster arrives in her father's home to punish her. The beast captures Feyre and takes her to a place she thought only existed in myth and old wives' tales—the world of the Fae.
Feyre learns that her captor, Tamlin, is a shapeshifter, and one of the faery lords who used to rule mortal realms. Feyre's hatred of Tamlin eases as the two spend more time together.
At the same time, Feyre realizes that the Fae world is nothing like the stories she's been told her whole life. An old evil is growing again, and Feyre must stop it before it destroys her new home and love.
If you love this first book in the series, just wait until red-hot book two.
To Kill a Kingdom
Princess Lira is a siren renowned for literally stealing the hearts of 17 princes. But when Lira harms one of her own kind, her mother the Sea Queen delivers a stunning punishment: Lira is transformed into a human. She has until the winter solstice to capture the heart of Prince Elian, or she'll be trapped in human form however.
Prince Elian is an avowed siren hunter. When he rescues a drowning woman, she promises to help him find a way to destroy all sirens. Their connection grows, but can Elian really trust his mysterious companion?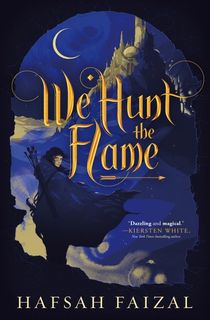 We Hunt the Flame
Zafira, the Hunter, and Nasir, the Prince of Death, are equally notorious in the kingdom of Arawiya. Zafira disguises herself as a man to brave the forest of the Arz in order to protect and feed her people, and if others must die so that they may live, so be it.
Despite his true compassionate nature, Nasir works in service of his father the sultan, hunting down all who dare to defy his rule. If either of their secrets is discovered, they will lose everything.
As the Arz grows, threatening to swallow the kingdom, Zafira leaves on a quest to find an artifact that will restore magic and stop the Arz for good. At the same time, the sultan sends Nasir to retrieve the artifact and, once he has secured it, find and kill the Hunter.
The two start their journey as evil forces begin to awaken, neither aware of how much danger they are truly in.
Bring Me Their Hearts
Zera has spent countless years in service to the witch Nightsinger. She is a Heartless, an immortal soldier bound to her witch through her heart trapped in a jar. When Nightsinger offers to exchange a prince's heart for Zera's, she jumps at the chance at freedom. The only catch is that if anyone at court discovers her true identity, the witch will destroy her heart.
Prince Lucien d'Malvane has everything, and is the unchallenged star at court. Until Lady Zera arrives, who does not seem to care about Lucien, his looks, or his power.
The prince is immediately intrigued, and as he gets to know Lady Zera more, he cannot ignore his growing feelings. But Zera has secrets of her own, and the consequences of giving her his heart are a bit more literal than Lucien could ever imagine.
Dance of Thieves
The Ballengers are a powerful family of outlaws who have built an empire by subjugating nearby kingdoms to their will. When Jase's father dies, Jase suddenly finds himself the clan's new leader. His first great challenge as a leader comes in the form of a young queen from an independent kingdom, who exerts her influence in areas a bit too close to his own lands.
Worried about possible violence in her new settlements, the queen sends Kazi, a reformed criminal, to investigate and beat back Ballenger forces if necessary. Soon after they cross paths, Kazi realizes that Jase is much more than a brutal outlaw king.
As the situation around them deteriorates into chaos, Kazi and Jase are suddenly brought together in cloak and dagger intrigue in order to achieve their own goals. But danger is everywhere, and the two encounter a dark secret that threatens not only them but the entire continent.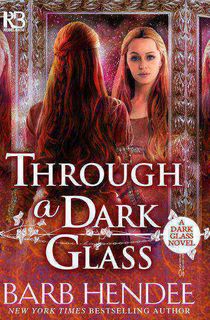 Through a Dark Glass
On her 17th birthday, Megan of Chaumont learns that she has just hours until she will be sold off to marry into the notorious Volodane family. She is given a small amount of choice in the matter when her father allows her to choose which son she will marry. The eldest son, Rolf, is unquestioningly loyal to his ruthless father and puts power above everything else; Sebastian is a sensitive soul with a rebellious streak; Kai is arrogant and seems to resent Megan from the moment he meets her.
Terrified by the entire situation, Megan flees, only to come upon an enchanted mirror that allows her to see what her life would be like with each brother.
Megan sees all the highs and lows of her possible lives and finds that each potential husband has secrets of his own. Her happily ever after is not obvious. But she will soon realize that one marriage may have consequences far larger than she could have ever imagined.
Uprooted
Playing on themes similar to Beauty and the Beast, Naomi Novik's Uprooted tells the story of village girl Agnieszka, who is taken to live in a tower with a wizard called The Dragon. Despite her fear and the mistrust she feels for The Dragon at the story's outset, Agnieszka's feelings for the wizard shift and change over time. The two must learn to rely upon each other if they have any hope of stopping the ever-expanding enchanted forest from threatening her home.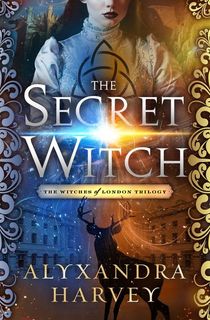 The Secret Witch
High society life in 1814 London is hard enough for Emma and her cousins Gretchen and Penelope. The general snobbishness of their peers and the pressure to wed is insufferable, not to mention that the dashing Cormac Fairfax won't give her the time of day.
When Emma breaks a glass gift left to her by her mother, the three women suddenly find themselves with the power of witchcraft, and things get a lot more complicated. Not only do the cousins have powers they barely know how to control, but they have also managed to open the gates to the underworld.
As she struggles with her newfound abilities, Emma keeps stumbling upon the bodies of other young women. An evil coven whose members regularly hunt young witches has arrived in London. This marks Emma as a target of the mysterious Order of the Iron Nail, who seem to want more to control London's witches than protect them.
When Emma discovers that Cormac is a member of The Order, she and her cousins have no idea who, if anyone, they can trust.
RELATED: Scintillating Enemies-to-Lovers Books of All Genres
Red Rising
You wouldn't think of a deadly competition between rival factions as the ideal scenario to meet a romantic partner—especially when one of the participants has infiltrated the contest in his quest for revenge. But despite the fact that widower Darrow is a disguised Red (the lowest member in the galaxy's social structure), despite the fact that he ought to hate all Golds like Mustang, and despite the fact that they fight against one another in the battle royale, there's no denying the attraction that pulls these two together. Their will-they-won't-they romance compels not only the first book of Pierce Brown's science fantasy saga, but the entire series.
Red Queen
Mare Barrow is a thief and a lowly commoner in a poor, rural village. By the world's lore, she should be too low-born to wield the powers that she has. In order to cover up this blasphemy, the king forces Mare into a guise as a lost princess and betroths her to one of his sons.
Mare planned to use this new position to help the growing rebellion of her people. So, why is her heart pulling her in a different direction?
Serpent and Dove
It has been two years since Louise le Blanc fled her coven and took shelter in the city of Cesarine. She has not practiced magic since. In this city, witches are hated, hunted, and burned by men like Reid Diggory.
Reid, a Church huntsman, thoroughly believes the old saying, "thou shalt not suffer a witch to live." But when he and Lou are caught in an accidentally compromising position, the two must marry.
Lou cannot ignore her feelings for Reid, but she also cannot change who she is. As time goes on, Lou's secrets begin to catch up with her and threaten more than just her blossoming relationship.
Angel's Blood
Elena Deveraux is the best vampire hunter around, and she knows it. Though that doesn't stop her from worrying when she is hired by notorious archangel Raphael. To make matters worse, her target is not just some vampire, but an archangel gone rogue.
This will be the fight of Elena's life. A mortal has never successfully taken on an archangel. While she must fight one, she also struggles to resist the other, as the undeniably attractive Raphael sets his sights on her.
This post is sponsored by Open Road Media. Thank you for supporting our partners, who make it possible for The Portalist to celebrate the sci-fi and fantasy stories you love.