Often, dystopian novels offer the most poignant critiques of our current society...or one we could possibly live in if our habits continue unchecked. In other words, there's a lot to be unnerved by in this genre. Human societies are inherently fallible, and these ten novels show just how dangerous our failings can be.
Whether they depict dystopias which result from mother nature unleashing her frustrations on mankind (which, to be fair, is pretty understandable), or societies ruled by despots, these books will make you glad things haven't gotten too out of hand for our world...yet. From the satirical to the more serious, these ten shocking dystopian fiction books will leave you reeling.
FKA USA
Part satire and part prophetic sci-fi, FKA USA is a wild dystopian ride with elements from adventure novels like The Wizard of Oz and The Hitchhiker's Guide to the Galaxy. The novel takes place in a ruined United States in the year 2085, decades after environmental collapse and corrupt government destroyed the old world order. Truckee Wallace is a factory worker in Crunchtown 407 (formerly known as Little Rock, Arkansas). Shockingly, Truckee is chosen by the president to carry a goat across the area formerly known as the U.S.A. as part of a vital mission. According to the president, the goat is humanity's last hope for survival.
With the fate of the world resting on his shoulders, Truckee leaves Crunchtown, goat-in-tow. But the lonely factory worker has an ulterior motive — he hopes to also lose his virginity along the way. During his odyssey across post-apocalyptic America, Truckee is accompanied by an android who yearns to be human, and a former lobotomized convict—the perfect duo. Full of wacky scenarios juxtaposed with a dark setting, Truckee's cross-country road trip is an adventure you won't be able to put down.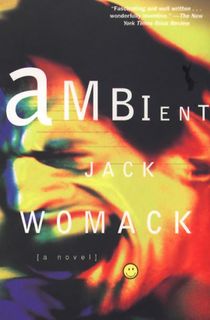 Ambient
In a deteriorating futuristic New York City where rules no longer exist, a powerful group known as the Dryco maintain the final remnants of order. However, they experience internal chaos when rumors of treason and betrayal spread. Seamus O'Malley, a bodyguard for the CEO of the company, becomes romantically interested in Avalon, one of the CEO's assistants. But Seamus' crush turns deadly when he walks right into a trap that pits him against bloodthirsty families and mutants alike.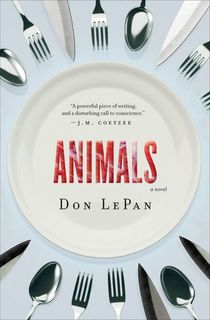 Animals
This disturbing dystopian novel takes place in a world where food resources—birds, fish, and other mammals—have become nonexistent due to the overuse of antibiotics in farming. The logical solution? Cannibalism. After the problem grows too great, humans serve up the flesh of other humans as a means of coping with the situation. Disturbingly, the human meat on the market comes from people with disabilities and other disenfranchised groups. The story itself focuses on a family that takes in a deaf boy named Sam as a pet, and how the world they live in affects both Sam and themselves.
RELATED: 8 Shocking Quotes by Harlan Ellison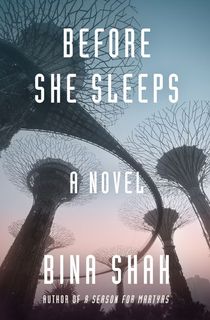 Before She Sleeps
When the ratio of men to women in Green City plummets, the government decides to implement oppressive rules that aim to save the human population. One of these rules forces women to have multiple husbands in order to give birth to as many children as possible. But in this city lies a secret group of women who rebel against the fascist rulers. The cluster goes against the rulers by offering the upper class men of Green City intimacy without the necessity of intercourse. But when word starts to get out about the collective, no one is safe from the wrath of Green City's despots.
RELATED: 10 Books Like Black Mirror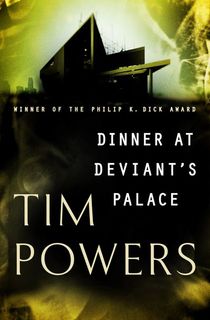 Dinner at Deviant's Palace
The Philip K. Dick Award-winning novel takes place in destroyed Los Angeles after nuclear war leveled the city. Gregorio Rivas, one of the members of this new society, had a job that would constantly pit him against a dark and powerful cult led by Norton Jaybush. Gregorio would rescue people that were trapped by the cult, and get them back to safety. He's since put that life behind him. But when Gregorio is given an offer he can't refuse, he finds himself tangling with Norton's group yet again. This time, Gregorio is assigned to save Urania, an official's daughter and his first-ever love. With a personal stake in the matter, Gregorio will stop at nothing to complete his mission, even if it means going up against bloodthirsty monstrosities that still linger after the nuclear fallout.
RELATED: 8 Powerful Post-Apocalyptic Books That Will Hook You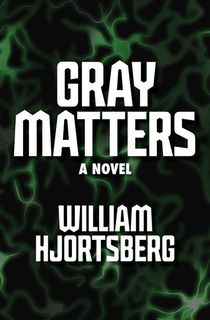 Gray Matters
After World War III left the planet in shambles, humanity struggles to survive. However, thanks to new technology, the brains of individuals can be preserved and maintained for eternity. While they have no bodies to inhabit, these brains are still able to retain consciousness, and can even interact with other brains in the facilities they're stored in. The life of being a floating brain in a jar might not be the most exciting, but there are plenty of ways to pass the time in this weird society. When the most famous resident in the brain storage facility—a 12-year-old boy/brain named Skeet—yearns to be a cowboy, his caretakers push their technology to its limits to give Skeet what he wants.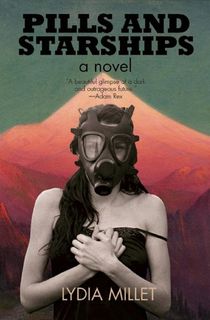 Pills and Starships
When global warming destroys the environment, society is left in chaos. However, thanks to a happy pill known as "pharma," corporations are able to pacify the citizens of this dystopian world. In addition to pharma, these same corporations also offer "death contracts" in which older adults can choose to end their lives at whatever age they desire. When seventeen-year-old Nat and her brother Sam learn that their parents bought one of these contracts, they are devastated. As a way to dispel their worries, the corporation gives the family a vacation in Hawaii before their parents take their final bow. But when Sam discovers there's more to these corporations than meets the eye, the siblings decide to fight for their parents' lives.
The Handmaid's Tale
The hit series on Hulu has made waves with audiences all over the country, so why not check out the source material? The Handmaid's Tale by Margaret Atwood follows the story of Offred, a Handmaid in The Republic of Gilead. Handmaids in this totalitarian society are forced to breed due to declining human fertility rates. Prior to the formation of this dystopian society, Offred had a family, a job, and her own life. But now that everything has been taken away from her, she has no choice but to comply with her captors.
RELATED: 8 Margaret Atwood Quotes for When the Bastards Grind You Down
The Power
In Naomi Alderman's The Power, women suddenly possess the ability to unleash electric shocks through their fingertips. With this newfound ability, they become the dominant gender, and the entire world completely changes. Written as a manuscript about the history of this change, the book follows the lives of Allie, Roxy, Margot, Jocelyn, and Tunde who were present during this moment. As the book chronicles their experiences, the reader gains insight into how the world became a matriarchal society after the discovery of this new ability.
RELATED: 7 Unforgettable Books Like Station Eleven by Emily St. John Mandel
Red Rising
This dystopian novel is set on the planet Mars several hundred years into the future, long after humans began colonizing space. On Mars, a hierarchical society is built in order to maintain order. In this society, a person's ranking is represented by their color—gold being the highest, and red being one of the lowest. Darrow, a red-ranking citizen, is a miner who loses everything when the upper-ranking members execute his wife for leaving a forbidden area. When Darrow takes her body to bury it, he too is also punished for breaking the law. But instead of being killed, Darrow is drugged and taken to the Sons of Ares, a group of rebels who wish to do away with the current system. But when Darrow agrees to join them, he realizes that he may actually be in way over his head.
This post is sponsored by Flatiron Books. Thank you for supporting our partners, who make it possible for The Portalist to continue publishing the stellar stories you love.
Featured photo: cpmacdonald / Pixabay