Obsessed with The Mandalorian? You've come to the right place. The Disney Plus series tells of a journey through space, and an unlikely connection between a bounty hunter and a Force-sensitive bundle of joy know to his fans as Baby Yoda.
With endless twists and turns, these books like The Mandalorian capture the same epic excitement and camaraderie as the hit Star Wars series. We have spoken.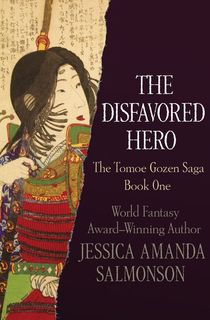 The Disfavored Hero
The Mandalorian is heavily influenced by the themes, aesthetics, and music of Westerns and samurai movies. This book series by Jessica Amanda Salmonson follows Tomoe Gozen, a fearsome warrior.
Fighting for Lord Shigeno, she is one of the most skilled samurai in all of Naipon. But even Tomoe is no match for the torrent of peasants that march against her lord, at the behest of an evil wizard.
Though Tomoe is killed in a battle against the peasants, her journey is just beginning. In an epic tale that spans the world of the living and the dead, Tomoe must fight to the summit of hell, defy a wizard's control, and earn back her honor.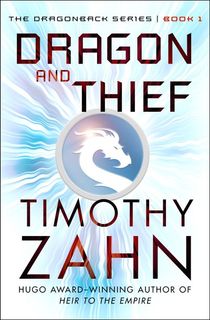 Dragon and Thief
Though his uncle raised him to be a thief, Jack Morgan finds himself in hot water for a crime he genuinely did not commit. With no other options, he goes into hiding on an isolated planet. Jack camps out alone–until Draycos crashes his spacecraft nearby.
A reptilian creature whose race is being wiped out, Draycos might be able to prove Jack's innocence. But to do so, Draycos must bond to Jack's body and mind.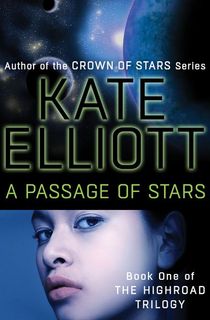 A Passage of Stars
Dreading her future on her home planet Unruli, Lily Ransome finds her dull life knocked off course when her martial arts teacher and mentor is captured by alien bounty hunters.
Determined to find him, Lily leaves home and sets out on an adventure across space. Crossing paths with the Ridani, a persecuted race of humans, Lily becomes wrapped up in a rebellion that spans galaxies.
Lone Wolf and Cub, Volume 1: The Assassin's Road
In the renowned manga series Lone Wolf and Cub, a father and his young son are forced to follow the road of an assassin, after they are disgraced by the false accusations of the Yagyū clan.
Known as the "Lone Wolf and Cub," the duo set out to get revenge. With an epic story and spellbinding illustrations, Volume 1: The Assassin's Road is the perfect place to start this expansive series.
The Rise of Skywalker
With material not seen in theaters, The Rise of Skywalker tells the riveting adventures of Rey, Finn, Poe, and the unsung heroes of the Resistance, as they fight to overcome the Dark Side.
After a mysterious message reveals that Emperor Palpatine has returned from the dead, both First Order leader Kylo Ren and the Resistance race to find out what happened.
In a tale filled with tense battles, daring flights, and visions of past Jedi, The Rise of Skywalker brings all the best parts of the Star Wars franchise together into one mesmerizing story.
Related: The Reads You're Looking For: 6 Unforgettable Books for Star Wars Fans
The Witcher: The Last Wish
Recently adapted as a Netflix Original, The Witcher series has become an international sensation.
In an enchanting world of monsters and fairytales, Geralt has carefully crafted his magic through years of practice and elixirs.
As a Witcher, Geralt uses his fierce power to combat the treacherous and vile monsters that threaten humanity. But his work is not simply a matter of strength. As the lines between good and evil become blurred, Geralt will have to outwit all types of mysterious beings.
Related: Explore the Magical Monster-Hunting World of The Witcher Books by Andrzej Sapkowski
Ahsoka
This official Star Wars novel centers around a character we'll see in The Mandalorian Season 2. Left with questions and doubt after the destruction of Order 66, Ahsoka must find herself again in this Star Wars novel.
Revealing Ahsoka's journey after her departure from the Jedi in the finals throes of the Clone Wars, Ahsoka follows the trials and triumphs that ultimately guide her to Bail Organa and the Rebels.
Related: The Ultimate Ahsoka Tano Star Wars: Clone Wars Watch Guide
His Majesty's Dragon
With the Napoleonic wars raging, Captain Will Laurence seizes control of a French ship carrying a precious dragon egg.
The life-altering discovery catapults Laurence into the world of aerial combat as he learns to fly and fight atop the newly-hatched dragon Temeraire. Together, the captain and his dragon must defend Britain against France's invasion.
Much like the unlikely connection between the Child and Mando, the mutual love between Temeraire and Laurence is at the heart of this epic fantasy series.
Related: Take to the Sky With These 8 Epic Dragon Books for Young Adults
Saga Volume 1
In a universe plagued by constant war and turmoil, two soldiers from rival factions fall in love. Their unlikely romance leads them to risk all they've known to fight for the survival of their daughter, Hazel.
From the New York Times bestselling writer behind Ex Machina, Brian K. Vaughan, and critically acclaimed artist Fiona Staples, comes a riveting and expansive graphic novel series.
Dark Run
Aboard the Keiko, a band of smugglers, thieves, and adventurers make their fortunes off the jobs offered by the galaxy's most corrupt individuals. Coming from all different backgrounds, the crew keeps their secrets to themselves.
But when Captain Ichabod Drift is blackmailed into making a "dark run" to deliver mysterious goods to Earth without being detected, it is clear that someone knows his past.
Now, the Keiko crew embark on their most dangerous and daring job yet.
Mistborn: The Final Empire
In a barren and desolate wasteland, Lord Ruler builds his empire on the backs of Skaa slaves, leading through terror and oppression. That is until a half-Skaa, sentenced to the most notorious prison, finds powers within himself that change everything.
Realizing his Mistborn powers, Kelsier, a thief, assembles a team of similarly-gifted outcasts to pull off an impossible heist. With the Lord Ruler as his target, Kelsier's plan must be ironclad. He will need the help of one final individual, a half-Skaa named Vin.
But Vin's harsh past threatens to drive her away from Kelsier and upend his plans to change history.
This post is sponsored by Open Road Media. Thank you for supporting our partners, who make it possible for The Portalist to celebrate the sci-fi and fantasy stories you love.