Lois Lowry's The Giver, first published in 1993, is a seminal book in many aspects. It paints a seemingly-utopian world defined by order and structure, in which everyone performs as per their assigned roles. But this Community is strangely devoid of color and vibrancy. When young Jonas is chosen for the unique position of the Receiver of the Memory, he slowly learns about his world's dark history and realizes it is far from perfect.
Written for young adults, The Giver delves into complex ethical questions. These ten books like The Giver also meditate on how governments, societies, and individuals should ideally function, and probe different ethical and moral dilemmas.
Divergent
Divergent is part of a fantasy trilogy that reads like The Giver meets The Hunger Games. It is set in a dystopian society divided into five factions, in which individuals are accorded a place based on their personality and skills. Of course, humans are much more complicated and resist compartmentalization, but in this universe, any threats to the status quo are swiftly eradicated.
Beatrice/Tris, who is born into the Abnegation faction but changes into Dauntless, is actually Divergent. In other words, she defies categorization. Along with her friend Tobias/Four, she uncovers a secret conspiracy that threatens the very foundation of their world.
Packed with action, romance, and intrigue, Divergent is sure to appeal to lovers of young adult dystopian fiction.
Exhalation: Stories
Ted Chiang is an award-winning science fiction writer who has penned numerous short stories and novellas. Exhalation, his second collection of short stories, is a remarkable and thought-provoking read that tackles questions about determinism, free will, and agency.
The title story "Exhalation" is written in the form of a scientist's journal entry, and mediates upon the inevitability of death and species extinction, from the point-of-view of an alien robot race. The novella "The Lifecycle of Software Objects" delves into the psyche of digital "pets" and the question of agency when it comes to sentient beings powered by artificial intelligence. "Anxiety Is the Dizziness of Freedom" uses the theme of alternate/parallel universes to demonstrate the power of choice.
Fans of science fiction shows like Black Mirror are sure to appreciate Chiang's intricate and eye-opening storytelling.
The Uglies
The Uglies is a highly interesting book set in a dystopian society obsessed with beauty and beauty standards. In it, everyone is born "ugly" until they get cosmetic surgery at the age of 16 to become "pretty".
The story follows the exploits of Tally Youngblood, who uncovers new information prior to her "pretty" operation, which sets her off on a rebellious trail.
The book's exploration of an image-obsessed society was actually initially inspired by a series of emails between Westerfield and Ted Chiang, whose short story "Liking What You See: A Documentary" explores similar themes.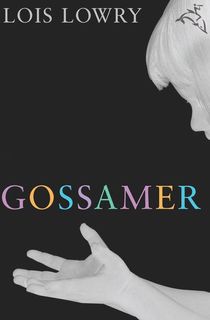 Gossamer
Another book by Lois Lowry, Gossamer (published in 2006) straddles the fine line between reality and imagination. Not as well-known as The Giver, this is a darker novel for children and young adults that probes into the world of dreams and nightmares and where they come from.
Join an angry child, a lonely woman, and a mysterious creature in this haunting fairy tale. At just 144 pages, you can even finish it in a single sitting.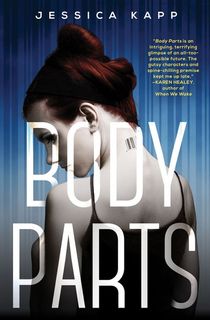 Body Parts
What do you do when you realize you've been raised for organ-harvesting? Take down the pharmaceutical company that wants to harvest you, of course.
That's the premise Jesicca Kapp explores in this thrilling action-packed young adult sci-fi novel. 16-year-old Tabitha has been raised in an elite foster home, training to be a top athlete. She's promised that she'll be provided with a permanent home and a loving family, but Tabitha soon learns that her body is intended for a different purpose.
When a group of rebels save Tabitha from involuntary surgery, she helps them uncover society's most dangerous secrets.
RELATED: Books for Fans of Orphan Black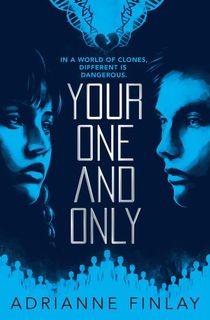 Your One and Only
Adrienne Finlay's science fantasy novel is another interesting foray into the repercussions of human cloning.
It is set in a world inhabited by clones, in which non-clone humans have slowly died out from a plague. Jack is the lone non-clone in this tale, whereas Althea-310 is a clone, and the novel alternates between their points of view.
With a good romance thrown into the mix, this book is a riveting exploration of love, acceptance, and community in an unfamiliar landscape.
Never Let Me Go
Nominated for the Booker Prize, Ishiguro's science fiction novel is set in an alternate reality England where human cloning is legalized. The clone children, who are raised in what seems like a boarding school for orphans, initially have no idea about their fates. They are encouraged to be healthy, make art, and live out their teenage years before sacrificing their lives as organ donors.
The novel revolves around three primary characters—Kathy, Ruth, and Tommy—and the friendship and romantic tension that knits them together, as they enter adulthood and become donors.
Filled with acute humanity and empathy, this is a poignant novel with memorable characters reflecting upon mortality and choice in a world that perceives them only as a means to an end.
RELATED: 10 Great Soft Sci-Fi Books That Prove the Genre's Power
Elantris
Sanderson's high fantasy Cosmere novels are in a league of their own, complete with detailed worldbuilding, engaging characters, and compelling plots. Although Elantris is set in the same Cosmere universe, it is a standalone book and the author's debut novel. It's a great place for readers to start out with his work.
The novel plays upon the Atlantis/lost continent trope. Elantris was once a magical place populated by divine beings, but a disaster led to the city being sealed off from the rest of the world. However, if any inhabitant is afflicted with the mysterious curse called the Shaod, they are ostracized from society and exiled into Elantris. There they remain immortal, but with unending hunger and pain.
The novel begins with Raoden, the Prince of Arelon, becoming afflicted with the Shaod. He's consequently exiled. Despite his constant suffering and chronic pain, Raoden uses his charisma and leadership qualities to help the cursed citizens and improve their painful lives.
It's a wonderfully inspiring book about the power of willpower, perseverance and endurance, packed with politics, mystery, religious conflict, and a unique magic system.
Oryx and Crake
Atwood's Oryx and Crake is a marvelous novel that switches between a dystopian past and a post-apocalyptic present to tell the story of Jimmy/Snowman.
It's an in-depth exploration of the consequences of multinational capitalism, genetic engineering, and surveillance culture. Jimmy and Glenn/Crake grow up in a Compound, where in their spare time they play violent video games and watch child porn and torture videos. Crake eventually grows up to be a genius scientist and creates a pill to solve overpopulation, but he secretly engineers a global pandemic. Meanwhile, Jimmy is left to scavenge on his own in a devastated wasteland.
This 2003 novel is deeply relevant, filled with gritty realism and an insightful take on how governments and corporations lie, manipulate, and profit from their citizens.
RELATED: 8 Margaret Atwood Quotes for When the Bastards Grind You Down
The Fifth Season
N.K. Jeminisn's Broken Earth books form a science fantasy trilogy, all of which have won the Hugo Award for Best Novel.
The Fifth Season, the first book, takes place on an alternate Earth-like planet/supercontinent called "The Stillness" that is ravaged by constant earthquakes and climate change. To survive, people band together to form small scattered communities or "comms," in which everyone is assigned a distinct role. Certain people called "orogenes" have the power to control energy and can protect the comms from earthquakes. Much like witches, they are feared and hated by others for their powers.
The story is told from three points-of-view, focusing on an orogene's journey through a deeply prejudiced world while addressing themes of violence, systemic abuse, and generational trauma. And like with all of Jemisin's other novels, The Fifth Season concludes with a powerful cliffhanger twist that will make the readers rethink the entire narrative and ponder deeply the questions it raises.
This post is sponsored by Open Road Media. Thank you for supporting our partners, who make it possible for The Portalist to celebrate the sci-fi and fantasy stories you love.