If you read speculative fiction, you know N.K Jemisin.
Nora Keita Jemisin's novels deal in dangerous dreams, apocalyptic and post-apocalyptic fantasy worlds, and women with seismic powers.
All the titles in her Broken Earth Trilogy have been awarded the prestigious Hugo Award for Best Novel, making her the first author to take home the Hugo for each novel in a series. The Fifth Season, the first novel in the trilogy, is already in the works to be adapted into a TV series.
RELATED: 12 of the Best Sci-Fi and Fantasy Books of 2020
If you've already read all of Jemisin's work and are hungry for more powerful spec fic, these ten books will tide you over until her next release.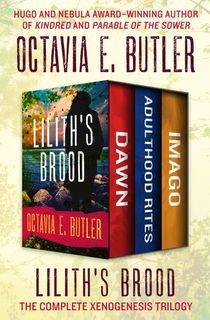 Lilith's Brood
In this compelling series by Octavia Butler, Lilith Iyapo wakes from a long artificial sleep to discover that humanity has been all but wiped out by nuclear war, and she's held captive by aliens called Oankali.
The Oankali reveal to Lilith that they have managed to save a few humans for the price of genetic material. But she's to give herself as a sacrifice to the Oankali, or else spend the rest of her life on their ship.
The series deals with themes of what it means to be human, the chances we take, and the ownership of the body.
RELATED: Black Science Fiction and Fantasy Authors You Need to Read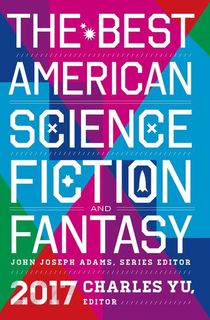 The Best American Science Fiction and Fantasy 2017
From a young naive witch who takes on a quest to kill dragons, to a high school girl who dates an alien football star, this collection of short stories is a delightful read.
This 2017 anthology is edited by Charles Yu, and features stories by Jemisin, Peter S. Beagle, Caroline M. Yoachim, and other greats.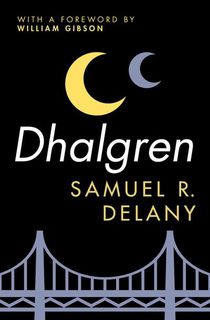 Dhalgren
This book is a mystery. We follow Kid, the 27-year-old protagonist, as he walks the remains of the burnt and ruined city of Bellona. Bellona is a city located in a futuristic plain, somewhere in a deserted space.
Kid doesn't remember his name, where he's from, or who his parents are. This is a story of healing, and the journey to self.
RELATED: Sci-Fi Legend Samuel R. Delany Doesn't Play Favorites
The Cloud Roads
In her Goodreads review, Jemisin called this book "a total surprise." We follow the story of Moon, a shapeshifter trying to hide his identity. As he lives dual lives, he searches for other shifters, and exposes himself to a family who tries to kill him. Upon escape, he finds a shapeshifter like him.
The Cloud Roads is about community, connection, and otherness. The worldbuilding in this novel will leave you turning the page fast.
Everfair
Everfair is the story of the Belgian Congo, from colonization to post-World War One. Set across four decades, it describes how, despite atrocity, this country reaches its potential with the help of technology.
Written as an alternative history, you will find elements of steampunk, Afrofuturism, and fantasy in this novel. It tackles heavy socio-political issues like colonialism, religious tolerance, and gender.
RELATED: 13 Must-Watch Afrofuturist Movies
Children of Blood and Bone
Zelié is the daughter of a reaper, capable of calling forth souls. But under the rule of a ruthless king, most of the magicians are killed. If Zelié will bring back magic, she must defeat the crown prince.
With a mixture of Yoruba mythology and beliefs, Tomi Adeyemi explores fantasy in a new light, in a story full of female friendship and epic character development.
RELATED: 9 Books by Black Fantasy Authors Getting Me Through 2020
The Devourers
One evening in Kolkata, India, a stranger narrates the story of a shifter to a skeptical historian. As the historian doubts the story, he's presented with scrolls written on human skins corroborating the narrative. This opens a legend transversing centuries.
The novel interrogates gender, sexuality, and race in a new way. N.K Jemisin gave the novel a rave review in The New York Times, praising the power of Das' poignant language to make cannibalism seem sensuous.
RELATED: 9 Scary-Good Fantasy Horror Books
Sister Mine
Conjoined twins Makeda and Abby are children of a demigod. When they are split, only Abby gets magical powers, leaving Makeda as a normal human in a family of immortals.
This novel brings a new definition to mythological and celestial, and is filled with spectacular magical realism.
RELATED: 7 Electrifying Nalo Hopkinson Books by the SFWA Grand Master
Archivist Wasp
Wasp's job description as an Archivist is to hunt ghosts across the aftermath of an apocalyptic landscape.
But when she strikes a deal with a ghost to reveal the spirit world in exchange for the ghost finding his long-lost partner, they plunge into a tale that will take them to the edge of the world.
Ninefox Gambit
Captain Kel Cheris is a respected soldier in an authoritarian regime, and a well-known mathematician who uses the unconventional to solve societal concerns.
With intergalactic battles and political schemes, Ninefox Gambit is set in an inventive world governed by calendrical systems. Jemisin herself called it a "breathtakingly original space opera."
RELATED: 6 Nommo Award-Winning Books
This post is sponsored by Open Road Media. Thank you for supporting our partners, who make it possible for The Portalist to celebrate the sci-fi and fantasy stories you love.