Ghostbusters became an instant pop culture phenomenon when it debuted in 1984. The dark supernatural comedy was both edgy and family friendly, blending action, horror, and humor to appeal to fans of all ages. Since then, the franchise has enjoyed a sequel, a reboot, an animated series, video games, board games, comic books, and even haunted attractions.
Now, set thirty years after the sequel, Ghostbusters: Afterlife takes us back to the original storyline with the characters we love and some fantastic additions. To celebrate, we've gathered ten paranormal ghost stories that will either scare or delight you—or both—all night long.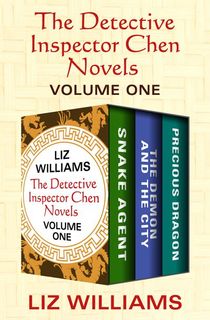 The Detective Inspector Chen Novels Volume One
Detective Inspector Chen works in Singapore's Thirteenth District with his partner from Hell's vice squad. Together, they investigate crime in Heaven, Hell, and everywhere in between.
Volume One includes the first three novels in this series: Snake Agent, The Demon and the City, and Precious Dragon. The Detective Inspector Chen Novels blend Chinese mythology, urban fantasy, and religious elements in a fast-paced supernatural police procedural.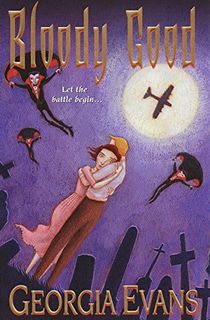 Bloody Good
When a Nazi mission to send four operatives to attack England goes awry, they accidentally land in a sleepy town just outside of London.
Dr. Alice Doyle finds one of the men and brings him back to her house. After he's patched up, he mysteriously disappears. And then a farmer dies.
With bodies piling up all drained of blood, Alice suspects something strange is going on. With the help of her conscientious objector boyfriend and her grandmother who insists she's a pixie, Alice sets out to rid the countryside of evil—both alive and undead. This is a paranormal reimagining of World War II in which vampires, shapeshifters, and the fae reshape the history of the war.
The Spectral City
Eve Whitby is the lead medium at the Ghost Precinct, an off-the-books department in the New York Police. She works with fellow psychics and ghosts to solve paranormal crimes. When ghosts start disappearing, Eve is determined to find them. After all, it's her job.
But as she investigates, she realizes there's more going on than missing ghosts. And the dark force behind it all could not only destroy the balance between the two realms, but obliterate the Ghost Precinct entirely.
Set in the late 1800s, The Spectral City by Leanna Renee Hieber is the first book in a fun paranormal mystery series in which psychics and ghosts work together to solve supernatural crime.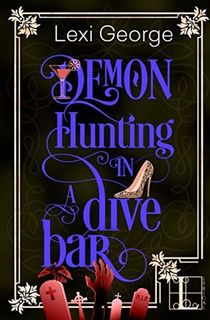 Demon Hunting in a Dive Bar
Half-demon Beck Damian runs a demonoid bar in Alabama. She welcomes everyone—including demon-hunter Conall Dalvahni.
Sparks fly between the two, but Conall refuses to trust Beck. After all, her demon friends may have the ultimate weapon capable of destroying demon-hunters for good.
Filled with snarky banter and loads of mayhem, Demon Hunting in a Dive Bar is a red-hot paranormal romance.
The Library of the Dead
When ghosts talk, Ropa listens. She dropped out of school and now carries the messages of Edinburgh's dead back to the living.
When the dead tell Ropa someone is bewitching children, she feels obligated to investigate. Going deep into the underground city below Edinburgh, Ropa faces death, finds a secret library, and discovers hidden magic. Edinburgh is filled with secrets and Ropa intends to find them all.
An atmospheric and enchanting fantasy with solid science fiction woven throughout, The Library of the Dead transports readers into a dark and creepy alternate Scotland.
Shadowland
Suze mediates between the living and the dead, mostly because they won't leave her alone until she helps. Except for her hot ghost roommate, Jesse. He doesn't ask her for anything. Which is fantastic, because Suze just moved to California and is banking on a new start. But when are things ever that easy?
Shadowland is the first in The Mediator series following Suze and Jesse as they investigate unsolved murders, vengeful ghosts, and the occasional psychopath.
RELATED: Books Like Stranger Things to Turn Your World Upside Down
The Blade Between
When his father gets sick, Ronan finds himself on a train heading to the close-minded hometown he hates. He quickly discovers the town is being gentrified and is overrun by big businesses.
Ronan reconnects with childhood friends, Dom and Attalah, and the three of them come up with a plan to disrupt the greedy motives forcing residents out of their homes. But they accidentally unleash darker, more malevolent spirits desperate to turn their rage on the residents of Hudson. As violence and hate spiral out of control, Ronan has to face his own demons in order to save the city he despises.
A layered horror story brimming with heart, The Blade Between uses literal ghosts to explore how the ghosts of our past can haunt and shape us.
The Ninth House
Galaxy "Alex" Stern doesn't think she's Yale material. But after she ends up being the only survivor in a gruesome multiple homicide, she's given the opportunity of a lifetime.
Turns out, Alex has capabilities that make her perfect to monitor the activities of Yale's secret occult societies. Sounds easy enough—but the societies have other plans.
A dark academia novel filled with ghosts, the paranormal, and all things occult, Ninth House will captivate readers with an intriguing murder mystery.
Under the Whispering Door
Wallace Price doesn't want to believe he's dead. But if he's not, why is there a reaper at his funeral?
Instead of heading to the afterlife, the reaper takes Wallace to a small town in the mountains. There, Wallace meets Hugo, owner of a tea shop and ferryman to souls. But Wallace isn't ready to die. With one week to cross over and with Hugo's help, Wallace learns everything in death that he missed in life.
A quirky, heartfelt story about a ghost and the ferryman he falls in love with, Under the Whispering Door will charm readers with its whimsical characters and tender plot.
Black Water Sister
After Jessamyn Teoh is forced to move to Malaysia, she starts hearing voices. Well, one voice, to be exact. At first, Jess tries to ignore it. But the voice says it's the ghost of her estranged Ah Ma, and she has a score to settle.
A gang boss has offended a shadowy deity, Black Water Sister, and Ah Ma has decided Jess is going to help get revenge. Except making deals with dangerous spirits is never a good idea. If Jess doesn't reclaim her future, she may end up losing it.
A lush, dark fantasy woven with Malaysian culture, Black Water Sister is perfect for readers looking to lose themselves in a fast-paced world of gangsters, ghosts, and angry gods.
This post is sponsored by Open Road Media. Thank you for supporting our partners, who make it possible for The Portalist to celebrate the sci-fi and fantasy stories you love.