Whether you just finished the joint Amazon/BBC Good Omens mini-series co-production starring David Tennant and Michael Sheen, or are a long-time fan of the 1990 Terry Pratchett/Neil Gaiman novel on which it was based, you may be looking for more fiction like Good Omens. Maybe you've been looking for a long time.
Not to fret, we've got you covered! These books like Good Omens will tickle both your funny bone and, in many cases, your yen for the weird, supernatural, and otherworldly happenings that are so commonplace in the beloved novel.
RELATED: Neil Gaiman Books to Read Right Now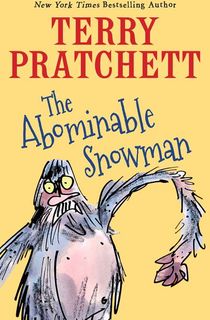 The Abominable Snowman
Sir Terence David John Pratchett, known to his friends and innumerable readers as Terry, was the author of more than fifty novels, many of them bestsellers.
Perhaps his best-known books are his long-running Discworld series, but for a small taste of his magic, try this irreverent, illustrated story.
The Abominable Snowman follows Captain the Honorable Sir Herbert Stephen Ernest Boring-Tristam-Boring and the famed explorer Alfred Tence, who once rowed from Brighton to Bombay in a bathtub, as they go in search of the eponymous Abominable Snowman!
RELATED: 5 Things 'Serious' Fantasy Writers Can Lean from Terry Pratchett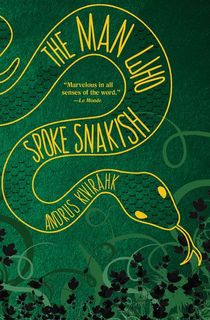 The Man Who Spoke Snakish
This Estonian bestseller features seductive bears, a flying frog, a charismatic snake, a giant louse, and that's just for starters.
Leemet is a boy who is the last speaker of an ancient language that lets those who speak it command animals, but the people of the forest are leaving it behind to move to villages and pray to a new god.
How is one boy to cope with the perils of modernity? This inventive and witty book inspired a popular board game in its native country.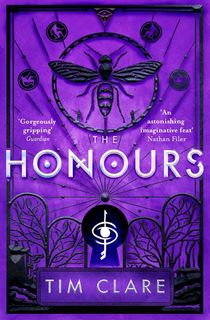 The Honours
Award–winning poet Tim Clare creates a "riotously entertaining" (Sunday Express) adventure that is "one of the most exciting fantasy novels of recent years" (The List) .
Set in Norfolk just before the outbreak of World War II, The Honours follows thirteen-year-old Delphine Venner as she tries to uncover the secrets of the Society for Perpetual Improvement, which dominates the sprawling country estate of Alberdeen Hall.
RELATED: 50 of the Best Fantasy Books Ever Written
Her investigations will turn up more than she bargained for, however, and plunge her into an otherworldly war every bit as deadly as the one being fought across Europe.
Stardust
Nine years after the original publication of Good Omens, Neil Gaiman released only his second full-length solo novel (hard to believe, right?) in the form of Stardust, a tale intentionally reminiscent of pre-Tolkien British fantasy by the likes of Lord Dunsany.
The story concerns Tristran Thorn, a young man who, unbeknownst to him, is half-Faerie, who promises to retrieve a fallen star for the girl he has a crush on. Thus begins a romantic adventure into the land of Faerie, as only Gaiman could tell it…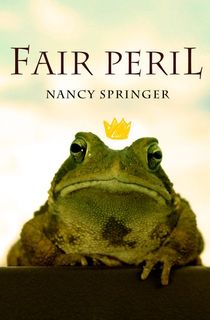 Fair Peril
In this contemporary riff on the frog prince story, Buffy Murphy has just been dumped by her husband of twenty years when she finds a talking bullfrog in the woods.
The bullfrog says if she kisses it, it will turn back into a fair prince. She's skeptical, but takes the talking amphibian home, and her teenage daughter, Emily, kisses the frog.
Before she knows what's happening, Buffy is pursuing Emily and her amphibious beau into the fairytale land of Fair Peril, trying to find a way to bring her daughter home, and maybe find herself, in the process…
RELATED: 12 Enchanting Fairy Tales for Adults
On a Pale Horse
In the first of Piers Anthony's eight-book Incarnations of Immortality series, Zane, a photographer who accidentally kills the incarnation of Death itself, has to take on the mantle.
When the machinations of a dead magician and Satan embroil Zane in a plot with universal consequences, Death goes on strike – leaving mortals to suffer endlessly without release.
By turns funny and thought-provoking, On a Pale Horse also provided partial inspiration for the TV series Dead Like Me.
Ella Enchanted
Adapted into a 2004 movie of the same name starring Anne Hathaway, this Newberry Honor book tells the story of Ella of Frell, who was blessed (more like cursed) with the "gift" of obedience by a fairy named Lucinda.
This means that the unfortunate Ella must do everything she is told. But strong-willed Ella doesn't take her obedience lying down…
RELATED: 20 Fantasy Books Starring Teens With Magical Abilities
A Night in the Lonesome October
This classic by Roger Zelazny presents a Halloween advent calendar of sorts, as we follow Snuff the dog, a good boy who helps his master Jack track down the grisly ingredients for a most dangerous game that is slated to take place on Halloween night.
Snuff and Jack aren't the only ones playing, either. A variety of human and not-so-human participants—and their various animal companions and familiars—are working to either close or open the gates to something apocalyptically unearthly in this delightfully autumnal read from a master of the genre.
Lamb: The Gospel According to Biff, Christ's Childhood Pal
In Lamb, author and satirist Christopher Moore takes aim at the big questions, like what was Jesus doing during all those years that aren't recorded in the Bible?
According to this humorous account, he was hanging out with his down-to-earth best friend Biff and visiting Three Wise Men, who teach him how to multiply food, turn invisible, and a whole lot more!
Gil's All-Fright Diner
Duke and Earl are just a werewolf and a vampire who want to stop in for a bite or two at the eponymous diner.
When the owner offers them $100 to clear up a few zombies, it seems like easy money. But they may have bitten off more than they can chew when the diner's zombie problem turns out to be just the tip of a much bigger situation. Like, end-of-the-world big.
This post is sponsored by Open Road Media. Thank you for supporting our partners, who make it possible for The Portalist to celebrate the sci-fi and fantasy stories you love.
Featured still from "Good Omens" via Amazon Studios