Named one of the best books of 2019 by The Portalist, the Locus Award-winning Gideon the Ninth is truly singular. In fact, when I mentioned to a friend that I was writing about books like Gideon the Ninth, she told me that there aren't any.
After all, Tamsyn Muir's funny, bloody, scathing, exhilarating, tragic, romantic, brutal debut defies categorization.
Yet, for all Gideon the Ninth's absolute singularity of vision, there are a few comparable reads people can turn to if they love the Locked Tomb trilogy.
Once you're through your fourth or fifth re-read of Muir's tale of necromancers, cavaliers, spooky mansions, and outer space, explore these ten books like Gideon the Ninth that are similarly weird and wonderful.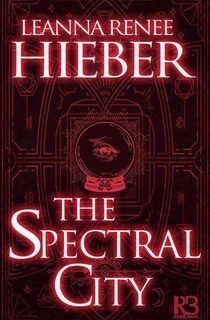 The Spectral City
Award-winning author Cherie Priest – whose own books could easily have occupied a spot in this list – called Leanna Renee Hieber's The Spectral City "lovely and bold, with terrific characters and a glorious Gaslamp setting that's filled to the brim with beauty and peril."
Eve Whitby is a spiritual medium who works off-the-books with the New York City police department, solving crimes that flesh-and-blood police work can't.
When Eve's ghostly contacts begin disappearing, however, she'll have to face something much more horrifying than anything she has ever encountered before.
RELATED: 16 Dark Fantasy Books You Won't Be Able to Put Down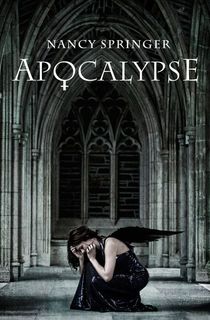 Apocalypse
Celebrated author of numerous genres, Nancy Springer's unlikely tale of the end of the world is set in a small coal-mining town.
Joanie Musser – disfigured since birth – returns to wreak apocalyptic vengeance upon the town that scorned her. But she's not alone.
The Four Horsewomen of doom are coming, too, along with cicadas with the faces of human infants, and other terrible omens of the end times.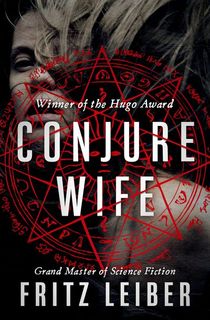 Conjure Wife
Conjure Wife is the first and probably most famous novel by Fritz Leiber – inspiration for at least three films; winner of a Retro Hugo for Best Novel; included on countless lists of the greatest horror and fantasy books of all time.
The novel tells the tale of a professor of ethnology who discourages his wife's efforts to put his research into "conjure magic" into actual practice.
Unfortunately for him, it seems that the other faculty wives may have no such compunctions. Once Tansy's last charm is burned, things quickly go disastrously wrong...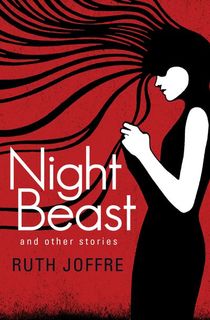 Night Beast
A wholly unique collection of short stories, Night Beast features vivid and deeply empathetic tales of haunted and doomed outsiders that would be perfect for fans of Gideon the Ninth, too.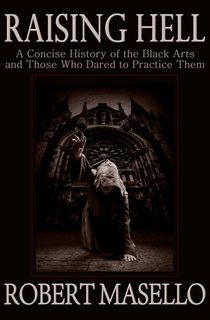 Raising Hell
The rest of the books on this list are all fiction.
But if you find yourself intrigued by necromancy and want to learn a little more about how it has been practiced throughout history right here on our very own planet, check out Robert Masello's concise chronicle of sorcery, alchemy, astrology, and other occult practices.
Creatures of Will and Temper
Any one of Molly Tanzer's delightfully dark and entertaining Diabolist's Library series would be perfect for fans of Gideon the Ninth, and this first installment is a great place to start.
Not just because it's the first book in the series (which can be read in any order), either. It's about fencers fighting (and loving) diabolists in fin de siècle London, after all…
The Enterprise of Death
Fantasy novels about lesbian necromancers may seem like too specific a subgenre to have more than one entry, but if that's what you couldn't get enough of in Gideon the Ninth, then look no further.
Jesse Bullington's historical fantasy The Enterprise of Death will scratch that (very) particular itch, while also providing a filthy, vicious, touching, rollicking, and fiercely imaginative romp through history.
RELATED: Love Among the Stars: Twisting Tropes Through Queer Sci-Fi
The Drowning City
Isyllt is a necromancer and spy in a city sinking beneath the water and in the grip of revolution.
This is the first installment in World Fantasy and James Tiptree Jr. Award-nominated author Amanda Downum's debut fantasy trilogy, The Necromancer Chronicles.
If you want vividly-realized fantasy worlds populated by dark magic and flawed characters, you should look no further than these phenomenal books where even the dead have their own plots against the living.
Titus Groan
When it comes to gothic, macabre fantasy, they don't come much more gothic, much more macabre, or much more fantastic than Mervyn Peake's Gormenghast trilogy.
The classic series chronicles the events within the miles of stone and mortar that make up the eponymous castle.
And they all start in this book, which chronicles the early years of the life of Titus, heir to the castle; Steerpike; and all the other strange, dark characters to inhabit Gormenghast's half-lit corridors.
The Monster of Elendhaven
Joe Hill called this Shirley Jackson Award nominee "a black tide of perversity, violence, and lush writing." What could be more perfect for readers of Gideon the Ninth?
The city of Elendhaven has been gripped by the plague and stripped of industry – but something even worse is coming.
A monster shaped like a man, twisted with magic and eager to destroy, has set its sights on those who have wronged the city, and it is coming for vengeance in this dark, gothic fantasy from debut author Jennifer Giesbrecht.
This post is sponsored by Open Road Media. Thank you for supporting our partners, who make it possible for The Portalist to celebrate the sci-fi and fantasy stories you love.