Biopunk is a science-fiction subgenre defined by its exploration of biotechnology. Unlike its cousin cyberpunk, which focuses on more familiar tech, biopunk delves into ideas of genetic modification, gene splicing, and the blending of living organisms with the less tangible forms of intelligence.
These are themes at the heart of sci-fi, but biopunk digs way beyond the surface. If you're looking for a great entry point into the genre, we've compiled a list of top biopunk books to get you started.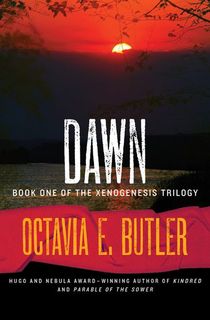 Dawn
Modern science fiction simply would not exist without the magnificent contributions of Octavia Butler. Her novels manage the seemingly impossible: Wholly unique explorations of the bond between human and alien.
In the first book of Lillith's Brood trilogy, a woman finds herself awoken on an intergalactic craft populated with extraterrestrial beings who offer a curious prospect. The fate of the human race can be saved, if she and others agree to meld their genetics with the Oankali to create a hybrid species that will eliminate humanity's seeming faults.
Butler deals with tangled issues of autonomy, consent, and what it truly means to be a human being. If the biological qualities that define your species can be eliminated, are you still truly human?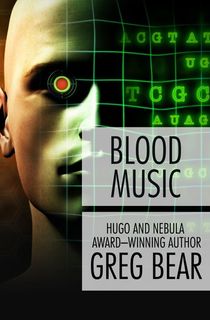 Blood Music
Vergil Ulam is your typical bad boy scientist, meddling with genetics and creating cellular material that can greatly outperform what regular creatures can do in his lab tests. It's all well and good until his bosses decide that he's getting a touch of the God complex, and they terminate his employment.
But Vergil has no plans to let that slow his research down, and he takes his most recent discoveries with him. If you want your biopunk fiction to go hard in its explanations of the science, Greg Bear's work is definitely for you.
Blood Music is frequently bonkers and oddly funny, but fully committed to the bleakness of its central concept.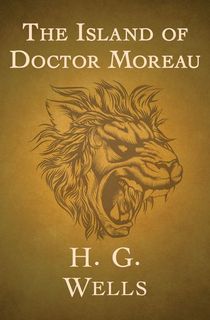 The Island of Doctor Moreau
If Frankenstein can lay claim to being the first sci-fi novel (and maybe the first biopunk one, if we're getting specific), then it's H.G. Wells' tale of animal testing and playing God that could grab the title of the biopunk novel that paved the way for the future.
Edward Prendick finds himself washed up on an island in the Pacific Ocean lorded over by the eponymous Moreau, a scientist rejected by civilized society for his unethical experiments.
Written at a time when vivisection was all the rage — and racing major pushback — Wells' novel is a classic pulp that still packs a punch over 125 years since its initial publication. Wells described it as "an exercise in youthful blasphemy," and it still has that power.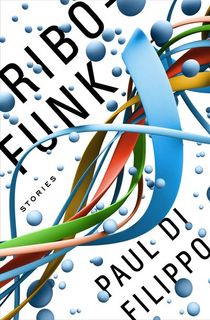 Ribofunk
Described as writing in the "tradition of the bizarre and the weird", Paul Di Filippo's work is jam-packed with anarchy, satire, horror, and fantasy. Ribofunk, published in 1995, was seen as the first great push into biopunk following the domination of cyberpunk the decade prior.
Ribofunk, a blend of ribosome (cellular biology) and funk, offered an insight into a world where the Protein Police patrol for gene splicers and human-sea-creature hybrids battle the pollution created by their land counterparts.
This story collection is a great primer for biopunk, and is worth reading if only for the memory of Peter Rabbit as a human-animal hybrid turned Marxist revolutionary!
RELATED: Weird Fiction That Takes You on a Ride Through the Strange and Unusual
The Windup Girl
For many, Paolo Bacigalupi's debut novel The Windup Girl is the perfect example of 21st-century biopunk fiction. It won him basically every major sci-fi award, including the Hugo, the Nebula, and the Locus Award!
In 23rd-century Thailand, after climate change has led to the raising of the world's oceans, biotechnology dominates food production. Mega-corporations control the market, which is frequently attacked by terrorist groups and natural disasters.
Anderson Lake, an economic hitman for the AgriGen Corporation, encounters a genetically modified woman named Emiko, created to be the sex slave of a decadent businessman. Together, they are thrown into a cycle of bioterrorism, corporate subterfuge, and genetic modification.
Leviathan
Scott Westerfeld's YA books explore many speculative issues. His Uglies series used the idea of beauty as currency to dissect concepts of human autonomy. With the Leviathan trilogy, he combines an alternate history with a grand battle between biology and technology.
In another 1914, Europe is divided into Darwinists and Clankers. The Darwinists used manipulated DNA to create hybrids that function as living ships, weapons, and transportation. Clankers prefer cogs and steam, and wage their battles on walking tanks that are armed to the proverbial teeth.
Prince Aleksander, would-be heir to the Austro-Hungarian throne, is on the run from his own people, and all he has at his disposal is a ragtag crew of loyal soldiers and a rickety war machine in need of a captain. Deryn, a commoner living as a boy to fight among the British Air Service, hopes to one day fly a mighty Darwinist airbeast. When their paths cross, it may change the world as they know it. This is the perfect biopunk intro for teens!
RELATED: 17 Unique Steampunk Books
Oryx and Crake
Margaret Atwood is an undisputed literary genius, and her occasional forays into science fiction have yielded some of the genre's most beloved titles.
The Handmaid's Tale is a benchmark novel for the dystopian genre thanks to its terrifyingly prescient portrayal of an evangelical government's degradation of women's rights. Her MaddAddam trilogy is another suitably bleak look at the future, but this time the focus is on the scientific over the social.
A lone human finds himself in a post-apocalyptic world living among primitive human-esque creatures he has named Crakers. The novel flashes back to reveal the circumstances that led to multinational conglomerates overwhelming the world with monopolistic practices and genetic engineering.
Perdido Street Station
It's easy to reduce the work of China Miéville down to "weird sci-fi fantasy", and it wouldn't be entirely inaccurate, but it still doesn't do his vast-reaching and wildly ambitious imagination justice.
New Crobuzon is "the sunless city of mundane betrayal and danger", a sprawling metropolis of disease, corruption, and creatures beyond the definition of man.
It is here where Isaac, a gifted scientist, has spent his years obsessing over his work. He's faced many challenges but nothing quite like the one posed to him by the arrival of a half-bird, half-human creature known as the Garuda. Imagine a combination of high fantasy, steampunk, morality play, and postmodernism, and you're only just scratching the surface of Perdido Street Station!
RELATED: Solarpunk Books for When You Crave Optimistic Sci-Fi
This post is sponsored by Open Road Media. Thank you for supporting our partners, who make it possible for The Portalist to celebrate the sci-fi and fantasy stories you love.