Few authors are as reliably exciting as Dan Simmons. Winner of the Hugo Award as well as a multiple-times winner of the Bram Stoker Award, Locus Award, and World Fantasy Award, Simmons writes unforgettable novels that often defy genre. Whether you prefer fantasy, science fiction, horror, or alternate history, there's a book you'll love in his bibliography. The following are seven of the best Dan Simmons books, packed with adventure, imagination, and Simmons' unmistakable brand of ambitious storytelling.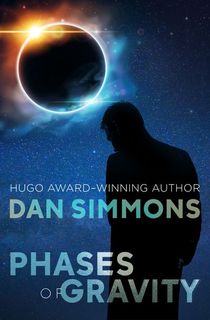 Phases of Gravity
A recurring theme throughout Simmons' work is exploration: both the personal cost of it, and what drives humanity to explore uncharted regions. Both aspects of exploration are the focus of Phases of Gravity, the story of a depressed astronaut's life on Earth.
Richard Baedecker has walked on the Moon. But his larger-than-life accomplishments didn't prepare him to process the loss of his family, or the devastating ripple effects of the Challenger disaster. When he has a chance meeting with Chloe, the girlfriend of his estranged son, Richard realizes he's terrified to explore the wreckage of his personal life. One of Simmons' earlier works, this emotional and surprising 1989 novel will interest Simmons fans who want to learn more about the human side of space travel.
RELATED: 10 Space Adventure Books That Will Have You on the Edge of Your Seat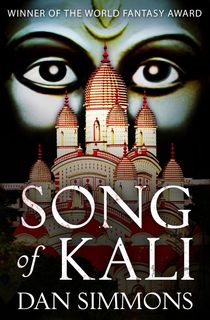 Song of Kali
Simmons' first novel, Song of Kali won the World Fantasy Award in 1986. American journalist Robert journeys to Calcutta with his family in search of a legendary text written by a mysterious poet named M. Dal. After exploring the city and meeting with his contacts, Robert resigns himself to never learning more about Dal, and prepares to return home with his family. But when he hears an incredible rumor connecting Dal to a cult which requires initiants to interfere with corpses in honor of the goddess Kali, Robert believes he may have found an urban legend worthy of an article all on its own. As he learns more about the world of M. Dal, Robert intertwines himself and his family in a web of secrets which prove difficult to escape.
The Terror
One of Simmons' best-known and most-acclaimed books, 2007's The Terror was nominated for the 2008 British Fantasy Award, and has since been adapted into an AMC anthology TV series. The alternative history novel explores the possible fate of the real-life Northwest Passage Franklin expedition, during which the crews of the HMS Erebus and HMS Terror disappeared. Each chapter switches perspectives between characters, many of whom were actual Erebus or Terror crew members, making The Terror a fascinating and moving horror-fantasy that will also delight history fans.
As the men of the Franklin expedition contend with the dangers and considerable mental toll of being trapped in ice, they also realize they're being stalked by a malevolent and intelligent force picking them off one by one from the unforgiving Arctic tundra. The Terror is Simmons at his best, showing his incredible skill for characterization, bringing history to life, and making the fantastical feel all-too-real.
Hyperion
Winner of the 1990 Hugo and Locus Awards, Hyperion is the first book in Simmons' Hyperion Cantos, which compromises four novels and a number of short stories. The ambitious novel follows seven very different pilgrims. On the eve of the end of the universe, these disparate souls unite on a mission to the Time Tombs of the planet Hyperion. There, they will face the mysterious and legendary creature known as the Shrike: part-monster, part-machine.
Chilling and totally immersive, the first novel switches perspectives to reveal the backstory of each pilgrim and what they hope to gain from their desperate journey to Hyperion. Filled with allusions to The Canterbury Tales, the work of romantic poet John Keats, and other literary classics, Hyperion is unforgettable on every level.
RELATED: 8 Scary Creatures from Sci-Fi Books
The Abominable
2013's The Abominable might not be as beloved as The Terror, but the two have a number of thematic similarities: both are alternate history, concerned with an ill-fated real-life exploration, and feature a creature gobbling humans in a remote, cold location. The Abominable is set in 1924, a year after the disappearance of British climbers George Mallory and Sandy Irvine on Mount Everest. Now, three relatively inexperienced climbers — including the book's young protagonist — are hired for a rescue mission by the grieving mother of another climber who disappeared the prior year. Once the small team of would-be rescuers retrace the steps of those who came before them, they realize that frostbite and altitude sickness are the least of their concerns on the dangerous slopes of Everest.
Ilium
Another ambitious sci-fi epic, Ilium (2003) is the first entry in a two-book series which transposes the events of The Odyssey onto a conflict between Earth and Mars. A Locus Award-winner and Hugo Award-nominee, Ilium will excite readers who loved Hyperion's alternating timeframes, diverse viewpoints, and literary allusions.
RELATED: 9 Sagas to Keep You Satisfied Until the Winds of Winter Release Date
Carrion Comfort
Called "one of the three greatest horror novels of the 20th century" by Stephen King himself, Carrion Comfort is a chilling, epic story about mental vampires who manipulate humanity to cause suffering. A prisoner in the notorious Nazi Chelmno extermination camp, Saul Laski is preparing himself for death when he meets an ancient creature even more dangerous than the humans inflicting unimaginable pain at Chelmno. Saul survives the encounter, and the Nazis, but what he learned in Chelmno changes him forever. Once free, Saul begins a quest that spans generations to expose and eliminate the society of demons who feed on and orchestrate human suffering.
This post is sponsored by Open Road Media. Thank you for supporting our partners, who make it possible for The Portalist to continue publishing the stellar stories you love.
Featured photo via Alchetron and Photoshop