Vivid and dreamlike, Jeff VanderMeer's Annihilation is an epic science fiction adventure story that follows a group of female scientists as they venture into the mysterious and deadly Area X.
The space has been cut off from the rest of the civilization, and for a good reason: All previous expeditions have ended in tragedy. The new team is setting out on the 12th expedition, and their goal is to map the terrain, record their observations, and avoid being contaminated. While inside, they learn that there's more than just strange wonders to be found in Area X—and that unimaginable horrors lurk deep within.
Adapted in February 2018 into a film starring Natalie Portman, Gina Rodriguez, and Tessa Thompson, VanderMeer's book introduces readers to an eerie, unforgettable world.
If you're a fan of the Nebula and Shirley Jackson Award-winning Annihilation, and the other novels in the Southern Reach Trilogy, Authority and Acceptance, then you're sure to love the 14 books below.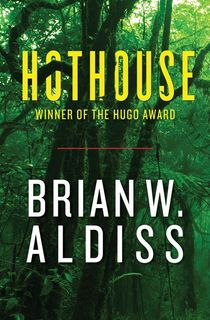 Hothouse
Set far in the future, Aldiss' science fiction classic tells of an Earth where the sun is about to go supernova, the planet's rotation has stalled, and weird, dynamic forms of vegetation are dominant. Human civilization has long since crumbled, and the ruins that remain are now covered in a plethora of lush green. What's more? Humans have now devolved into primitive beings: short, stocky, and green.
Hothouse is a fascinating look at devolution. This Hugo Award-winning novel is composed of vivid world-building, the impending end of the planet, and strange little creatures who used to be human.
RELATED: 12 Books With an Environmental Message to Read This Earth Day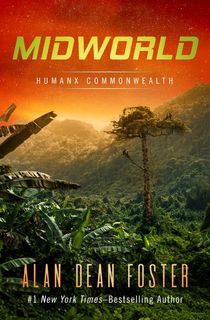 Midworld
Midworld: The secluded and peaceful jungle planet where its inhabitants have learned to live thoughtfully, and thrive with the flora and fauna.
Then the humans arrive, giant alien beings who come down from the sky and have little understanding of how intelligent beings would exist in a symbiotic relationship with nature.
Born, an intellectual inhabitant of Midworld, meets the humans, and agrees to lead two of them through the land—teaching them how they survive on a planet where nature has been preserved.
Soon enough, Born realizes his mistake in allowing these strangers into his home. Now, he must pay the price. Alan Dean Foster's extensive world-building will propel you through seven layers of flora and fauna until you yourself feel like you're in Midworld.
RELATED: Midworld: The Alan Dean Foster Novel That May Have Inspired Avatar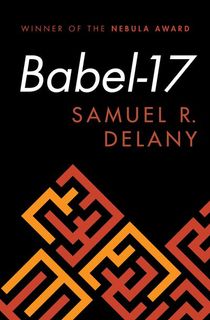 Babel-17
Language as a weapon has been taken to the next level in Delany's Babel-17.
Rydra Wong is a gifted poet and linguist who is enlisted by the military to decode a strange language that appears to be linked to attacks sabotaging weapons and ships across the galaxy.
It's a race against time to decode this strange language before an even larger alien attack; but in only 192 pages, Delany manages to craft a world where language creates the reality. He explores how beings communicate, and the dangers and benefits of this.
RELATED: Sci-Fi Legend Samuel R. Delany Doesn't Play Favorites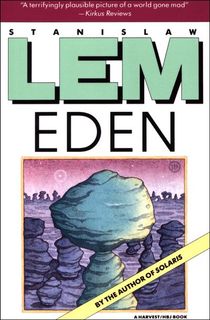 Eden
When this six-man crew crashes on Eden, the fourth planet from another sun, they are immediately entranced by this strange new world.
Quite naturally, they're eager to explore the planet. What they find are massive plants, factories that produce bizarre products, and cities full of never-before-seen large characters that the crew calls Doublers. The trip proves an enlightening experience—that is, until they have a run-in with the locals.
The deeper they venture into this world, the more they notice signs of death are everywhere. The crew's attempt to communicate with civilization leads to violence, and the crew is forced to fight for their lives.
Both brilliant and disturbing, Lem crafts a world familiar enough for readers to feel right at home, but still strange so you'll never feel completely settled. One thing is for sure: Eden will keep readers on their toes.
The Flight of the Silvers
On Earth, electricity has failed, global infrastructure is collapsing, and it seems all hope is lost. That is, until strange, glowing white creatures appear from the sky, and place a silver bracelet on the wrists of Hannah and Amanda Given. It's their ticket out of a dying world, but it takes them to a place they never expected.
Soon, the girls learn that they weren't the only humans taken from Earth to this bizarre world. The further they move into what appears to be their new home, the more they learn there is something more sinister at work.
Now, their only hope for survival is to find an elusive man few people know of, and even fewer know how to find. The Flight of the Silvers is the first book in a genre-bending new series from Daniel Price.
The book is beautifully written with fascinating world-building. Like Annihilation, the characters are dropped into a strange new world with entirely unseen possibilities.
A Darkling Sea
On the planet Ilmatar, a blind alien species lives under a thick sheet of ice. A team of scientists have been given permission to study these beings by the Sholen, their first extraterrestrial contact, but only under the following condition: They must not disturb the habitat.
But when a reckless explorer ends up being dissected by the Ilmatarans, a serious complication arises. Though the Ilmatarans claim they didn't mean any harm, and were merely curious, tensions between erupt as war looms on the horizon.
Similar to Annihilation, James Cambias' book features a group of scientists going into uncharted territory, and their complications and discoveries along the way. A Darkling Sea reveals what can happen when miscommunication disintegrates into conflict.
Oryx and Crake
Snowman is struggling to gain his footing in this new world. He is mourning the loss of his best friend Crake and the woman they both loved, Oryx.
Seeking a way to ease his sorrow, Snowman, formerly known as Jimmy before the world fell to plague, sets out into the forest that now blankets what used to be a human civilization. Joining him are the green-eyed Children of Crake.
Atwood is a master storyteller, crafting versions of a near-future where technologies used in modern times have fallen by the wayside and have rendered the planet nearly inhabitable.
She examines how science can completely alter a world, and the human reactions to it. For fans of Annihilation, Oryx and Crake will have you sympathizing with these eccentric and foolhardy characters who are no different from us at their core.
RELATED: 8 Margaret Atwood Quotes for When the Bastards Grind You Down
Embassytown
Embassytown is yet another masterpiece from the science fiction visionary China Mieville. The author offers a new perspective on something central to every being: language.
Humans have colonized the home to the Ariekei, alien beings notable for their complex language that only a few genetically-manipulated humans can speak. Avice Benner Cho is a human colonist who just spent the last several years in deep-space travel. She recently returned to Embassytown, but was welcomed with conflict.
When the politics between humans and Ariekei grow tense, Avice finds herself caught in the midst of a relationship threatening to unravel. Haunting, thrilling and thought-provoking, Mieville is a pro at making readers feel the weight and fragility of their humanity.
RELATED: Read an Excerpt from Jeff VanderMeer's Short Story "In the Shadow of the Towers"
After the Apocalypse
How do people carry on with their lives after an apocalypse? After the Apocalypse answers this question through a collection of stories following a variety people around the world.
In "Special Economics," China has been ravaged by the bird flu. Young Jieling desperately needs money, so she takes a job at a biotech company. Everything is going well until she learns why people can never quit. "The Kingdom of the Blind" follows two programmers who, while working in a medical facility, discover that they can't outsmart their computer system.
"The Naturalist" bears some elements of a traditional zombie story, but transcends the typical zombie survivalist tale into something more human.
Character-driven and wholly enchanting, readers have nothing but praise for these stories. Overflowing with tales of alternate realities, After the Apocalypse bears resemblance to Annihilation in its mixing of the strange and ordinary into a place where readers will feel oddly at home.
RELATED: 16 Powerful Post-Apocalyptic Books
Strange Bodies
Nicolas is dead. At least, that's what everyone thought. Nicolas "Nicky" Slopen has recently come back from the dead, and he's prepared to tell readers all about it from the confines of a secure psychiatric hospital. He landed here after appearing on the doorstep of an old girlfriend who refused to believe the man standing before her was Nicky.
This rich piece of speculative fiction will look at what it means to be human, one's identity, and how those around you can either confirm or deny it. In the end, there's an incredible truth that you won't see coming.
RELATED: Flesh-Eating Plants Take Over the World in The Day of the Triffids
Get in Trouble
What does this next writer have in common with VanderMeer? They both have a knack and love for the utterly weird, one that Kelly Link highlights in her short story collection Get in Trouble.
In "The Summer People," a young girl is watching over the cottage in her backyard where some creepy creatures have taken up residence; and in "The New Boyfriend," a girl's birthday slumber party is turned upside-down by a life-sized, animated doll.
These stories, filled with humor and fantastic curiosities, will capture the imaginations and hearts of their readers.
Swamplandia!
The gator-wresting theme park, named Swamplandia!, is on the decline. And the Bigtree family who runs the park isn't faring much better.
Ava's mother has just died, her sister has fallen in love with Dredgeman, who is very likely a ghost, her older brother has his heart set on becoming a scholar, and their father is missing. This leaves Ava to make one last-ditch effort to keep their family business alive. Alone, she must manage 98 alligators, and figure out how to piece her family back together.
Twenty-nine-year-old Karen Russell is a new voice in science fiction. She sets the stage for a young girl to learn what it takes to step forward and be at the helm of her family. Dark and gritty, Swamplandia! will engage readers in a world far more fantastic than their own.
RELATED: 10 Sci-Fi Books Featuring Unforgettable Female Scientists
The Boy on the Bridge
Set in the same world as The Girl With All the Gifts, but about 20 years before, The Boy on the Bridge follows a cast of fascinating characters. Together with scientists and soldiers, Stephen—a young, brilliant autistic boy—sets out to find a cure for the plague that has ravaged mankind.
Within the same vein as The Girl With All the Gifts, The Boy on the Bridge is about character growth. In the book, readers will learn more about the hungries, and how the world came to be the way it was in The Girl With All the Gifts. Though dystopian, readers will feel surprisingly welcome in this world.
The Age of Miracles
Julia is an average 11-year-old, but the world she's living in is not so normal. The Earth's rotation has begun to slow. As a result, days and night are growing longer, and the environment has been thrust into disarray.
Yet, despite the global failings, people have decided to carry on with their lives as normally as possible. Julia is dealing with the same struggles of growing up as any other 11-year-old: The loss of old friends; her parents' failing marriage; the thrill and heartbreak of a first love; and, the strange obsession of her grandfather who is convinced of an elaborate government conspiracy.
The Age of Miracles is a moving portrayal of a family set against the backdrop of a collapsing world. A piece of soft sci-fi fabulist fiction, this debut author creates a charming and whimsical world haunted by the uncertainty of the future, and starring a miraculous little girl.
This post is sponsored by Open Road Media. Thank you for supporting our partners, who make it possible for The Portalist to continue publishing the stellar stories you love.
Featured still from "Annihilation" via Paramount Pictures