It's easy to be swept away by the excitement of upcoming book releases and shiny debut novels. Still, nothing beats the thrilling satisfaction of discovering hidden gems, quietly tucked away in the vast library of existing titles.
So, let's unearth some of the phenomenal backlist titles that you need to get your hands on. Without further ado, here are 14 of the most underrated fantasy books ever!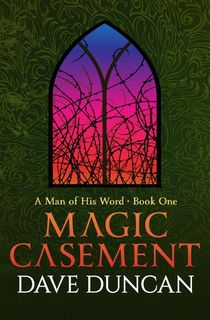 Magic Casement
Magic Casement is set in the medieval world of Pandemia, where humans, goblins, pixies, and many more magical creatures live together. Its story begins with a stable boy, and quickly escalates into an adventurous romp across all the lands.
If you enjoy traditional epic fantasy with a complex magic system, Magic Casement might be your cup of tea.
RELATED: Epic Books By Dave Duncan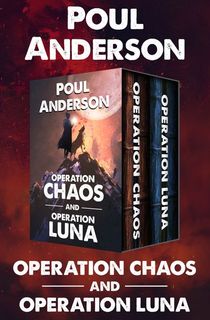 Operation Chaos and Operation Luna
Operation Chaos is a prequel to Anderson's Operation Luna, the second volume in this collection.
In Operation Chaos, a war is waged against black magic, in a world where magic and technology thrive together. A werewolf and his witch wife are called upon to neutralize an enemy's ultimate weapon: the world's most powerful demon.
Operation Luna further follows the adventures of Ginny, a licensed witch, and Steve, an engineer and werewolf. When mysterious enemies conspire to prevent a spacecraft's launch to the moon, Ginny and Steve must figure out who, or what, is sabotaging the greatest magical and scientific achievement of the century.
RELATED: First Read: Poul Anderson's Operation Chaos and Operation Luna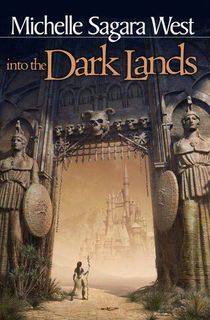 Into the Dark Lands
The Servants of the Bright Heart and the Servants of the Dark Heart are trapped in a combat that has defined life for generations.
When Erin is chosen as the champion of Light, she must journey to the Dark Heart's stronghold and hope to emerge victorious.
Incredibly dark and intricate, Into the Dark Lands is a chilling fantasy that is definitely not for the faint of heart.
Caster
Pitched as Avatar: The Last Airbender meets Fight Club, this fantastical story is set in a broken, polluted world that's been ripped apart by magic.
When Aza accidentally finds a secret invitation to an underground casting tournament with real magic and deadly consequences, she enters the illegal competition to avenge the sister she's lost and to protect the legacy of her family's teahouse.
With a movie adaptation underway, Caster is a high-stakes, action-packed YA fantasy that will have you gripping the edge of your seat.
The Chaos
After a mysterious bubble of light swallows her brother up, Scotch is determined to save him.
However, her attention is diverted once the Chaos – the same one that claimed her brother – returns and wreaks supernatural havoc in her city, transforming civilians into crazy, horrific creatures.
Blending dystopian elements and Caribbean folklore, The Chaos is an urban fantasy that deserves more than a second glance.
RELATED: Black Science Fiction and Fantasy Authors You Need to Read
Esme's Wish
Young Esme refuses to accept the loss of her mother. Despite what everyone says, she is sure that 'lost at sea' is code for something more terrible. Something that she'll need to investigate on her own.
After she is magically swept away into the canal city of Esperance, Esme stumbles upon the truth: her mother has a double life.
At its heart, this immersive portal fantasy is a coming-of-age tale about self-discovery, friendship, and enchantment.
The Library of Fates
After losing her kingdom to Emperor Sikander, Princess Amrita escapes as a fugitive and allies herself with an oracle named Thala, who was formerly enslaved by the cruel emperor.
Together, they take on a dangerous quest to find the fabled Library of All Things in the hopes that they can find a way to reverse their fates.
Drawing inspiration from Indian mythology, The Library of Fates is a sprawling YA fantasy filled with twists and turns.
The Never Tilting World
Generations of twin goddesses have long ruled Aeon. But one sister's betrayal literally divided the world into two realms: one cursed by perpetual night, the other suffering from an unrelenting sun.
When shadows threaten both realms, Odessa and Haidee, daughters of the failed goddess, set out on separate journeys – each desperate to heal their broken world.
For fans of elemental magic, star-crossed lovers, and environmental fantasy, The Never Tilting World is a gripping, haunting allegory of present-day climate change.
Queen of the Conquered
Set in a Caribbean-inspired fantasy world, this novel follows Sigourney Rose, an ambitious woman with the power to read and control minds. Sigourney seeks vengeance against the ruling colonizers who murdered her family and enslaved her people.
However, before she can enact her revenge, someone starts killing off the ruling families in a bid for power.
With historical parallels to the Dutch colonization of the Caribbean, political intrigue, and elements of mystery, Queen of the Conquered is a compelling, need-to-read adult fantasy.
Realm of Ash
The Ambhan Empire is crumbling, and the only hope for peace lies in the mysterious realm of ash, which requires a steep price from its travelers. This book tells the story of Arwa, a young widow with magical blood and nothing to lose, and the disgraced prince she must travel with.
Perfect for fans of scholarly love interests, slow-burn romances, and lush fantasy worlds, Realm of Ash is undeniably atmospheric and gorgeous. One of my favorites to date!
Stronger Than a Bronze Dragon
In exchange for her hand and an enchanted River Pearl, the viceroy offers to permanently protect Anlei's small village with a fleet of mechanical dragons. But unfortunately, things go awry when a thief steals the River Pearl for himself.
Set in a wildly imaginative world where steampunk technology and magic collide, Stronger Than a Bronze Dragon is a refreshing Chinese-inspired fantasy that cleverly subverts the traditional hero's journey.
Under the Pendulum Sun
Desperate to see her brother, Catherine Helstone makes the perilous journey to the fae realm of Arcadia, only to run into trouble with the Queen of the Fae herself.
Set in the Victorian Era and brimming with theological themes, Under the Pendulum Sun is gruesomely dark and exquisitely creepy. Read with caution.
The Wolf of Oren-yaro
Burdened by the crown that she wears, Queen Talyien leaves the relatively safety of her throne in a brave attempt to maintain peace in her kingdom. But alas, the world beyond is determined to break her.
Perfect for eager enthusiasts of character-driven fantasy, The Wolf of Oren-yaro presents a page-turning, provocative tale about a widely feared and hated queen.
RELATED: 10 Must-Read Adult Fantasy Books