It's spooky season, bookworms! 'Tis the time to go trick-or-treating, carve pumpkins into creepy jack-o-lanterns, do a horror movie marathon, and update your bookshelf with unique spine-tingling tales.
Whether you're in the mood for over-the-top gore, a good murder mystery, some supernatural horror, or a chilling tour of a haunted house, we've got you covered. So this Halloween, look beyond the latest Stephen King release, and take your pick from these terrifying and thought-provoking novellas below. (Jump-scares guaranteed!)
Helpmeet
Helpmeet is possibly my favorite (and most unsettling) horror reads of the year. Set at the turn of the 20th century, this short book narrates the tale of Louise Wilk as she takes care of Edward, her dying husband. The various stages of Edward's strange disease are described in sumptuous, grotesque detail, but in the final stages, it gets even stranger and weirder, pushing the limits of the body horror genre.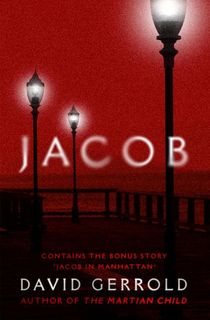 Jacob
If your Halloween evening is incomplete without some good old-fashioned vampires, give Star Trek writer David Gerrold's Jacob a try. The winner of the Lord Ruthven for the Best Vampire Novel of the Year, Jacob follows the adventures of the titular protagonist who works as a "daykeeper" for a mysterious man and slowly discovers a secret community of blood-sucking creatures. They give him the chance to prove himself, but to what end?
Honeybones
Honeybones is a gorgeously lyrical horror novella. It explores the themes of girlhood, trauma and emotional manipulation in the story of Anna, a naive girl who ends up trapped in a toxic relationship with a man called Tom and struggles to break free. As her sanity slips, the narrative attains an almost hallucinatory quality, with children's rhymes and the repetition of familiar images woven into the text. The result is a stunningly nightmarish fever dream that's perfect for readers with a fondness for poetic prose and Gothic aesthetics.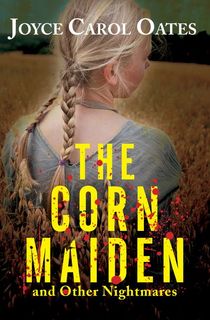 The Corn Maiden
Joyce Carol Oates is a prolific writer, and this particular collection contains her celebrated novella The Corn Maiden along with five other chilling short stories. Dexterously crafted, all the stories here delve into the dark and twisted side of humanity. For instance, in the titular tale, the eleven-year-old Marissa (who has hair the colour of corn silk) is kidnapped and locked for a sacrificial ritual by her classmate, even as the police hunt for the missing girl. Meanwhile, "Helping Hands" (original to this collection) is a melancholy tale of a widow who reaches out to a charity shop to donate her dead husband's belongings and befriends an employee.
Things Have Gotten Worse Since We Last Spoke
I got my copy of Things Have Gotten Worse Since We Last Spoke after hearing good things about it on Twitter, but nothing prepared me for the absolutely addictive and unnerving experience that it was. Told in the epistolary format with emails and text messages, the novella chronicles the slow friendship-to-a-sado-masochistic relationship between two women in the early 2000s interacting virtually. It's wild, depraved, and simply unputdownable. Perhaps, our elders were right when they warned us about befriending strangers in online chatrooms …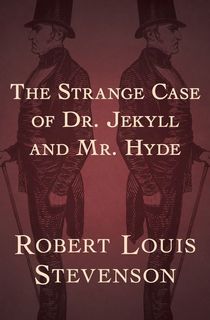 The Strange Case of Dr. Jekyll and Mr. Hyde
If you're in the mood for some classic horror, you can't go wrong with the likes of Edgar Allan Poe, Shirley Jackson and Robert Louis Stevenson. This novella by R.L. Stevenson is a childhood favorite, concerned with how good and evil can coexist in the same person. While Dr. Jekyll is sociable and well-to-do, his secret counterpart Hyde indulges in the worst vices.
The story is an exploration of Victorian social norms and how the fastidious concerns with decorum might lead to more repression and hypocrisy. But Jekyll and Hyde's conflict can also be interpreted as a battle between one's conscious and the unconscious selves, or the fear of one's demons taking control.
The Ballad of Black Tom
Victor LaValle revisits H.P. Lovecraft's Cthulhu mythos in his mesmerising fantasy horror novella, The Ballad of Black Tom. It won a Shirley Jackson award, and was nominated for several others including the Bram Stoker, Nebula, Hugo and World Fantasy awards. Set in Harlem in the 1920s, the story follows Tommy Tester, a hustler and street musician whose life changes irrevocably when he delivers an occult book to a reclusive occultist and ends up opening a door to the Great Old Ones. As Lovecraft was noted for his racism, LaValle spins Lovecraft's story on its head by poignantly retelling "The Horror at Red Hook" while also delving into police brutality, racial discrimination, and prejudice.
The Salt Grows Heavy
A dark queer fairytale, The Salt Grows Heavy by Cassandra Khaw is a haunting and disquieting read with mermaids and plague doctors. Unlike Han Christian Andersen's original dark and lovely tale, the mermaid in this story has lost her tongue because her husband cut it out and fed it to her. Now she's on the run with a stranger in a plague doctor mask and the duo reach a village where children hunt, kill and resurrect each other as part of a strange ritual. With beguiling prose, a lot of body horror, and a new twist on a familiar fable, The Salt Grows Heavy is a perfectly creepy novel for an autumn evening with a cup of pumpkin spice latte for a little warmth.
Mapping the Interior
Mapping the Interior is a quietly disturbing novella by Stephen Graham Jones, one of the best contemporary masters of horror. It probes into the grief of a 15-year-old Native American boy who has lost his father. One night, he sees a figure stepping through a doorway in his house that reminds him of his father. As the boy follows suit, he discovers that the house is larger than he knew, with more deadly secrets lying in wait. Skillfully balancing psychological horror with a coming-of-age narrative, Mapping the Interior is a disquieting and wonderful read.