There's something so fitting about gothic fantasy as we head into the cold, winter months. It's the time of year when magic feels possible and the endless possibility of fantastical adventures looms in every shadowy corner. And if you're a mood reader, you'll likely find yourself reaching for books filled with sweeping architecture, fog-laden moors, and stories that are equal parts lush and macabre. In other words: gothic fantasy.
Gothic fantasy novels are atmospheric and dangerous. They're riddled with secrets and mysteries, and have plenty of creepy twists to send shivers down your spine. Grab your favorite blanket and snuggle next to the fire, because we found eight gothic fantasy books to fill the long hours of your dark winter nights.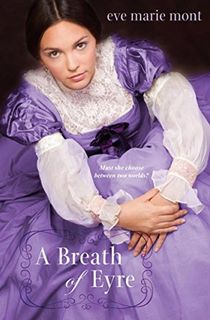 A Breath of Eyre
Emma Townsend has never felt like she belonged. At least, never outside of stories. They've always helped her feel like less of an outside at her exclusive prep school, filled the absence from her mother's death, and navigated her confusing feelings for her long-time friend Gray Newman. But her life changes when she received an old leather-bound copy of Jane Eyre. During a lightning storm, somehow Emma is transported into Jane's body and begins living her life. And things have never been better. Moving back and forth between two realities, Emma uncovers secrets in both that force her to ask: does her future belong in the pages of a book? Or in her own unwritten story?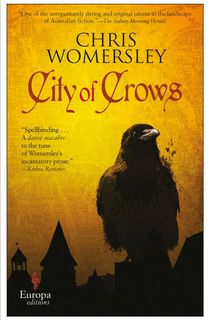 City of Crows
Charlotte Picot has already lost too much. So when the plague threatens her small village, she takes her only surviving child and flees to Lyon, France. But the journey is just as dangerous, and they're attacked. Charlotte is left for dead and her son taken. She fears he's going to sold in Paris, where the dark deeds of men run rampant. A woman who claims to be a sorceress rescues Charlotte, promising her power to summon a demon and save her son. It's true that a man appears when the sorceress said he would. But is he a demon who looks like a man? Or a man, who just might be a demon?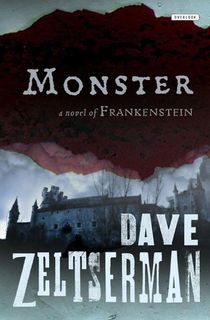 Monster
Friedrich Hoffman looks forward to nothing more than the day he marries his beloved fiancée and his life changes forever. Unfortunately, his fate takes a turn for the worse. His fiancée is murdered and he's charged with the crime. Tortured and left for dead, he wakes up in a lab, transformed into a monster by a madman. Friedrich wants nothing but revenge against his maker, but as he pursues the ambitious Victor Frankenstein, he discovers more sinister plans. Running out of time, cornered in a crumbling castle, Friedrich waits for the perfect moment to exact his revenge on the sadistic monster known as Frankenstein.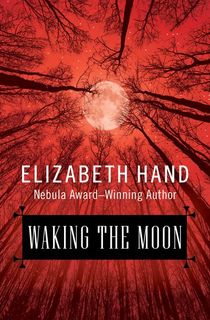 Waking the Moon
Sweeney Cassady plans on making the most of her college experience. In her first week, she befriends Oliver and Angela, two enigmatic students who seem to be destined for great things. The campus is broody and she's drawn to the shrines, towers, and stone angels. Sweeney is excited to explore all life as an adult has to offer with her new friends. But when she discovers that her fate is entwined with theirs, her life changes. Sweeney is thrown into an ancient world where myths spring to life and a war between the Goddess and a brotherhood of mages has been waging for centuries. A new battle is about to start. And Sweeney is in the center of it all.
Mexican Gothic
When Noemí Taboada received a letter from her cousin begging to be saved from her husband, she heads to High Place, a crumbling mansion in the Mexican countryside. She may be an odd choice of rescuer, far from the glamourous cocktail parties Noemí usually attends. But her tenacious will gives her the strength to stand up to her cousin's menacing husband and his strange family. But there are secrets at High Place—dark whispers that invade Noemí's dreams with realistic visions of blood and death and violence. The longer she stays, the more treacherous these visions become. As her cousin deteriorates, Noemí senses they're both running out of time. To escape the clutches of High Place, she has to unearth the secrets buried deep beneath the home in the chilling Mexican Gothic.
House of Salt & Sorrow
Annaleigh's life was once grand and filled with joy. But the laughter and joy that once rang down the halls in their manor by the sea now echoes loneliness after four of her sisters died. And she can't escape the whispers that her family is cursed by the gods. When she discovers her sisters have been sneaking away at night, escaping to dance the night away in silk slippers at glittering balls, Annaleigh can't help but think their deaths weren't an accident. As the darkness closes in, Annaleigh has to unravel the dark secrets trapping her family—before she becomes the next victim.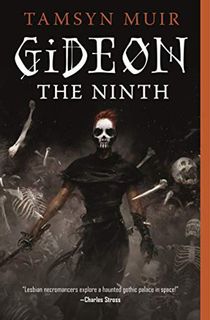 Gideon the Ninth
Brought up to be the sword for Harrowhark, Reverend Daughter of the Ninth House, Gideon has lived a life of servitude. Having enough, she packs her sword and her dirty magazines, and plans her escape. But her childhood nemesis, the Reverend Daughter herself, won't let her go that easily. Coerced into accepting one last deal, Gideon joins Harrowhark against the other Houses in a deadly trial at the Emperor's behest. If Harrowhark wins, she'll become an immortal, all-powerful servant to the Emperor. But to win, Harrowhark needs Gideon's sword. Without her, Harrowhark will fail, and the Ninth House will die. Then again, there are worst fates than death.
Beloved
Born a slave, Sethe endured horrific atrocities at the Sweet Home farm. She escaped and now lives in Ohio, but the terrible memories have driven her mad. The ghost of her baby torments her home, angry and destructive at dying nameless, with only the word 'Beloved' inscribed on the tombstone. Sethe fights to keep the past in the past, but that becomes impossible when a teenage girl calling herself Beloved arrives on Sethe's doorstep. The secrets Sethe tried so desperately to bury, come rushing up, relentless and determined to be exposed.