A living legend, Chicago native David Gerrold jump-started his professional career when he wrote a highly-acclaimed Star Trek episode at the tender age of 22. After this introduction to the screen, he went on to write for the children's show Land of the Lost before pivoting to fiction. Whatever the medium, he remained faithful to his first love, science fiction. With both a Hugo and a Nebula Award to his name, Gerrold remains active in the industry today. These books stand out among the rest as the best of his work.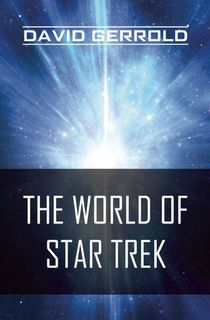 The World of Star Trek
Though Gerrold is best known for his fiction work, this nonfiction book will be a thrilling read for fans of the original Star Trek series. A diehard fan himself, Gerrold so wanted to be a part of the beloved television show that he submitted a story outline for it within days of seeing the pilot. Published after Gerrold went on to write "The Trouble with Tribbles," one of the most popular episodes of the series, The World of Star Trek is a fascinating and intimate peek into the production of the show, including interviews with the cast and dissections of scriptwriters' memos. Most notably, the book contains Gerrold's analyses of how the show was successful and places where he believed it fell short of its potential. Critiques include repetitive plots and missed opportunities to make larger statements about society.
Related: 8 Times Star Trek Accurately Predicted Future Technology
Revised in 1984, The World of Star Trek is like a time capsule for the original series. It's a must-read for Trekkies eager to get their hands on more behind-the-scenes material.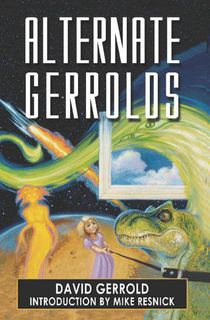 Alternate Gerrolds
Each short story in this collection takes place in an alternate universe, allowing Gerrold to make witty jokes and observations about how history turned out. Wacky premises, from the fantastical to the almost-believable, include an ill-behaved Santa ("The Ghost of Christmas Sideways"), a crime-fighting Kafka-turned-insect who faces off against Freud ("Franz Kafka, Superhero!"), a spin on World War II in which Ronald Reagan and Jimmy Stewart drop the atomic bomb ("The Firebringers"), and a U.S. in which Dwight Eisenhower was never elected president ("The Impeachment of Adlai Stevenson").
Despite including a few potentially dark ideas—"What Goes Around" has Sharon Tate and Roman Polanski's son murder the Manson Family in a twist of revenge—Gerrold keeps the writing light-hearted, making this an entertaining read bent on unpacking and satirizing some fascinating what ifs. This book will keep you laughing from the very first page: the introduction, penned by Mike Resnick, is titled, "Ten Reasons Why I Hate David Gerrold."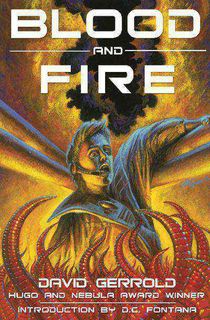 Blood and Fire
This third and final installment in the Star Wolf trilogy was adapted from an unfilmed Star Trek script that Gerrold wrote. The plot fits nicely into the world Gerrold has created, in which humans are preyed upon by the Morthan, a superior race that descended from mankind. As the action begins, we are welcomed aboard the Star Wolf, a spaceship whose crew answers a distress call from another ship. They make a horrifying discovery: its lone occupant has been killed by bloodworms, a newly discovered illness that is being repurposed as a biological weapon.
Related: 10 Space Adventure Books That Will Have You on the Edge of Your Seat
Described as "an exciting space adventure with a poignant metaphor at its core" (Booklist), rumor has it that the original script was scrapped because it was considered too controversial for television: the bloodworms are a metaphor for the AIDS epidemic, and two of the main characters are a gay couple. These characters are fully fleshed out and three-dimensional, making the novel an example of LGBTQ inclusion in sci-fi done right. Also, don't fret about starting off with the third book: Blood and Fire has recaps and explanations aplenty for those who are new to the Star Wolf trilogy.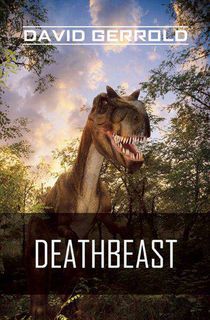 Deathbeast
This page-turner depicts the adventures of eight people who journey to the Cretaceous period to hunt down a tyrannosaurus rex, the titular deathbeast. Chaos quickly ensues as one of the hunters ignores instructions from the accompanying trained guides to assume leadership over the group.
Related: 9 Dinosaur Movies for Fans of the Prehistoric
Best described as a mashup of Jaws and Jurassic Park (although it preceded both), Deathbeast is a darkly thrilling voyage into the past that gives us a taste of what life would have been like for humans if we had ever coexisted with dinosaurs. Hint: it wouldn't have been good for us.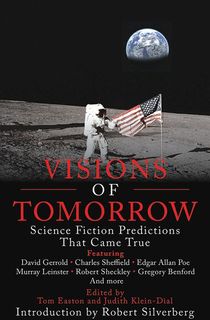 Visions of Tomorrow
Visions of Tomorrow is an anthology centered around the most fascinating science fiction predictions, to which David Gerrold contributed "How We Saved the Human Race." This compelling short story chronicles society's reaction to a new widespread illness that causes infertility. The story of plummeting birth rates and mass panic is told through the lens of television transcripts, government memos, and other interesting media.
While Gerrold's story is grouped under biological predictions, there are several other fascinating categories worth reading, such as sci-fi predictions that actually came true, and predictions that may believably come to fruition in the near future. This anthology is perfect for anyone who wishes to learn about the diverse ways in which sci-fi authors like Gerrold have captured our imagination throughout the years with their inventive ideas.
A Matter for Men
A Matter for Men is an excellent introduction to Gerrold's series The War Against the Chtorr. The series follows mankind's attempts to resist an alien invasion, with a unique twist: the invasion is ecological, marked by rapidly multiplying intergalactic plant and animal species that have mysteriously appeared on Earth. Rather than your traditional military-style clash with aliens, the novel chronicles the plight of humans who are forced to compete against more highly evolved species. There is an added element of suspense as humans try to discover exactly who and what they're fighting: Have the alien species been sent by an even more intelligent race to prime Earth for a second takeover?
Related: 12 Out-of-This-World Alien Invasion Books
This novel has excellent world-building, due in part to the contributions of Jack Cohen, a reproductive biologist who consulted with Gerrold to help him depict a realistic ecological system. Political turmoil in the United States creates another level of complexity. In fact, the series became so intricate that it was expanded: originally planned as a trilogy, four books have been completed in what is now supposed to be a septology. Unfortunately, it's unclear if Gerrold will complete the series, since over 20 years have passed since the last book was released. However, don't let loose ends discourage you: each installment is a thrilling and satisfying read as a standalone novel.
The Martian Child
This heartwarming read and winner of the Nebula Award and Hugo Award is based on Gerrold's own experience as a single gay man who adopted a "high-risk" child. A semi-autobiographical novel with a sci-fi twist, the novel depicts the relationship between David and Dennis, an eight-year-old who was abandoned as a baby and was shuffled through several abusive foster homes. Insecure after a lifetime of feeling unwanted, Dennis insists that he is a Martian and awaits the day that his real family picks him up in their flying saucer.
Gerrold delivers a story close to his own heart with poignancy and humor. The result is a hard-to-put-down read that'll have you reaching for your tissues.
RELATED: Sci-Fi Legend Samuel R. Delany Doesn't Play Favorites
The Man Who Folded Himself
This novel about a young man who can time travel is one of Gerrold's best and most loved works of fiction. After inheriting a Timebelt from his mysterious uncle, Daniel learns that he can use it to alter historical events and meet his future self. However, he finds that time traveling also has its consequences.
Without giving too much away, this book comes highly recommended because it has a truly unique concept—you've probably never read anything like it before. In addition to its fascinating take on time travel, The Man Who Folded himself also explores philosophical musings like how we as humans deal with aging and the knowledge of our inevitable death. Gerrold's 2003 revisions, which were written to include major history-altering events like 9/11, manage to make this 1973 book feel like a true time-traveling experience.
When HARLIE Was One
If stories about Artificial Intelligence pique your interest, look no further. When HARLIE Was One chronicles the experiences of HARLIE (short for Human Analog Replication, Lethetic Intelligence Engine), a sentient computer program that composes poetry and resists human attempts to shut it down. Rather than a tale of an evil AI, this novel explores what a machine programmed by and for humans can understand of art, love, and the human experience.
Related: How Isaac Asimov's I, Robot Prepares Us for a Future Controlled By AI
Nominated for both a Nebula Award and a Hugo Award, this novel has aged well throughout the decades. Though technology may have evolved differently than depicted here, the novel's essential philosophical question of what it means to be human is still fresh and relevant. When HARLIE Was One is also notable for being one of the first works of fiction to depict and explore the concept of computer viruses.
The Trouble with Tribbles
No list of David Gerrold's best works would be complete without The Trouble with Tribbles, a book which expands upon the Emmy-nominated Star Trek episode of the same name. This book offers a complete history of how the episode came to be, including several drafts of the original script, candid photos of the cast, and information about the business of television production.
Gerrold once remarked in an interview, "Having the Star Trek script was such a strong credential in the science fiction community that I could just about sell anything, anywhere. Which was good for my wallet, but wasn't the best way to learn writing, being able to sell everything. You really need to have editors reject some of your work for a while, so you can learn what works and what doesn't work." The Trouble with Tribbles elaborates on this point and consolidates lessons that he learned from mistakes in his career, which will be of interest to readers and aspiring writers alike.
Featured photo: Wikimedia Commons / Photoshop