Set the mood for the mysterious and the macabre this spooky season with these delicious Halloween books! From stories that take place during All Hallows' Eve, to horror tales to get you in the morbid mood, this spine-tingling list has something for everyone.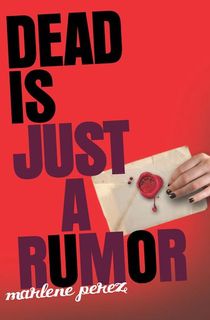 Dead Is Just a Rumor
If you love paranormal romance with some high school drama and general spookiness, check out Marlene Perez's Dead is Just a Rumor.
As Halloween draws closer, mysterious things are afoot in the town of Nightshade, but psychic teenager Daisy already has a lot to worry about. Her dad doesn't approve of her boyfriend, the people of Nightshade are being blackmailed, and she has cooking classes with a celebrity chef.
But of course, everyone—including the chef—is hiding a dark secret….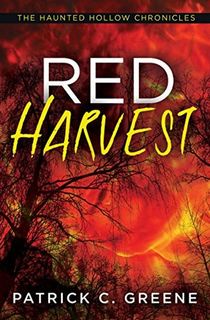 Red Harvest
The first book in the Haunted Hollow Chronicles, Red Harvest details the curious happenings in Ember Hollow as it prepares for Halloween. A blend of the supernatural and gory horror, Red Harvest is a short and thrilling slasher novel.
Mexican Gothic
Silvia Moreno Garcia's Mexican Gothic is one of the best recent contributions to the Gothic horror genre, and is in dialogue with classic titles like Rebecca and Jane Eyre.
The book begins with the young socialite Noemi Taboda visiting her cousin Catalina at an isolated manor. In fact, she's there to investigate the claims that Catalina's English husband is trying to poison her.
But in a "Bluebeard"-like twist, what Noemi discovers is far more shocking and has greater consequences….
Through the Woods
Through the Woods is a lavishly illustrated graphic novel, filled with five spooky tales that are sure to send shivers down your spine. It's a perfect read for fans of folk horror.
Fire and Hemlock
Published in 1984, Fire and Hemlock is an underrated gem of a YA urban fantasy novel.
A week or so away from Halloween, the protagonist Polly discovers she has two sets of memories—one in which she has a normal life, and another filled with magical and inexplicable encounters, in which she is friends with a cellist called Tom Lyn.
A retelling of the 'Thomas the Rhymer' and 'Tam Lin' folktales and layered with allusions to T.S. Eliot's poem Four Quartets, Fire and Hemlock is a complex novel with a mystifying ending, told so elegantly and lucidly that it's sure to linger in your mind for a long while.
Pet Sematary
Of course, no October reading list is complete without a Stephen King title. Pet Sematary starts off slow, with the Creed family moving to a new house in Maine near a path that leads to a 'pet cemetery.'
Children often have their first encounter with death and the impermanence of life when they have to bury pets in the backyard. King tackles this grief in a psychologically gripping and terrifying way, in a popular novel that isn't for the faint of heart.
The Halloween Tree
In this classic novel by Ray Bradbury, eight young trick-or-treaters follow an otherworldly guide as they travel across space and time to try and save the life of their dying friend Pipkin.
The Graveyard Book
This beloved children's novel by Neil Gaiman can be a good antidote to some of the more terrifying titles on this list. It follows the escapades of 'Nobody Owens', a child who is raised by ghosts.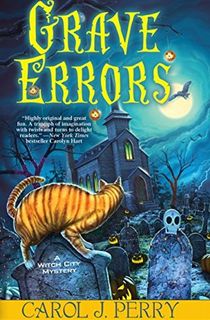 Grave Errors
Another Halloween-themed book set in Salem, the cleverly titled Grave Errors tells the story of Lee and her detective boyfriend as they solve a missing person case.
Along with the typical Halloween vibes, there's also the traditional Mexican 'Dia de Los Muertos' festivities going on, which further adds to the novel's delectable spooky charm.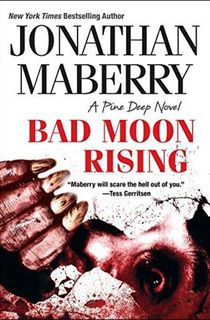 Bad Moon Rising
The thrilling conclusion to Maberry's Pine Deep trilogy, Bad Moon Rising tells the story of a terrible prophecy coming true: on Halloween night, the dead will walk the earth.

If you're a fan of horror stories set in a small town, packed with lots of action and small details, don't miss out on this book.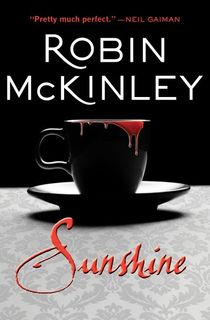 Sunshine
From the publication of Dracula in 1897 to Anne Rice's Vampire Chronicles and endless books inspired by Twilight, the vampire genre has arguably reached its limit.
But if you're in the mood for a vampire romance novel that's slightly unconventional, take a chance on Sunshine by Robin McKinley. Sunshine is a young woman who works at the family coffeehouse and bakes the best cinnamon rolls. But after being kidnapped by a gang of vampires, her mundane life turns topsy-turvy.
With gorgeous worldbuilding and lush prose, Sunshine is a striking vampire novel.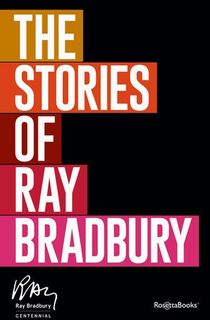 The Stories of Ray Bradbury
One can never go wrong with a classic from the author of The Halloween Tree! The Stories of Ray Bradbury collects 100 of his tales, including classics such as "The Scythe" and "All Summer in a Day." Plus, the tales were all selected by the author himself!
Whether you're a long-time Bradbury connoisseur or someone who's eager to start reading his work, this anthology deserves a space on your bookshelf.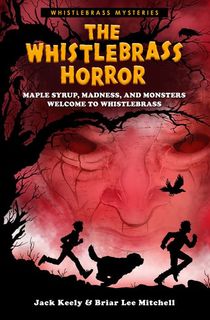 The Whistlebrass Horror
Casey's little sister disappears soon after he moves to the haunted town of Whistlebrass, Vermont. To find her, he has to decipher the journal of a murdered person, and unlock the mysteries of an ancient stone formation.
A fun mystery for middle grade readers, The Whistlebrass Horror is filled with enough twists and turns to keep you entertained.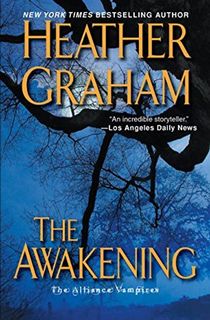 The Awakening
Megan and her husband Finn have planned a series of concerts, but something sinister is brewing in the neighborhood. The Awakening is a story of music and magic, set in the town of Salem, Massachusetts during All Hallow's Eve.
The Book Eaters
We've heard plenty of vampire stories. But what about an alien race of immortals that consumes books (and at times, human minds) to survive?
Sunyi Dean's debut novel is an exciting and unique read that deftly tackles motherhood, generational trauma, and familial abuse, while questioning who the real monsters in society are.
Once and Future Witches
Those who've read the Ten Thousand Doors of January are already familiar with Alix E. Harrow's lush and evocative prose, which instantly transports the reader to another world.
In The Once and Future Witches she recreates the same magic, telling the story of a family of witches. A vivid and mesmerizing tale, this novel will particularly appeal to lovers of historical fantasy.
Book of Night
After wowing YA audiences with her Folk of Air trilogy, Holly Black made her adult debut with Book of Night.
It is a dazzling urban fantasy novel set in a world where shadows can be twisted and manipulated for nefarious ends. In fact, a whole black market has sprung up devoted entirely to shadow magic.
The protagonist Charlie Hall is a small-time thief who has made a mess of things—and now they're getting even messier.
White Is for Witching
For those looking for something unique, Helen Oyeyemi's White Is for Witching might be worth your time.
Surreal, dreamlike, and somewhat disorienting, it delves into the mind and heart of a grieving family, and is a meditation on the enduring power of myth, magic, and memory.
The Devourers
The Devourers by Indra Das is an original and atmospheric take on werewolves and Indian mythology.
Alok, a young college professor, meets a strange figure determined to have his story told. The man entrusts Alok with the task of translating some notebooks and other documents. Soon enough, Alok is caught up in a fascinating story that spans Mughal India and beyond.
Somewhat reminiscent of Anne Rice's Interview with the Vampire, this is an enthralling novel that touches upon gender roles, queerness, violence, and beauty.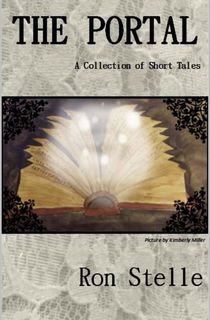 The Portal
The Portal is an intriguing story collection by Ron Stelle that takes the reader from one magical realm to another.
Filled with haunted houses, Halloween monsters, and more tricks and treats, these short tales playfully straddle the boundaries between horror and the supernatural.
This post is sponsored by Open Road Media. Thank you for supporting our partners, who make it possible for The Portalist to celebrate the sci-fi and fantasy stories you love.