What is cosmic horror? As a writer whose own work is often at least adjacent to the subgenre, it's a question I've been asked in columns and podcasts and panel discussions more times than I can count. Sadly the answer, all too often, ends up sounding a lot like that old chestnut about pornography, that we "know it when we see it."
American writer H.P. Lovecraft, in one of his copious personal correspondences, summed it up as follows: "Now all my tales are based on the fundamental premise that common human laws and interests and emotions have no validity or significance in the vast cosmos-at-large." So, basically: Universe big; humans small.
While he is often considered the godfather of cosmic horror, Lovecraft was far from the first person to practice the subgenre, a fact that he (frequently) attested to during his own lifetime. In fact, his nonfiction opus Supernatural Horror in Literature is a catalog of other writers who, in Lovecraft's estimation, were doing fine work in the field before he came along.
Nor did the tradition end when Lovecraft died. Plenty of other talents have carried cosmic horror into ever newer horizons, even as scientific reasoning—which forms much of the backbone of Lovecraft's cosmicism—has advanced far beyond anything he was ever exposed to.
Social justice, too, has advanced enough to cause readers to recognize Lovecraft's own racism and xenophobia.
From the nihilistic absurdity of Thomas Ligotti to the heavily science-fictional chills of Jeff VanderMeer's Annihilation, the cosmic horror of today continues to tell tales of a vast, indifferent, and even carnivorous cosmos, through new lenses and fresh new perspectives.
Here are a few of the best cosmic horror books from exciting writers new and old—both those who were writing before Lovecraft appeared on the scene, and those who have come after.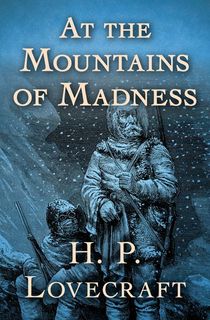 At the Mountains of Madness
Sure, I just spent several paragraphs arguing that Lovecraft is far from the alpha and omega of cosmic horror. But this wouldn't be much of a cosmic horror primer if we didn't include at least one Lovecraft book.
When it comes to classics of cosmic horror, they don't come a lot more classic, or a lot more cosmic, than this timeless tale of arctic exploration and new vistas of human experience. It's equal parts a love letter to scientific exploration, and a horrified warning of the dangers inherent therein.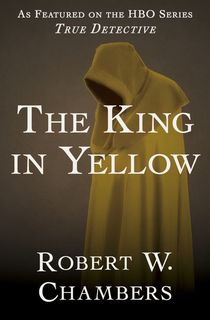 The King in Yellow
One of the things that makes Lovecraft's work stand out in a crowded literary field is that—decades before the Marvel Cinematic Universe or Stephen King's fictional version of a haunted Maine—his tales all occupy a shared universe, linked together by the names of beings, books, places, and people. Lovecraft wasn't the first to do this, however.
In fact, when Lovecraft was only five years old, Robert W. Chambers published The King in Yellow, a collection of tales linked together by the eponymous play and the similarly-named entity at its heart.
The stories not only found their way into Lovecraft's own Mythos, but that of plenty of other writers and artists over the years, including the creators of the HBO series, True Detective.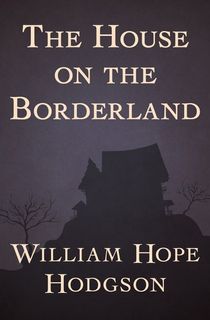 The House on the Borderland
British author William Hope Hodgson wrote across a wide variety of genres, and many of his best stories deal with the sea. However, perhaps his best-known and most cosmic work is this 1908 novel.
It tells of two men on a fishing trip who find a journal in an old ruin which, in turn, tells the story of a recluse who lives alone with his sister and dog in the titular house, which has a sinister reputation and which seems to abut some sort of interdimensional nexus.
Malpertuis
Often called the "Belgian Poe," Jean Ray's many, many, many stories and books (under an equally bewildering array of pseudonyms) were often pivotal in the European tradition of the fantastique in literature.
But his tales of gothic, supernatural, and cosmic horror have been vanishingly hard to come by in English for some time, until the recent series of books from translator Scott Nicolay and Wakefield Press, which have begun to release many of the author's tales in translation for the first time.
Latest is the novel-length Malpertuis—which has previously been available in English, and was even adapted into a 1971 film featuring Orson Welles—a rare gem of gothic cosmicism begging to be rediscovered by a contemporary audience.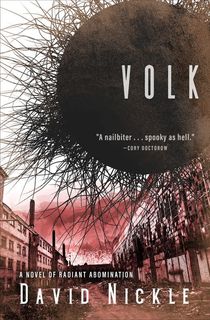 Volk
That's enough dusty old cosmic horror, though.
I said up above that plenty of contemporary authors have brought this tradition into the modern day, and this 2017 novel from David Nickle is an excellent example.
Subtitled "A Novel of Radiant Abomination" and set during World War II, this sequel to Nickle's Eutopia has been called "a critical and sharp demolition of Lovecraft's own romanticization of eugenics" as well as "spooky as hell" by author Cory Doctorow.
Cthulhu's Daughters
Originally released as She Walks in Shadows, under which title it won a World Fantasy Award, this anthology of all-new fiction by women authors tackles Lovecraft's complicated legacy and carries Lovecraftian cosmic horror into the modern day.
It features tales by some of the leading voices in contemporary weird and cosmic horror including Molly Tanzer, Wendy N. Wagner, Selena Chambers, Nadia Bulkin, Gemma Files, Premee Mohamed, Angela Slatter, and many others!
The Fisherman
This modern-day epic of cosmic horror won a Bram Stoker award. The book is an absolute jaw-dropper, mashing together a wide array of literary elements and styles into a novel that feels at once timeless, classic, and modern.
The cosmic vistas are as unforgettable as anything that has delved into the borderlands (not to put too fine a point on it) of human experience since Hodgson's House on the Borderland.
(Full disclosure, Word Horde—who published this volume—also published several of my collections, but I don't get any kind of kickbacks or anything for recommending this. I just love John Langan's work.)
The Secret of Ventriloquism
Up above, I mentioned Thomas Ligotti, some of whose best-known works of cosmic nihilism have recently been released under the Penguin Classics imprint. For something in the Ligottian vein from a newer but equally exciting voice, check out Jon Padgett's debut collection.
Padgett was not only in charge of the Thomas Ligotti fan site for many years, making him something of an expert in this brand of intoxicating cosmic horror, but he's also a lapsed ventriloquist, so you just know he's got some creepy stuff up his sleeve.
Annihilation
Fans of the cosmic horror film genre might be familiar with the critically acclaimed film adaptation starring Natalie Portman and Oscar Isaac, but the book is even better. Winner of the 2014 Nebula Award for Best Novel, Annihilation tells the story of Area X, which has been cut off from the rest of civilization. Every expedition into Area X has ended with wildly different ends. The first group to return spoke of an Edenic landscape, but many of the groups who followed died along the way.
The group readers see in Annihilation, which is the first volume of Jeff VanderMeer's Southern Reach trilogy, is the 12th expedition. The group is made up of four women tasked with mapping and observing Area X. They know to be on their guard, but nothing could have prepared them for the discoveries they make (and the surprises that follow them into Area X).
The Immaculate Void
Even the gods have reason to fear in Brian Hodge's The Immaculate Void. Told in dueling points of view and timelines, the story follows Daphne and her brother Tanner. Due to Daphne's childhood trauma, she's a pro at running away and disappearing. Tanner has plenty of practice at catching her, but this time, something's different. This time, it's not just about what (or who) is missing, it's about what terrifying presence has decided to make its presence felt at last.
Perhaps the real horror story involved with The Immaculate Void, however, is in trying to find a copy to read. On his blog, Hodge says that difficulties with his publisher have led to the book's scarcity. You probably can't just go into a bookstore and find a copy. Currently, the best means of procuring the work are by trying the audiobook (link above) or by contacting the author directly.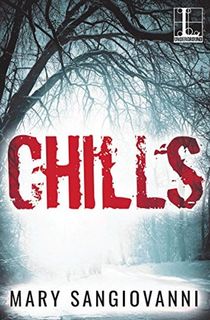 Chills
Look, sometimes cosmic horror can get a little … esoteric. Every now and then you just want a nice, quiet story about a bunch of ritual murders in a small Connecticut town caught in the grips of a snowstorm, as cultists attempt to call up unspeakable things beyond human understanding. It's okay. We've all been there.
Fortunately, Mary SanGiovanni, whose work F. Paul Wilson has called "a feast of both visceral and existential horror," has us all covered with this police procedural meets occult crime tale.
It takes advantage of the snowbound isolation, paranoia, and claustrophobia that was used to such beautiful effect in John Carpenter's The Thing.
The Gone World
Here's what The New Yorker's review had to say about The Gone World by Tom Sweterlitsch: "I like to be freaked out and mystified simultaneously. The Gone World, a gory time-travel thriller, does both in surprising ways....Inception meets True Detective, but it also contains elements of Solaris, Interstellar, Twin Peaks, Minority Report, and even Stargate. To all this, it adds some innovative time-travel shenanigans."
While those are some amazing comparisons for any book, bestselling author Blake Crouch's praise of The Gone World is even more impressive. "I promise you have never read a story like this."
The novel follows Shannon Moss, who is part of a clandestine division of the Naval Criminal Investigative Service. When a Navy SEAL's family goes missing in western Pennsylvania, Moss is assigned to investigate the crime. Things only get weirder when she discovers that the missing SEAL was an astronaut whose ship is assumed to be lost in Deep Time. The novel plays with both epic scale and intimate, human moments in a way that can be unusual (and powerful) for cosmic horror.
Uzumaki
Lots of incredible cosmic horror has been finding its way into sequential art in the last few decades, and no list of contemporary cosmic horror would be complete without the work of Japanese manga creator Junji Ito.
Possibly his magnum opus—and in many ways his most cosmic tale to date—is this bizarre and haunting tale of a small town that becomes slowly obsessed with the shape of the spiral, a shape that seems to bend not only the minds of the townspeople, but the fabric of reality itself.
This post is sponsored by Open Road Media. Thank you for supporting our partners, who make it possible for The Portalist to celebrate the sci-fi and fantasy stories you love.