Now that we're fast approaching the release of Star Wars: The Last Jedi, we have space opera heroines on the brain. General Leia Organa comes to mind, of course—as does Force prodigy Rey—but what about all the other butt-kicking females out there?
As devoted sci-fi readers, we decided to turn to our bookshelves for more lady-centric space operas. Whether they're heavy-drinking assassins with a strict code of honor or a coming-of-age adventurer trying to fulfill her destiny, the women below can hold their own in galaxies far, far away.
An Unkindness of Ghosts
Though HSS Matilda promises its riders access to the Promised Land, it's governed by a cruel fascist regime—one divided by class, race, and, gender. In a literal manifestation of the social hierarchy, the poorest passengers live on the lowest decks. Among them is young Aster, a so-called "freak" and "monster," who begins to uncover startling connections between Matilda's captain and her mother's death. Fueled by vengeance and with dreams of overthrowing her oppressors, Aster stages a rebellion that will take every ounce of courage she has. Judging from this stunning debut, which has echoes of Octavia Butler and Ursula K. Le Guin, author Rivers Solomon is definitely one to watch.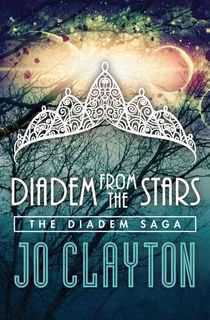 Diadem from the Stars
C.J. Cherryh fanatics, meet Jo Clayton's Aleytys—an outcasted "sky wanderer" of the planet Jaydugar. Shunned by society and haunted by her absentee mother, Aleytys must play her own hero when her home planet careens toward catastrophe. With no choice but to flee, she will travel to the farthest reaches of space, where an alien technology will take her from longtime loner to the galaxy's most wanted woman.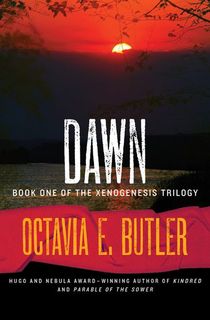 Dawn
For kickass sci-fi heroines, you can never go wrong with the woman behind Parable of the Sower and Kindred. In Dawn, the first book in the Xenogenesis Trilogy, Octavia Butler introduces us to the widowed and fearless Lilith. Kept unconscious since the nuclear holocaust, she reawakens centuries later on board a spacecraft. Lilith's rescuers—the alien Oankali—need help rebuilding the shattered Earth, and she's been chosen to serve as a mediator with the remaining human population. But as the nature of the Oankali's plan reveals itself, Lilith will be torn between preserving the last shreds of humanity and aiding the aliens who saved her.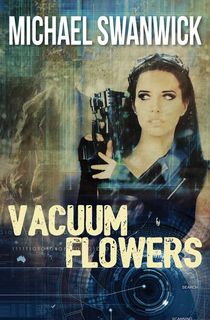 Vacuum Flowers
As a "persona buma tester," Eucrasia Walsh is a host for corporate-owned, artificial personalities. High-tech criminal Elizabeth Mudlark is one such persona—and to gain her freedom, she strips Eucrasia of her original identity. Now one melded being, Eucrasia-slash-Elizabeth embarks on an interstellar journey that plunges them into the war between hive-mind supporters and humans clinging to their individuality.
Trading in Danger
Kylara Vatta has always been the black sheep of her family. She's not only the sole daughter, but she's also forsworn the Vatta's interstellar company for a military career. When her school antics destroy her reputation, she jumps at the opportunity for redemption: undertaking the family mantle to command one of their transport ships. Though the job is straightforward, Ky's desire to assert her own worth—independent of the Vatta name—soon derails the mission. Can Ky, a brash 21-year-old and an inexperienced captain, save her crew from a burgeoning space war?
Embassytown
The extraterrestrial Ariekei inhabit most of a distant planet, though the human settlement, Embassytown, also thrives there. Their shared society is ruled by a peculiar dialect, which can only be translated by the collaboration of two "Ambassadors"—humans who, through specific breeding, have joint minds. After years of deep-space exploration, Avice returns to Embassytown, still haunted by her powerful connection with the Language.
When tensions arise between the human colonists and the native aliens, can she use it to prevent the planet's doom? If you loved linguistics-themed sci-fi (think Ted Chiang's The Story of Your Life and its film adaptation, Arrival), then pick this one up.
Shards of Honor
A planetary expedition goes haywire when its leader, Commander Cordelia Naismith, is abandoned by her space shuttle. Her crew, she eventually learns, was attacked by the militaristic Barrayarans, and it isn't long before she stumbles across one of the perpetrators. But though he hails from Barraryan, Aral Vorkosigan was betrayed by his men and, like Cordelia, left for dead. As the reluctant partners try to find their way home, they wind up at the center of a brutal war—and in the throes of an unexpected romance. Shards of Honor is one of many books starring Cordelia and Aral, whose "emotional depth...[raises] their story beyond cliché" (Locus).
On Basilisk Station
David Weber's heroine is a cult favorite in the space opera world, and this novel marks her first adventure in his 13-book series. We're introduced to Honor Harrington, captain of the Manticoran Navy, when a jealous superior banishes her to the lowly Basilisk Station. As it turns out, her new post is actually a hotbed of criminal activity—and what was meant as a career-ending assignment becomes an opportunity for some serious galactic butt-kicking. Manticore's rival, the power-hungry Republic of Heaven, is planning an invasion, and it's up to Honor to stop it. The unfashionable Basilisk may have few resources on hand, but with her cunning (not to mention her alien cat), Honor can defeat her enemies one badass plan at a time...
God's War
War has always raged between Chenja and Nasheen, two Islamic nations on the far-future planet of Umaya. Young men are sent to the frontlines, while hired female assassins—called "bel dames"—are charged with killing deserters. After serving time for her black market dealings, a disgraced "bel dame" can return to the government's good graces if she tracks down a missing alien scientist. With a rag tag group of killers in tow—including a bug magician named Rhys—the whisky-swigging, sex-positive heroine sets out to quash the alien-human conflict.
This post is sponsored by Ingram Content Group, who proudly brings engaging content to a worldwide audience. Thank you for supporting our partners, who make it possible for The Portalist to continue publishing the stellar stories you love.
Featured Image: Cover of "An Unkindness of Ghosts" by Rivers Solomon