For years, female writers have adopted male pseudonyms to get more eyes on their work. Nowhere is the trend more prevalent than in the science fiction and fantasy world, a genre largely dominated by men. A fake male identity tends to resonate more with the thousands of male book-buyers—and thus improve sales; because how could a woman write good science fiction? (Insert eye roll.) And while things have certainly changed since an author named Alice became "Andre," there is still progress to be made before the genders are truly equalized in the science fiction and fantasy community.
The following female authors tackle gender issues in their books, use male (or androgynous) pen names, or both. Some left their mark back in the mid-20th century, while others are the science fiction and fantasy giants of today. Regardless of time or place, their work has helped to smash stereotypes and bring the female perspective to the genre—and we couldn't be more grateful.
Alice Mary Norton
Pen Name: Andre Norton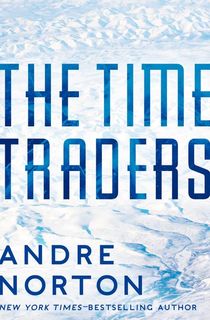 The Time Traders
Norton's science fiction revolved around the adventures of misfits and outsiders—a fitting theme, given she was a woman in a male-dominated world. Born Alice Mary Norton, she adopted the pseudo "Andre Norton" as a sales tactic recommended by her publisher: "There were about five women writing fantasy," Norton told Associated Press in 1999. "We had no choice."
But for a genre largely written by and for men, Norton's work—which includes the futuristic Cold War-esque saga, The Time Traders—inspired a lot of female converts. She became the first female recipient of the Grand Master title and even has a SFWA award named in her honor.
RELATED: Remembering the Late Andre Norton
Alice Sheldon
Pen Name: James Tiptree, Jr.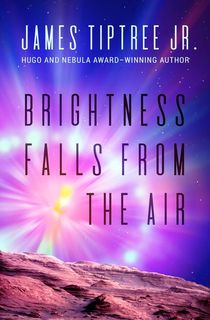 Brightness Falls from the Air
By refusing all public appearances, Alice Bradley Sheldon was simply known as "James Tiptree" throughout her entire writing career. Only after her mother's death—and an obituary that referred to one surviving daughter, "Alice Sheldon"—did her secret finally come out.
The revelation was a shock to her peers, though she assured her pal Ursula K. Le Guin in a 1974 letter that "there was no calculation or intent to deceive." Of her hundreds of stories, Brightness Falls from the Air is one of only two novels. It's the science fiction version of an Agatha Christie mystery, as mayhem arises after sixteen humans gather to watch a nova from their isolated planet.
RELATED: 7 Amazing Pieces of Fan Mail from Sci-Fi and Fantasy Authors
Patricia Murphy
Pen Name: Pat Murphy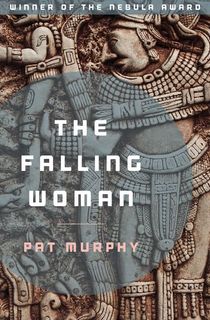 The Falling Woman
Patricia "Pat" Murphy opted for a more ambiguous pen name. She's an admirer of Tiptree, whom she believes broke through significant barriers for women in science fiction. Her novel The Falling Woman won a Nebula Award in 1988, and like much of her work, tackled gender roles.
It follows Elizabeth Butler, a psychic archaeologist who explores the Mayan civilization's collapse by communing with its dead male and female citizens.
RELATED: Impactful Female Science Fiction and Fantasy Authors You Need to Read
Megan Lindholm
Pen Name: Robin Hobb
Assassin's Fate
Robin Hobb is one of the biggest names in fantasy—but that wasn't always the case. She began as Megan Lindholm before becoming her more famous alter ego to write The Farseer Trilogy.
The switch was inspired by several factors. For one, Farseer was a drastic departure from her Megan Lindholm books, and "Robin" was androgynous enough to better evoke the series' male POV. In a brilliant sales strategy, she also knew an "H" last name would put her work at eye-level on bookstore shelves.
Assassin's Fate is her latest installment in the Fitz and the Fool trilogy, which continues the adventures of a grown-up Prince Fitz, the telepathic assassin from Farseer.
RELATED: 28 Must-Read Fantasy Book Series
Carolyn Janice Cherry
Pen Name: C.J. Cherryh
Downbelow Station
Back in 1976, an editor told an unknown writer that her name was more romance novelist than science fiction author. That writer was Carolyn Cherry, though she would be C.J. Cherryh by the end of that meeting. While it was a ploy to sell more books, it also points to the public's sexist perspectives of romance—a genre still frequently dismissed today.
Decades later, Cherryh remains one of the most beloved science fiction and fantasy authors and has more than 60 books to her pseudonym. Her Hugo Award-winning Downbelow Station is a must-read for any science fiction fan: a vast universe, an interstellar war, and edge-of-your-seat action.
Margaret St. Clair
Pen Name: Idris Seabright
Sign of the Labrys
Margaret St. Clair was a prolific writer during the mid-20th century, and her works subverted the era's most popular SF/F tropes. After dabbling in pulp magazines, she moved to The Magazine of Fantasy and Science Fiction where she was published under the name "Idris Seabright."
Short stories were her preferred format, though she eventually penned the Wiccan-heavy Sign of the Labrys, whose first edition boasted "Women Are Writing Science-Fiction!" on its back cover. The novel's protagonist, Sam Sewell, must go underground to learn the secrets of witchcraft and find a wanted woman.
Christina Lynch and Meg Howrey
Pen Name: Magnus Flyte
City of Dark Magic
Magnus Flyte is the nom de plume of not one but two women. Christina Lynch and Meg Howrey wrote their first novel, City of Dark Magic, together under the Flyte banner in 2012. Their reasoning—to better reach both male and female readers—is proof that we haven't completely banished gender stereotypes from the genre.
The book tells the story of Sarah Weston, a music student in Prague who investigates her mentor's sudden death. Magic, mystery, Beethoven (and tantric sex?!) all come together to create a suspenseful fantasy novel for boys and girls.
Pamela Lyndon Travers
Pen Name: P.L. Travers
Mary Poppins
The Mary Poppins author went through two names before finally arriving at one she liked best. Born Helen Lyndon Goff, she dubbed herself "Pamela Lyndon Travers" as a young girl (for aesthetic reasons), then P.L. Travers (for book sales). What we know of her is mostly conjecture: she disliked children, disliked the Mary Poppins film more, and was generally a total grouch.
But whether or not these rumors are true, one thing is for sure: her tales of the flying magical nanny still resonate with readers around the globe. The original film even got a sequel in 2018, with Emily Blunt stepping into Julie Andrew's shoes.
Anne Rice
Pen Name: A.N. Roquelaure
The Claiming of Sleeping Beauty
Another follower of the initials-only trend, Anne Rice wrote the Sleeping Beauty Trilogy as A.N. Roquelaure. Her motivations are unclear, but it likely had to do with the series' taboo subject matter— BDSM, long before E.L. James brought whips and chains to the mainstream.
The Claiming of Sleeping Beauty begins the three-part, sexually explicit retelling of the classic Perrault fairy tale. While it continues to be one of Rice's biggest sellers, she's since dismissed it as "an obsession of youth—or something."
RELATED: 15 Bloody Good Vampire Books
This post is sponsored by Open Road Media. Thank you for supporting our partners, who make it possible for The Portalist to celebrate the sci-fi and fantasy stories you love.