Who doesn't love a good space opera? Thrilling adventures through outer space. Conflicts between competing alien civilizations. Heroes who rise from the ashes of war.
While we normally associate space opera with epic tales and galaxy-spanning empires, many character-driven stories can also be found throughout the subgenre. In other words, there's something for everyone: military campaigns, conspiracies to unravel, found families to cheer on, and people discovering their grand destiny.
To give a good sampling of what the sci-fi subgenre has to offer, here are 20 must-read space opera books.
Dune
Before Denis Villeneuve directed his acclaimed film adaptation, fans knew Dune as an epic series.
The saga centers around desert planet Arrakis, the much-coveted drug extracted from its harsh terrain, and—perhaps most importantly of all—a young man named Paul Atreides who survives the destruction of his house and changes the course of the universe.
Trading in Danger
Kylara Vatta wants nothing more than a life outside of working for her family's interstellar shipping corporation. She even enrolled in a military academy. But her dreams are dashed, and she finds herself the captain of a corporate trading ship.
The Interdependency series
The Interdependency Series
The title of The Collapsing Empire, the first book in John Scalzi's space opera Interdependency trilogy, hints at the dilemma faced by humanity.
The human race has spread throughout space courtesy of the Flow, an extradimensional field that allows travel from planet to planet. In its wake, an empire arises that hinges on a single precept: no world can exist without the others.
But then the Flow begins to shift, threatening to cut off all planets from each other forever.
The Sentients of Orion series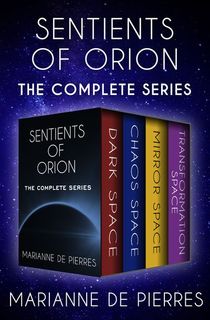 Sentients of Orion
Baronessa Mira Fedor has enough struggles to face when an invasion plunges her homeworld into chaos.
Then a betrayal forces her to flee the planet entirely, driving her to seek out the Orion League of Sentient Species. But they show no interest in helping her—and worse yet, seem to be targeting her now as well.
RELATED: Epic Sci-Fi Books Like The Expanse
The Imperial Radch trilogy
Ancillary Justice
In the far future, the Radch empire uses AI-controlled starships that can also control human bodies known as ancillaries.
The trilogy opens with Breq, the sole surviving ancillary of a destroyed starship, on her quest of revenge.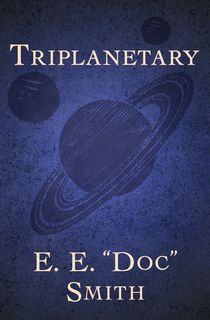 Triplanetary
Considered by many to be the father of the space opera subgenre as we know it, E.E. Doc Smith first published the Lensman series as a serialization through various periodicals during the 1930s.
It features classic tropes like good versus evil locked in a cosmic war and a tool that gives unimaginable power.
Falling Free (The Vorkosigan Saga Book 1)
The long-running Vorkosigan Saga spans numerous books and multiple short stories.
While there are some exceptions, most of the stories revolve around Miles Vorkosigan, a disabled aristocrat whose entire existence and military career challenges his planet's social mores.
RELATED: Impactful Female Science Fiction and Fantasy Writers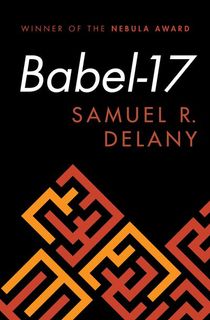 Babel-17
What if language were a weapon? That's the question posed by standalone novel Babel-17.
When linguist Rydra Wong is sent to discover how humanity's enemies have been assassinating their officials and sabotaging their spaceships, she discovers that they've created a language which alters perception and thought.
The problem with this language? It turns anyone who learns it into traitors—including Rydra.
The Long Way to a Small, Angry Planet
Rosemary Harper joined the crew of the Wayfarer to escape her past. She certainly didn't join it to go on a dangerous mission. So begins The Long Way to a Small, Angry Planet, the first novel in this quartet of standalones from Becky Chambers.
The Stars Are Legion
The Legion are a fleet of decaying world-ships. Our heroine in this standalone awakens with no memory and a mission to board a world-ship with the ability to leave the Legion.
But, as these things go, there's more happening here than meets the eye.
Consider Phlebas
Long-running sagas are commonplace in science fiction, but the novels in Banks' Culture series are refreshingly standalone.
As a society that features a post-scarcity economy, the Culture is both frighteningly advanced and idealistic.
That sounds nice in theory, but problems are bound to arise when encountering other civilizations with different ideals.
A Memory Called Empire
Martine's Teixcalaan duology opens with a mystery. An ambassador arrives at the heart of the Empire to discover her predecessor has been murdered—not that anyone will admit this is what happened.
Now she must discover the truth while navigating the perilous politics of the imperial court.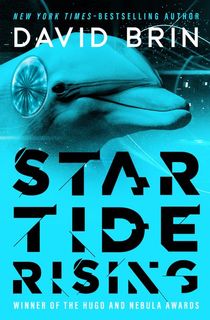 Startide Rising
David Brin's Uplift saga revolves around a simple concept: no species gains sentience without being genetically assisted—or uplifted—by a patron race.
There's only been one exception to the rule: the human race. And this mystery terrifies the entire universe.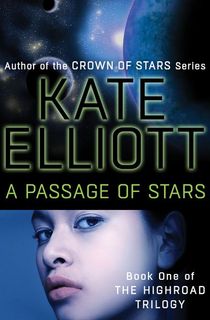 A Passage of Stars
Lily Ransome has no desire to follow societal expectations. She doesn't want to join the family business, and she doesn't want to become a proper wife and mother.
When her beloved mentor is kidnapped by bounty hunters, Lily follows their trail into outer space. And if she joins an intergalactic rebellion along the way? It happens.
Machineries of Empire series
Ninefox Gambit
A fallen-from-grace infantry captain teams up with an undead general to retake a fortress. But seeking help from this particular general—who was responsible for multiple massacres—might have been a mistake.
RELATED: Must-Read Hugo Award-Winning Books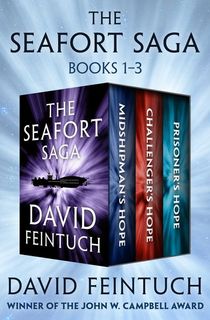 The Seafort Saga Books 1–3
Often dubbed Horatio Hornblower in outer space, this series follows Nicolas Seafort on his interstellar adventures from his humble beginnings as a young midshipman on his first assignment.
Hidden Empire
Humans have spread across the galaxy. But when they attempt to harness technology to further their colonization efforts, they inadvertently start a war with a hidden alien empire.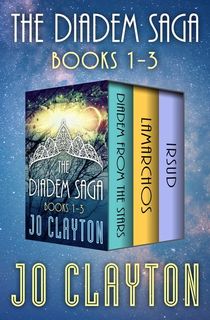 The Diadem Saga Books 1–3
Aleytys was abandoned by her mother and left in the care of a superstitious tribe. Barely tolerated by her reluctant guardians, she goes on the run when a catastrophe draws their ire.
On her journey, Aleytys comes across a technological marvel known as the Diadem. But the object attracts more trouble because it belongs to an alien race determined to retrieve it at any cost.
Hyperion
Dan Simmons' Hyperion Cantos begins with a pilgrimage. On the eve of war, seven people seek out the Shrike, a powerful creature living in the Time Tombs.
But this isn't the first time each of these pilgrims have encountered the Shrike, which has motives of its own.
Leviathan Wakes
Humanity has colonized the solar system and is locked in a cold war between Earth and Mars. But when a ship is attacked while responding to a distress call, its crew stumbles across a vast conspiracy.
This post is sponsored by Open Road Media. Thank you for supporting our partners, who make it possible for The Portalist to celebrate the sci-fi and fantasy stories you love.