Science fiction and mystery together lead to an addictive story that'll have readers on the edge of their seats. When supported by fantastic writing, the combination of these genres always results in an explosive good time.
If you still don't believe me, here are 13 amazing sci-fi mystery books that you can check out for yourself. Give these titles a try, and see which ones get your heart pumping the loudest.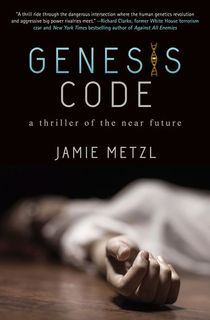 Genesis Code
In this biopunk thriller set in 2023 America, an ambitious journalist digs into a woman's death and discovers she may have been pregnant with a genetically-altered fetus. When the death toll of young women rises and authorities begin to interfere with his investigation, Rich Azadian must unite with his allies to save others from the same mysterious end.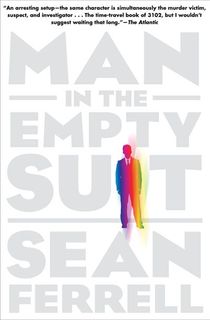 Man in the Empty Suit
Grown bored by other people, a time traveler prefers to celebrate his birthday on his own—with all past and future versions of himself in attendance. But his 39th birthday party is deflated when he stumbles on the murdered corpse of himself from one year in the future. With 365 days to solve his own murder, the birthday boy must rely on numerous versions of himself if he wants to live to celebrate another year.
Dead Space
When an old friend reaches out with a shocking discovery regarding a traumatic attack they both survived, Hester Marley's surprise quickly turns to suspicion. And when said friend is killed at a remote asteroid mine shortly after, Hester becomes more determined to find the truth—even if that means putting herself at risk once more.
Auxiliary: London 2039
In a future society run by an omnipresent AI machine, a police detective finds himself on the cusp of uncovering a massive conspiracy. When an accused murderer blames the crime on his robotic arm, Detective Dremmler must question a powerful corporation with overwhelming resources.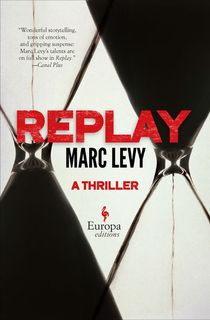 Replay
On a July morning, investigative reporter Andrew Stilman is stabbed to death, only to regain consciousness exactly two months earlier. That leaves him with 60 days to identify his murderer and save his own life.
Far from the Light of Heaven
The Ragtime carries 1,000 unconscious colonizers to their new home among the stars. At first the mission appears successful, until a crew member discovers that some of the sleepers have in fact been killed—and it's up to investigator Rasheed Fin to identify the culprit.
RELATED: 10 Space Adventure Books That Will Have You on the Edge of Your Seat
The Intuitionist
Lila Mae Watson is the city's first Black female elevator inspector, and known for being the Intuitionist with the highest accuracy rate in the department. But when an unfortunate elevator disaster heightens the long-standing feud between Empiricists and Intuitionists, Lila Mae must launch a secret investigation to clear her name.
RELATED: 30 Black Science Fiction and Fantasy Authors You Need to Read
A Memory Called Empire
Ambassador Mahit Dzmare believes it's no coincidence that her predecessor has died of mysterious circumstances, especially considering the imperial political upheaval. As she tracks down the murderer and tries to save her home, she unexpectedly unearths secret plots, shady deals, and personal vendettas.
Midnight, Water City
When Akira Kimura saves the Earth from a near-catastrophic collision, she's catapulted into celebrity-level fame. But then Akira is suddenly killed, and her former bodyguard and lover becomes obsessed with solving the mystery of her murderer.
The Sleepless
When reporter Jamie Vega launches an investigation into his boss' strange death, he discovers that he was the last person who saw Simon alive. So why doesn't Jamie remember it at all?
As Jamie explores his missing memory, he discovers disturbing truths about how he became one of The Sleepless.
The Tea Master and the Detective
A damaged sentient spaceship and a drug-using scholar make an unlikely pair of detectives. But upon the discovery of a murdered corpse, the two team up to investigate, and unlock each other's dark pasts in the process.
This highly-acclaimed novella is a great read for those who want 'Sherlock Holmes in space' vibes.
We Have Always Been Here
This sci-fi mystery thriller follows the journey of Deucalion, a ship bound for the planet Eon and crewed by both humans and androids. Deucalion's human crew members are studied as they prepare to colonize their destination planet. However, things take a turn for the worse when a radiation storm strikes, and all the ship's passengers become trapped in terror.
This post is sponsored by Open Road Media. Thank you for supporting our partners, who make it possible for The Portalist to celebrate the sci-fi and fantasy stories you love.