Colonizing distant planets and exploring the galaxy have long been common themes in sci-fi. And it stands to reason that the question of how such journeys would unfold, and how they would impact explorers, have also proved fertile ground for the genre.
Enter the generation ship, a vessel that could ferry humanity on voyages that take millennia. How would our species survive on massive ships the size of cities? What changes would each generation experience as they move further and further from memories of terrestrial life?
The generation ship genre—which marries hard sci-fi and societal commentary —has produced some of science fiction's most thought-provoking and powerful works. These are a few of our favorite generation ship books.
Orphans of the Sky
As one of the earliest examples of what would become the generation ship genre, Heinlein's Orphans of the Sky continues to reverberate.
Originally published as two novellas in 1941, Orphans of the Sky was released as a single novel in 1961. It centers around a ship called the Vanguard.
The original crew was killed in a mutiny centuries before the events of the novel. In the intervening years, the descendants of the ship's survivors have lived for entire generations without the knowledge that they are on a massive spacecraft.
When one man discovers this secret, he sets on a path that will forever change society as he knows it.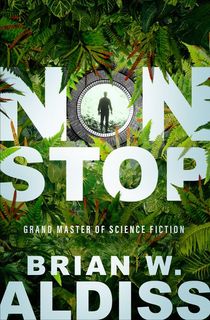 Non-Stop
Non-Stop, from Grand Master of Science Fiction Brian W. Aldiss, is a foundational entry in the generation ship genre.
Originally published in 1958 as a kind of response to Robert Heinlein's Orphans of the Sky, Non-Stop follows a group of humans who toil away their existence in jungle-like corridors.
When a man named Roy Complain and a few others begin to suspect they are actually on a massive starship, they set out to find the truth. With its breakneck pacing and shocking ending, Non-Stop is a fascinating take on the genre.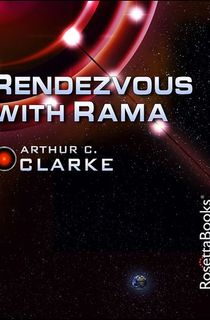 Rendezvous with Rama
When a gargantuan cylindrical object enters Earth's orbit, a group of astronauts disembark to investigate.
What they discover is a massive starship filled with seemingly inaccessible buildings, a sea, and odd machine/animal hybrids. The one thing missing? Whatever mysterious civilization once inhabited the ship.
Rendezvous with Rama won multiple awards including the Hugo and Nebula, and is generally considered one of Arthur C. Clarke's finest novels.
RELATED: 8 Mind-Bending Biopunk Books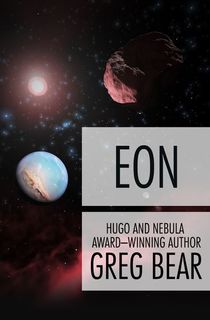 Eon
This mind-bending novel from Nebula and Hugo Award–winner Greg Bear centers around the mystery of a three hundred kilometer-long asteroid that appears in Earth's orbit.
It's soon discovered that the asteroid is actually a hollowed, terraformed spacecraft that once housed the human survivors of a nuclear disaster—one that occurred more than a thousand years in the future.
When theoretical mathematician Patricia Vasquez enters the ship, she discovers a tunnel existing beyond the dimensions of the vessel, one that leads to a stunning future which holds the key to humanity's survival.
Across the Universe
Amy is a cryogenically frozen passenger hurtling through space aboard the gigantic Godspeed. She left everything she knew behind on Earth to join the colonization of a new planet.
When her cryochamber is mysteriously unplugged, Amy awakens early to find the ship under the control of a tyrannical new society. And now, someone wants her dead before she can unravel the mysteries of the new world that has evolved on the Godspeed.
Ship of Fools
The Argonos has been drifting throughout the galaxy for hundreds of years, searching out signs of life. Entire generations of humans have only known life aboard the massive starship.
When the ship's sensors pick up a mysterious transmission from a nearby planet, the ship's crew discover the horrifying remains of the planet's colonists.
When another mysterious signal calls to their ship, the Argonos has to investigate—but is it a benign transmission, or something more sinister luring them in?
Dust
Dust, the first in Elizabeth Bear's Jacob's Ladder series, mashes up fantasy and hard science fiction to put a new sheen on generation ship tropes.
The novel centers around Rien, a handmaid in a feudal society encased aboard a starship hurtling toward a supernova. When Rien starts caring for a mutilated angel, she envisions a better future for both of them.
This puts her into conflict with the A.I. that runs the ship, the ruling houses of her society, and the genetically-engineered crew struggling to save the ship from certain doom.
RELATED: 25 Impactful Female Science Fiction and Fantasy Authors
Aurora
Kim Stanley Robinson is best-known for his meticulously detailed hard sci-fi novels. He brought that same melding of minutiae, plausibility, and adventure to the generation ship narrative Aurora.
The novel begins at the end of a generations-long journey to a distant planet known as Aurora. When the landing and settlement prove more dangerous and deadly than anticipated, a group of would-be colonists led by a young woman named Freya decide to turn the ship around and make the journey back to Earth. However, this decision could be more perilous and difficult than staying on the dangerous new world.
Aurora is a fascinating dissection of the tropes of generation ship fiction, and the psychological strain interstellar travel could present.
The Dark Beyond the Stars
A young man named Sparrow awakens with no memory. He soon discovers that he suffered a near-fatal accident aboard a starship that has been exploring the galaxy for 2000 years in search of alien life.
As he attempts to regain his memory and find his place on the ship, Sparrow is embroiled in a conflict between the crew's warring factions.
One group is loyal to the ship's fanatical captain, who is determined to cross the perilous Dark on his search for alien life. The other is planning a mutiny, with the aim of eventually returning to Earth. Little does Sparrow know that something in his hazy memories holds the key to the conflict for both sides.
Starglass
It has been generations since the starship Asherah left a doomed Earth for a planet called Zehava.
Life on Ashera—with all of its strict rules for survival—is all 16-year-old Terra has known. Her home life has fallen apart since the death of her mother, and she is now apprenticed to a vocation she has no interest in.
When she witnesses the captain's guard murder a man, Terra is drawn into a nascent rebellion and given an all-important and deadly mission. But what will she do when she begins to fall for the boy she's been sent to assassinate?
This post is sponsored by Open Road Media. Thank you for supporting our partners, who make it possible for The Portalist to celebrate the sci-fi and fantasy stories you love.