What do you when your heart is torn between the fascinating aspects of fantasy and the tantalizing secrets of mystery? Easy, you pick up a book that can give you both!
Both genres offer compelling stories with plots that constantly keep you on the edge of your seat—so it goes without saying that combining fantasy and mystery can only lead to highly addictive results. If you're looking for a hard-hitting mystery with a supernatural twist, or a bizarre fantastical world with just too many secrets, you've come to the right place! Here are 10 fantasy mystery books that will immediately draw you in.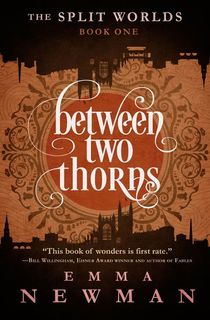 Between Two Thorns
When the Master of Ceremonies disappears in Aquae Sulis, Max is tasked to find him. Max's only help comes in the form of a lost soul and an insane sorcerer. But who else can he trust? Certainly not a stubborn Fae-touched woman who would do anything to give up her eternal youth.
Set in an urban realm where Fae and humans co-exist, Between Two Thorns follows two narratives: a determined magical woman seeking independence, and an arbiter agent seeking answers to a paranormal crime.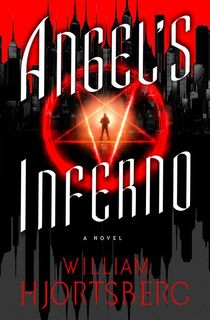 Angel's Inferno
Private investigator Harry Angel is under arrest in post-World War II New York for murder, but he's convinced that he's been framed. Determined to seek answers and revenge, he hunts down Satan himself.
Angel's Inferno is a mystery/thriller novel with just the right amount of supernatural horror to keep things interesting.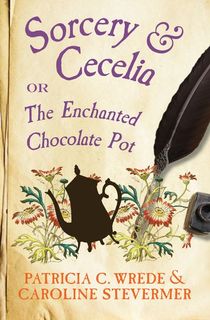 Sorcery & Cecelia
Set in Regency England and told in letters, Sorcery & Cecelia follows two cousins as they navigate fraught situations. Kate runs into a witch with a passion for poison at the Royal College of Wizards, while Cecelia has her own magical trouble to deal with.
A Dark and Hollow Star
The Eight Courts of Folk have lived inconspicuously in Toronto among mortal people for generations. However, when a mysterious killer commits a series of gruesome murders, it's up to four queer teens to hunt the culprit down...before faeries are forced to reveal themselves to humans.
Filled with magic and mayhem, A Dark and Hollow Star is a high-stakes crime chase set in an urban fantasy setting. This is a debut novel that shouldn't be missed.
Beyond the Black Door
What lies beyond the black door? As soulwalkers, Kamai can transport herself into other people's souls as they slumber. In all her visits, she sees the same black door—one that she's explicitly forbidden from ever opening—but when tragedy strikes, Kamai does the unthinkable.
Intriguing and atmospheric, Beyond the Black Door is a dark fantasy steeped in mystery, danger, and seduction.
Fear the Drowning Deep
A mystery well-guarded by the sea? Bridey Corkill, a young witch's apprentice, has hated the ocean ever since she witnessed her grandpa dive in and drown with a serene smile on his face. So, when villagers begin vanishing in the night, Bridey is determined to stop the ancient evil in the water once and for all.
Drawing inspiration from Manx culture and history, Fear the Drowning Deep offers a beautifully haunting tale with a twist of witchcraft, myth, and an unlikely romance.
The Ghost Bride
After a visit to the luxurious Lim mansion, Li Lan is haunted by the ghost of her would-be suitor, Lim Tian Ching, who recently died under mysterious circumstances.
With the threat of being trapped in the ghost world forever, Li Lan must uncover the Lim family's darkest secrets before time runs out.
RELATED: Asian Fantasy Book Releases to Look Forward to in 2021
The House of Shattered Wings
In the aftermath of the Great Houses War, the founder of House Silverspires mysteriously vanishes, and within their walls magic weakens. To make matters even worse, an unknown shadowy threat now roams free, killing as many people as possible.
Set against the fallout of a war in Heaven, The House of Shattered Wings is a murder mystery on an epic scale. This book is enjoyable for readers who like alchemy, murderous magic, and post-apocalyptic settings.
Magic for Liars
Ivy Gamble enjoys her life as a non-magical private investigator. But when she's hired to solve the terrible murder of a faculty member at her magically gifted sister's private academy, Ivy starts having second thoughts.
Magic for Liars is a contemporary fantasy that takes on a murder mystery and the complexity of sibling relationships. If you're looking for unique plays on the chosen one trope, this book might be your cup of tea.
Missing, Presumed Dead
With a touch, Lexi can sense how and when someone will die, which has kept her friendless and alone. But all that changes when the ghost of a young woman seeks Lexi's help in hunting down her murderer.
Missing, Presumed Dead is a supernatural mystery/thriller with a sapphic romance and a dark, gritty ambience. It's a good pick for readers who like ghost stories, especially queer ones.