Joe Haldeman is the winner of multiple Hugo and Nebula Awards, has been named a Grand Master by the Science Fiction and Fantasy Writers of America (SFWA), and is a member of the Science Fiction Hall of Fame.
Haldeman is best known for The Forever War, a military sci-fi novel that began as his thesis project at the Iowa Writer's Workshop. But his bibliography is far more extensive than just this acclaimed work—he's written over 20 novels, as well as short fiction, poetry, and essays. Want to explore his galaxy of writing? Below, we recommend 10 Joe Haldeman books that are must-read classics.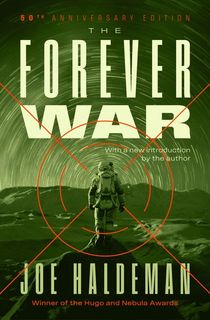 The Forever War
One of the most influential war novels in any genre, The Forever War was inspired by Haldeman's time in Vietnam. The story follows William Mandella, a man from Earth conscripted to fight against the alien Taurans. Due to time dilation, when Mandella returns home, the world has changed drastically during his time away.
The Forever War's sci-fi concept perfectly captures the alienation and disorientation many soldiers experience when returning to civilian life. It was followed by the sequels Forever Free and Forever Peace, as well as the novella A Separate War.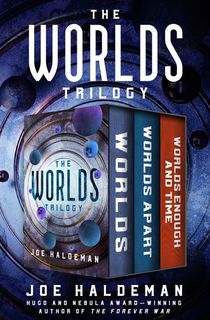 The Worlds Trilogy
Stephen King himself wrote of the first novel in this sci-fi trilogy, "there are scenes in Worlds I will remember forever."
The series is set after humans leave Earth to inhabit free-floating artificial habitats, or 'Worlds.' The Worlds Trilogy centers around Marianne O'Hara from childhood through adulthood as she rebels against the universe's status quo to fulfill her destiny as a leader.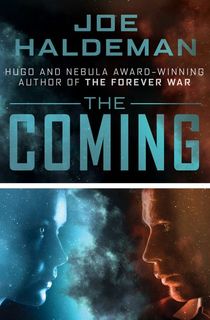 The Coming
The message reads only "we're coming...."
In the opening of this first contact novel, Earth is in the midst of climate change, World War III, and a renewed surge of fascism. But when an American scientist receives a cryptic message from extraterrestrials, Earth's future is changed forever in this novel Locus praised as "compelling and provocative."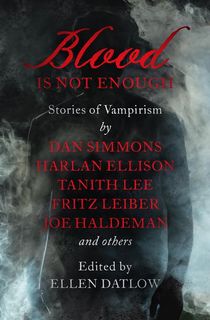 Blood Is Not Enough
Readers looking to explore Haldeman's poetry should seek out Ellen Datlow's anthology Blood Is Not Enough. The collection features contributions around the theme of 'vampirism' from authors like Haldeman, Dan Simmons, Tanith Lee, Fritz Leiber, and other legends.
Haldeman's contribution is "Time Lapse," a dark poem about a voyeuristic father who pushes his daughter to the brink.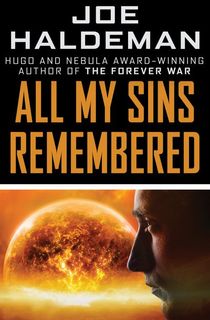 All My Sins Remembered
Otto McGavin used to be a pacifist who truly believed he could help others through working for the Confederación. But now that he's nearing the end of his career, Otto must acknowledge he's been transformed into someone sinister by the mysterious, powerful agency.
Otto hasn't helped the universe as he planned—instead he's been an agent of chaos. And time is running out for him to find peace with his sins.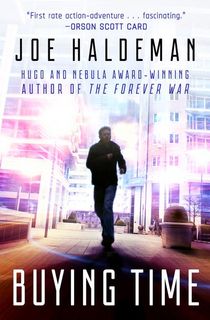 Buying Time
A thought-provoking novel about life, death, and the role that class plays in both, Buying Time is set in a post-mortality world. The Stileman Process allows those who can afford it to live forever.
Dallas Barr has paid for this procedure numerous times. But as his next Stileman Process approaches, Earth's oldest man uncovers shocking secrets about what it really means to live forever....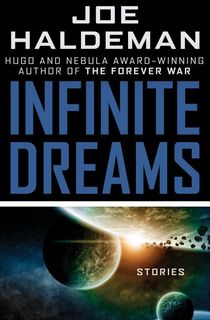 Infinite Dreams
This collection of 13 short stories features work from early in Haldeman's career, including the Hugo Award-winning "Tricentennial." Publishers Weekly said that Infinite Dreams "amply demonstrates" the author's domination of the sci-fi genre.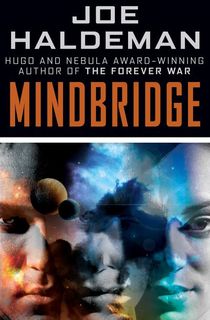 Mindbridge
Since its discovery, the Levant-Meyer Translation has allowed humans to travel throughout the universe searching for planets to colonize. The humans entrusted with exploring the galaxy are called 'Tamers.'
But when newly-appointed Tamer Jacque Lefavre discovers a mysterious, mind-reading creature on the planet Groomsbridge, his first mission may be his last.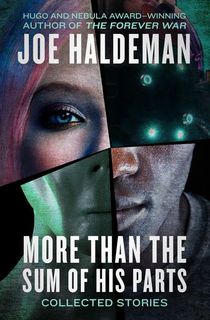 More Than the Sum of His Parts
The best of the best of Haldeman's short fiction and poetry, More Than the Sum of His Parts brings together his anthologies None So Blind and Dealing in Futures.
Standout works include his award-winning poem "Saul's Death"; short story "The Hemingway Hoax," for which Haldeman won both the Nebula and the Hugo Award; and "Graves," which took home the Nebula and Locus Award.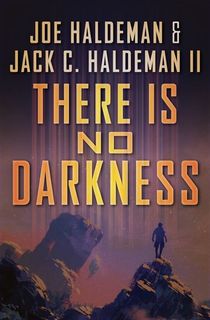 There Is No Darkness
There Is No Darkness is a family affair, co-written by Haldeman and his biologist brother, Jack.
In this coming-of-age story, Carl earns a scholarship to Starschool and has an opportunity to explore life throughout the galaxy. But he soon realizes that his background puts him at a disadvantage compared to his affluent peers, and Carl is forced to earn money as a fighter if he wants to continue his education.
Carl's adventures take readers across the universe to reveal the secrets behind the galaxy's most prestigious school.
This post is sponsored by Open Road Media. Thank you for supporting our partners, who make it possible for The Portalist to celebrate the sci-fi and fantasy stories you love.