The leaves are falling, the nights are getting darker, and it's creepy season once again. You may not think you're much of a horror fan, but if you like science fiction or fantasy, there's definitely a lot of crossover for you in the horror genre. From haunted houses to living gods, from werewolves to magical cities, these are some of our favorite horror and dark fantasy books.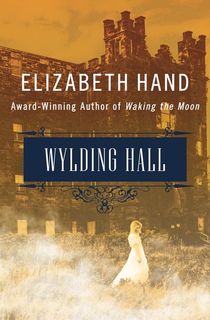 Wylding Hall
Hand's slim, taut novel tells the story of Windhollow Faire, a celebrated acid folk band, and the fateful summer they spent at the titular countryside mansion, recovering from the death of one of their members and recording what would become the infamous album that catapulted them to fame. But Wylding Hall holds secrets and horrors all its own, and by the end of that summer, Julian, the band's lead singer, disappears, never to be seen again. Decades later, the surviving members of the band are interviewed for a retrospective, and the stories they tell about Julian, Wylding Hall, and the woman in white will haunt you for weeks.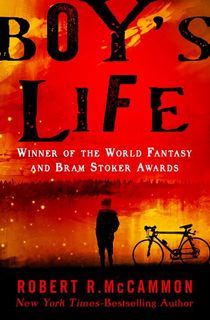 Boy's Life
McCammon's World Fantasy Award-winning novel is a coming of age story woven through with weight, magic, and danger. It captures that indelible feeling of childhood wonder, of the sense that anything can and will happen, and the excitement of being there to see it - even when it all goes horribly wrong. Eleven year-old Cory is an average boy in the small town of Zephyr, Alabama, and the magic of his day-to-day life is only limited by his own imagination, from creatures in the river to a boy's all-consuming love for his dog. But when Cory and his father witness a murder, everything changes. Told over the course of a single year, this novel will enchant and horrify you in equal measure.
RELATED: 7 Books Like Stranger Things to Turn Your World Upside Down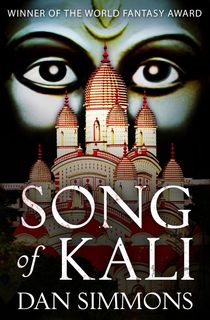 Song of Kali
When new work from the legendary poet M. Das begins to surface in Kolkata, American writer Robert Luczak is sent to investigate - understandably, because Das has been dead for nearly a decade. What Luczak finds — a cult, a living god, the undead — will forever change his life, his family, and his perception of reality. Simmons' debut novel won the 1986 World Fantasy Award and has been a touchpoint for horror writers ever since.
RELATED: 7 Dan Simmons Books Fans Can't Miss
The Red Tree
Kiernan excels at writing horror fantasy, and nowhere is that on better display than in The Red Tree. A masterpiece of ambiguity and a prime example of the power of suggestion, this is a book within a book, with yet another book at the heart of it. After her partner's death, Sarah Crowe moves to a storied old house in Rhode Island to write. In the corner of the yard is a tree — a tree with its own historical record, and a body count. As Sarah's obsession with the tree grows, so does her madness. If you loved House of Leaves or enjoy a book where sanity is more of a suggestion than a natural condition, pick this up immediately.
RELATED: 14 Scary-Good Sci-Fi Horror Books
The Library at Mount Char
Hawkins' brilliant dark fantasy novel flew under the radar when it was published but has gained an avid fanbase in the years that followed—and for good reason. When the god-like Father disappears from the Library, his twelve students (each trained in one of the disciplines that govern the universe) scour worlds both familiar and strange to find him. But Carolyn, whose discipline is language, has her own plan, and with the assistance of an ordinary and slightly hapless man named Steve, she sets out to find a way back into the Library and to exact revenge. By turns mesmerizing and gruesome, this is a novel you won't forget anytime soon.
The Devourers
This is the queer feminist anti-colonialist own-voices dark fantasy novel you never knew you needed. When Alok Mukherjee meets a stranger with a fascinating and disturbing story to tell, he quickly finds himself enmeshed in a centuries-old saga of shapeshifters, romance, and murder spanning from the Mughal Empire to modern-day Kolkata. It's a bloody and cathartic tale, aware of but never falling victim to the well-worn tropes of werewolf mythology, simultaneously achingly beautiful and not for the squeamish.
The Girl from Rawblood
A powerfully creepy multi-generational tale of the residents of a manor house in the southwest of England and the murderous phantom who haunts their bloodline. Ward jumps between generations and points of view here, giving the reader an expansive view of the Villarca family's tragic history, and the terror that pursues them across continents and within the walls of the family estate. This book has something for everyone: haunted manors, arcane folk beliefs, creepy manservants, fog on the moors, gothic love affairs gone wrong, vivisection, lobotomy, and much, much more.
The Changeling
The title of this gripping dark fairy tale hints at what you're in for when you read it, but the experience of this novel could never be so neatly summed up. In an enchanting and enchanted version of New York City, Apollo Kagwa has a perfect life: a job he loves, a wonderful wife, Emma, and a beloved baby son. But everything shatters in an instant when Emma commits an act of unimaginable violence - and disappears. Alone and adrift and desperate for answers, Apollo undertakes a journey across a New York full of secrets, folk legends, and myths.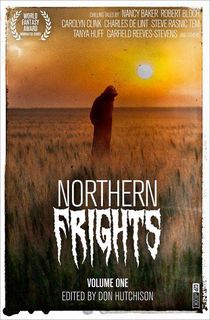 Northern Frights
The first in Don Hutchison's series of Canadian horror anthologies, this volume includes stories from Nancy Baker, Robert Bloch, Carolyn Clink, Charles de Lint, and many more. These tales are inspired by the particular psychogeography of the Canadian landscape, and here you'll find serial killers, the particular terror of an empty highway in a blizzard, vampires, the Toronto subway system, remote cabins, and more. There's humor here, and scares aplenty that just might have you rethinking your next Canadian road trip. [This title is temporarily unavailable.]
RELATED: 8 Chilling Sci-Fi Horror Movies
This post is sponsored by Open Road Media. Thank you for supporting our partners, who make it possible for The Portalist to continue publishing the stellar stories you love.