Is there a better way to get into the spooky spirit than by reading about some seriously creepy places? Instead of risking an altercation with an evil spirit, gain the experience of visiting a haunted house by jumping into a horror story instead. Here are 20 haunted house books that'll have you looking behind every curtain and sleeping with the lights on.
Hell House
Called "the scariest haunted house novel ever written" by Stephen King, Hell House transports readers to a sinister home in Maine.
Rolf Rudolph Deutsch is a wealthy man on the brink of death. Determined to know what awaits him after life, he hires supernatural experts and a scientist to spend a night in a notoriously haunted home, and report back to him about what lies beyond the veil. In 1973, the book was adapted into the movie The Legend of Hill House.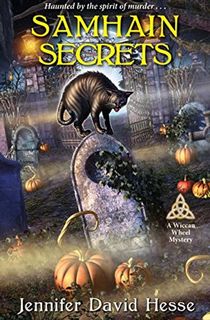 Samhain Secrets
Keli Milanni is juggling her new workload, her side-practice as a Wiccan, and adjusting to having a live-in boyfriend, all as the Halloween busy season is fast approaching. On top of everything else, her aunt has gone missing. Keli must use her skills to discover who would want to harm her aunt, while trying to prioritize everything else.
The Good House
The Toussaint family has owned 'the Good House' in their small Washington town for generations. After her son dies by suicide in the basement, Angela Toussaint wants to leave her ancestors' home forever. But the Good House, and the strange woods that surround it, won't let her hide from her inheritance....
Mexican Gothic
Noemí Taboada travels to the High Place, a mansion in the secluded Mexican countryside. Her newly-married cousin has fallen ill, and Noemí goes to be at her side. Soon after arriving at the house, Noemí starts to suspect that her cousin's illness may not be a coincidence.
Determined to get her and her cousin to safety, Noemí must overcome every challenge the house and its patrons place in her way.
The Haunting of Hill House
This fantasy horror book was the inspiration for the must-watch Netflix series. The story follows a group of four individuals who come together to investigate a mysterious estate. The house has been said to be cursed for years, and this group wants to find out how true that claim is.
What they don't know is that the house has been waiting for them, and it's deciding which one of them to claim as its own.
White Is for Witching
Does she control her actions or does the house control her? The Silver family has run a bed and breakfast out of their house in Dover, England for years. Four generations of Silver women have called the house home, even before it became a place to stay for visiting tourists.
Miranda is the youngest of the Silver women, and begins to have strange experiences after her mother suddenly passes away. Now she's the woman of her family—and the house will not let her forget it.
The Shining
A classic haunted house book by Stephen King himself, The Shining is certain to keep you up at night.
The Torrance family has relocated to the Overlook Hotel for a fresh start. Jack, the father of the family, has taken a job at the hotel. Five-year-old little Danny, Jack's son, seems to be having the hardest time adjusting to the move. Unknown to the adults around him, little Danny is the only one able to see the true nature of their new residence.
The Haunting of Blackwood House
As the daughter of devout spiritualists, Mara was raised among séances and superstitions. Now grown up and engaged, Mara and her fiancé purchase what's left of Blackwood House, a home said to be haunted since the murder of its original owner. But Mara doesn't believe in ghosts, even if they may be after her.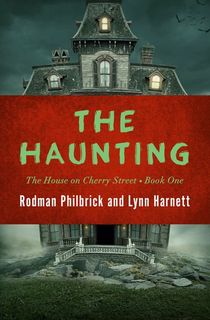 The Haunting
Jason can't bring himself to be excited by his parents' plan for their family to spend the summer in a vacation home by the sea. He can't shake the feeling that children are unwelcome in the house. And when a child-sized pale figure appears in the home, Jason realizes it's not just a bad feeling, but the truth.
This House is Haunted
The year is 1867, and Eliza Caine arrives at Gaudlin Hall to start her new position as a governess. However, the job description didn't mention that she'd be the caretaker of two children and the dark spirit that lingers at Gaudlin Hall. Eliza must get to the bottom of the estate's long-buried secrets if she's to ensure the safety of herself and the children.
The Whispering House
Five years after her sister's death, Freya Lyell finally brings herself to visit Byrne Hall, which is only a few miles away from where her sister died. Inside the bewitching hall, she discovers a portrait of her sister. Lured in by the desire to unveil her sister's secrets, Freya finds herself more and more drawn to the house—and its striking owner.
The Haunted House From Hell
No one understands what brought Catherine Porter to kill her own son then die by suicide. She soon becomes the subject of scary stories told by the residents of her town, used to scare kids into behaving.
It's just a ghost story until the Jefferson family moves into Catherine's former home. It appears Catherine never left, even if her physical being is no longer around.
The House on the Borderland
A manuscript detailing the life of a long-dead hermit and his paranormal visions is discovered. When sightings of strange creatures begin to pop up around the house where the recluse once lived, it's believed that maybe his strange visions weren't hallucinations or ramblings after all.
A House of Ghosts
It's World War I, the dead of winter in 1917. On an island, English Lord Highmount has hired a spiritualist to attempt to contact his fallen sons. A family friend with her own occult gifts and a general recently returned from combat are also in attendance.
A winter storm traps the group on the island, forcing them all to cohabitate while trying not to reveal their motivations for attending the spiritual event.
The Haunted Doll's House The Haunted Doll's House and Other Ghost Stories: The Complete Ghost Stories
This collection features the works of classic author M. R. James, featuring 19th-century ghost stories and hauntings, all with medieval and biblical influences.
Burnt Offerings
Ben and Marian Rolfe leave the city for the summer, expecting to find peace in their rented upstate home. But the crumbling, isolated mansion comes with unexpected burdens—including an elderly woman the couple must care for in order to stay.
Property of a Lady
In this first book in a series, Michael Flint is asked by some friends to look after a house they recently inherited. It's been empty for decades, and regardless of the reputation Michael can't help but be intrigued by what he'll discover within its walls.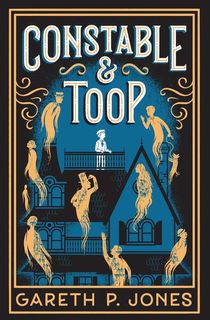 Constable & Toop
The Ghost Bureau of London is alerted to an unexpected peril facing paranormal citizens, and Mr. Lapsewood is sent to investigate. He discovers a Black Rot, meaning empty haunted houses are trapping unsuspecting ghosts within their walls. Mr. Lapsewood calls upon people on either side of death to help him destroy the dangerous force.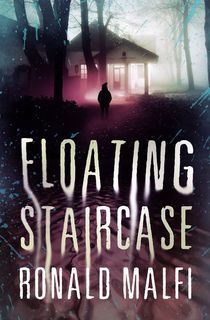 Floating Staircase
Travis Glasgow, a horror writer, and his wife Jodi purchase a home not far from Travis' estranged brother, with the hopes of repairing the relationship.
But Travis starts to get woken in the night by strange noises. He follows footprints down to the basement which then leads him to a nearby lake. Travis soon learns of a boy who once lived in the house and drowned in that very lake. He becomes immersed in the story of the dead boy, and finds himself starting down the staircase in the lake.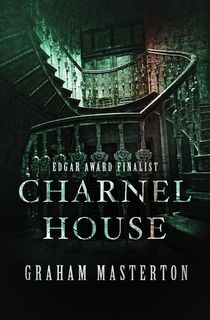 Charnel House
Seymour Willis insists his house is breathing. He brings his claim to the San Francisco Department of Sanitation, where his claim is dismissed as a rat infestation. But an ancient demon from Native American folklore resides within the walls of Seymour's house....
This post is sponsored by Open Road Media. Thank you for supporting our partners, who make it possible for The Portalist to celebrate the sci-fi and fantasy stories you love.