It can be difficult to define what makes up a cult following. Fantasy and sci-fi are known for passionate fanbases filled with people creating fanfiction, fan art, and incredibly-detailed cosplay. And while popular books can have cult followings, they tend to exist on the fringes of the mainstream.
More often than not, you only know a book has a cult following by the way it's described. Devotees call it a book that will change your life, or one that must be experienced to understand. These eight sci-fi and fantasy books with cult followings are experimental and extreme, inducing either a love or hate reaction from readers.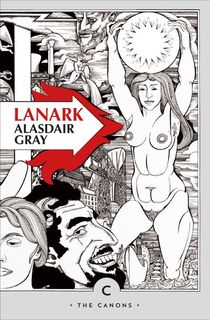 Lanark
Lanark is a book immersed in philosophy and metaphor. The story follows two characters, the eponymous Lanark in Unthank, a strange and wild city with no daylight and odd diseases, and Duncan Thaw in pre-war Glasgow.
The story unfolds out of order, with Book Three coming first, followed by the Prologue, Book One, Two, and Four, and an Epilogue four chapters before the end.
It's a book readers describe emotionally and experience personally. Lanark gained a dedicated following when it was first published in 1981, and new readers continue to be enthralled by the existential journey.
RELATED: Best-Selling Sci-Fi Books That Made Their Mark on the Literary World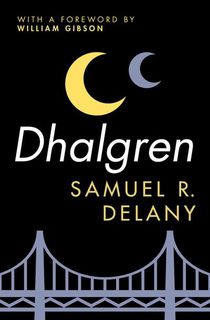 Dhalgren
Dhalgren is a 900-page odyssey following 'the Kid' through a devastated city filled with misfits, outcasts, addicts, and gangs.
The book itself is a journey into the philosophical, the sexual, the mythical, and even the psychotic. It's an exploration of many counter-culture issues from the 1960s, and encompasses the racial, sexual, and artistic explorations author Samuel R. Delany personally had. Perhaps that's why readers either connect with it or struggle to finish.
Since its initial 1975 release, Dahlgren has amassed a loyal fanbase who fervently keep the book alive and in new reader's hands.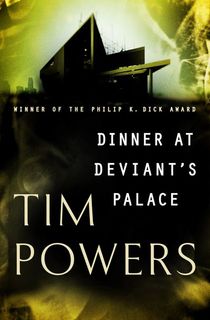 Dinner at Deviant's Palace
Gregorio Rivas wasn't always in a band. Before that he saved trapped souls from being devoured in a powerful cult. Now he's been asked to save one more soul—his long-lost love's.
Dinner at Deviant's Palace is a wild ride through a post-apocalyptic nuclear-ravaged California. This book is an exploration of the bizarre and an application of weird imagination with solid prose. Of course, these are Power's strengths, earning him a zealous fanbase and enthusiastic readership that continues to grow.
House of Leaves
A story within a story written in a jumbled format of letters, footnotes, and captions with jarring layouts, House of Leaves is a book that evokes an extreme response.
On the surface, it's about a young family who move into a house where the inside slowly becomes bigger than the outside. But this story is layered, and becomes a blurred phantasmagorical trip that is a unique experience for every reader.
The book gained a small but devoted following after its publication in 2000, and these acolytes shared pages with other readers, who either threw them back or became devout themselves. Readers continue to stumble across House of Leaves—still mostly through word of mouth—but for many, the price of admission into the fandom is too weird.
RELATED: Haunting Ghost BOOks
John Dies at the End
David Wong is both the author and main character of this bizarre story about two best friends who take a drug that sends them to another dimension in which one of them dies. It's weird, it's wild, it's not for everybody. The plot is definitely second to the mayhem and requires the reader to let go and enjoy the profanity-driven ride.
Written by the former executive editor of Cracked.com, John Dies at the End came prepacked with its own small but rabid fandom. It began as an online series before being turned into a manuscript, published, and then made into a movie. Even though both the book and movie have mixed reviews, the avid adoration of fans continues to thrive.
Interview with the Vampire
Bram Stoker may be known for bringing vampires to literary life, but Anne Rice's Louis and Lestat made vampires tragic.
Interview with a Vampire is a gothic masterpiece filled with lush descriptions, vivacious and lascivious characters, and an emotional journey into the heart of what makes us human. The book launched a series, a movie, and raised legions of undead followers.
For many fans, there will never be a vampire book as iconic or important to the modern vampire as this one. Though it was written 45 years ago, the story feels timeless, earning it more and more fans every year.
The Color of Magic
Terry Pratchett's Discworld series takes place on a flat planet balanced between four elephants standing on a turtle. Weird? Yes. But with 41 books, a plethora of short stories, at least a dozen companion books, multiple adaptations, and graphic novels, the series continues to enjoy an eager audience.
Discworld stories are often satirical, and explore myths, folklore, and fairytales. Though the series ended with Pratchett's death in 2015, the small but dedicated fanbase is very much alive. They regularly participate in forums, dissecting and analyzing their theories on various themes and hidden allegories found within the extensive world.
RELATED: Devilishly Fun Books Like Good Omens
Kafka on the Shore
A surreal book composed more of metaphor than plot, Kafka on the Shore is easier experienced than described. A young boy named Kafka and ailing wartime veteran Nakata go on a mysterious but emotional journey together, one filled with magical realism.
Murakami's writing is simple, yet he manages to evoke such strong reactions that readers either zealously adore every sentence or lament ever picking the book up in the first place. Depending on your perspective, the fantastical journey into the metaphysical is either absurd or profound, meaningful or meaningless, brilliant or delusional.
To fans, Kafka on the Shore is something you get, or you don't. And they're fine either way.
This post is sponsored by Open Road Media. Thank you for supporting our partners, who make it possible for The Portalist to celebrate the sci-fi and fantasy stories you love.