Since it doesn't seem like the next book in A Song of Ice and Fire will arrive in the near future, we'll have to look elsewhere to alleviate our literary Westeros withdrawal. Here's our prescription: These are 10 books to read based on your favorite Game of Thrones characters. Spoilers for Game of Thrones to follow!
RELATED: 9 Sagas to Keep You Satisfied Until the Winds of Winter Release Date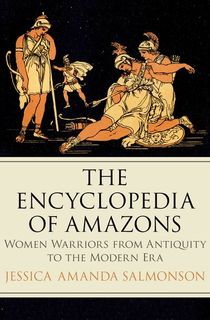 The Encyclopedia of Amazons
Arya's lethal capabilities as a warrior were particularly evident in Season 8 (although, if you were shocked by her triumph against the Night King, then you probably haven't been paying attention to her skills and savagery throughout the series).
This fascinating non-fiction book by Jessica Amanda Salmonson — who explores similar themes in her fantasy Tomoe Gozen saga, which follows the adventures of a female Samurai — looks at female warriors throughout history. With over 1,000 entries compiled from mythology and history across the globe, this wonderful collection is full of female pirates, queens, warriors, and crusaders who told the God of death 'not today.'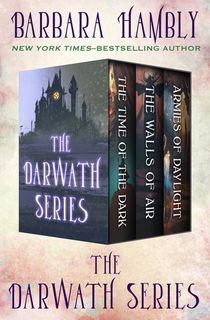 The Darwath Series
This portal fantasy series by the great Barbara Hambly follows Rudy, a college student studying medieval history, and Gil, a biker. The unlikely heroes are transported to an alternate medieval world full of monsters, all of whom could give the Night King himself a run for his money. The Dark Ones have overrun the kingdom, the Time of the Dark has arrived, and wizards are being slaughtered.
Gil and Rudy are thrust into their unlikely role as heroes in this chaotic land, and charged with keeping the forces of evil at bay. Game of Thrones fans who particularly enjoyed Jon's time in the Night's Watch will appreciate this vivid fantasy series about good-hearted soldiers holding the line against evil.
Liveship Traders
In Season 8, Dany's character transformed from Khaleesi to full-on war criminal — an arc that some viewers argue was unearned, but others believe was foreshadowed throughout the series. Regardless, if Dany has always been your ride or die, then you'll love the Liveship Traders series by Robin Hobb, which follows several families in the traditional port of Bingtown.
Liveship Traders shares some common themes with Game of Thrones: intricate family politics, gradual challenge to generations of patriarchal tradition, and complex religious and political systems. The women of Bingtown are all complicated, compelling, and unforgettable characters — particularly Althea, the daughter of a Bingtown trader.
Althea grew up sailing on her family's liveship, and has a nearly-maternal relationship with the sentient ship, one which is similar to Dany's love for her dragons. When Althea's cruel brother-in-law inherits the family ship, Althea will stop at nothing to undermine him and take her rightful place as captain.
RELATED: 8 High Fantasy Books That'll Be Your Next Obsession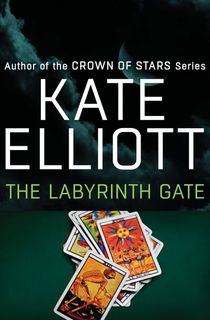 The Labyrinth Gate
The Labyrinth Gate features a female ruler that, like Cersei, is complicated to say the very least. Kate Elliott's dark portal fantasy follows Sanjay and Chryse, newlyweds who are transported to an unfamiliar world by a deck of tarot cards they received as a wedding present.
The realm of Anglia resembles Victorian England, and is ruled by a matriarchal dynasty. In Anglia, those who practice magic also possess the most privilege — including Princess Blessa, who has powers of coercion and a drive to gain the throne. In her quest for power, Blessa, like Cersei, isn't afraid to tear down those she's closest to. Sanjay and Chryse are in a race against time to discover a way out of Anglia before Blessa's lethal attention turns towards them.
RELATED: 15 Shows Like Game of Thrones to Fill the Post-Finale Void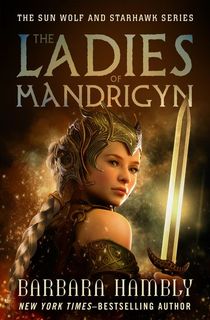 The Ladies of Mandrigyn
In Season 8 of Game of Thrones, Brienne of Tarth finally became Ser Brienne of Tarth, the first female knight of the Seven Kingdoms. Brienne fans will enjoy Barbara Hambly's sword and sorcery series Sun Wolf and Starhawk, which follows the exploits of the mercenary Sunwolf and his first lieutenant, Starhawk.
Sun Wolf's skills as a mercenary have earned him a formidable reputation — but he would be nothing without Starhawk by his side. It's Starhawk, for example, who must save the day when Sun Wolf is kidnapped by a band of witches in The Ladies of Mandrigyn. Because of her gender, Starhawk's exploits are often overlooked in favor of celebrating her male companions — something Brienne is all-too-familiar with.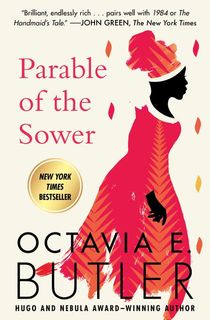 Parable of the Sower
Octavia E. Butler's stunning Parable of the Sower follows a teenage girl named Lauren Olamina living in near-future dystopian Los Angeles. Like Sansa, Lauren isn't initially considered to be one of the strongest members of her family. As a hyper-empath, Lauren feels other's pain as her own, which her parents worry will be a liability in the increasingly chaotic city.
But like Sansa, Lauren's powers of observation and empathy ultimately make her a survivor when the world she's always known is destroyed. After her family's walled compound is overthrown by raiders — leaving her an orphan — Lauren reveals a Sansa-like inner steel and leads a group of survivors on a trek across America to safety.
The Lies of Locke Lamora
If you appreciate clever, morally-complex scoundrels like Tyrion Lannister, pick up Scott Lynch's The Lies of Locke Lamora, the first book in the Gentlemen Bastard Sequence. The Gentlemen Bastards are a group of ne'er-do-wells who, like Tyrion, also appreciate the finer things in life: good food, fine drink, and beautiful women.
The intricate politics of both the underground crime ring of Camorr, and the intrigue of the Duke's court, will hook Game of Thrones fans who enjoyed watching Tyrion's allegiances shift throughout the series.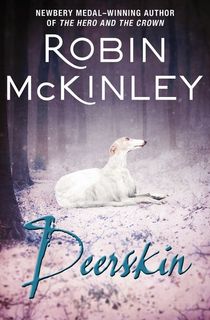 Deerskin
Many fans were surprised by Jon's unceremonious goodbye to his direwolf in "The Last of the Starks." If you thought Jon's canine companion deserved a more thoughtful send-off, then you'll appreciate this dark adult fantasy by award-winner Robin McKinley. Deerskin follows Princess Lissla Lissar, the daughter of a beautiful queen.
After Lissla's mother dies, the king seeks a new bride: his own daughter, who closely resembles her mother. Horrified, Lissla flees the only home she has ever known, her sole companion on the journey a sighthound named Ash. As winter descends on the wilds outside the kingdom, Ash and Lissla must find solace and healing in each other.
His Majesty's Dragon
Fans of Dany's last-standing dragon should turn to Naomi Novik's nine-book Temeraire series for more excellent draconic content. An alternate fantasy series set during the Napoleonic war, the books follow the relationship between Temeraire—a rare Chinese Imperial dragon won by the British during the capture of a French fleet—and his Imperial Corps rider, Lawrence.
Each book follows the unique relationship between hyper-intelligent Temeraire and hyper-traditional Lawrence, and is filled with exciting descriptions of airborne battle.
The Hunger
If you empathized with Jaime even at his darkest moments, you will likely enjoy the complex, richly-realized characters of Alma Katsu's The Hunger.
An alternate history retelling of the Donner Party story, this genre-defying novel switches points of view each chapter to let us see the doomed wagon party through the eyes of many different men and women making the ill-fated trek west.
On the trail, long-repressed lust and desire can no longer be denied. To say much more would be to spoil the fun—but if you found yourself rooting for Jaime, then take a bite of this compelling horror-fantasy.
This post is sponsored by Open Road Media. Thank you for supporting our partners, who make it possible for The Portalist to continue publishing the fantasy stories you love.
Featured still from "Game of Thrones" via HBO