We all know that there have been some delays in major sci-fi/fantasy series over the years. Writing thousands of pages—and then editing them into something worth reading—is a massive undertaking that can take longer than fans, writers, and editors would like. Fortunately, there are plenty of incredible sagas to keep you sated in the meantime.
While you're waiting for the next installment of George R.R. Martin's A Song of Ice and Fire, try out these duologies, trilogies, and the first novels in new series. Full of epic characters, multiple plotlines, and incredible detail, these books should keep you busy for a long, long time.
Sagas to Keep You Busy Until The Winds of Winter
The Blade Itself
If you're a fan of Martin's work, you probably like morally gray characters facing difficult challenges (and self-inflicted problems). The First Law Trilogy, which begins with The Blade Itself, delivers in a big way. Some of the characters include the berzerker Logen Ninefingers, dashing officer Captain Jezal dan Luthar who reminds a little of Jaime Lannister, and a torturer that would fit right in with Ramsay Bolton. Don't just take our word for it, though: George R. R. Martin himself called Abercrombie's style "bloody and relentless."
The Vanished Queen
It's an open secret in the kingdom that King Karolje is responsible for the 'disappearance' of his wife Queen Mirantha. And when Anza finds a copy of the absent queen's journal, she's quickly radicalized by what Mirantha revealed in her diary before vanishing.
Anza's father was executed by the crown, so she has personal reasons for both distrusting and fearing Karolje. To get the justice she craves, Anza joins the dangerous resistance plotting to overthrow the throne. She finds an unlikely ally in Prince Esvar, who's desperate to escape his father's court.
Together, they can free the kingdom from tyranny—or doom the revolution forever.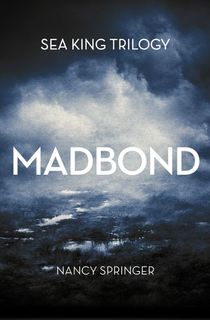 Madbond
Nancy Springer is a conjurer of the fantastic, and the Sea King trilogy is one of her finer literary spells. Six tribes are all that remain of a once great and populous kingdom after the Devourers came from the skies. The brave leader of the Seal Kindred tribe, Rad Korridun, embarks on a journey to hopefully save his people. He is joined by Dannoc, a man accused of terrible and nightmarish things, and Tassida, a travelling warrior who has a few significant secrets of her own. Together, they fight great beasts and their own fates as they try to bring peace back to their world.
The Priory of the Orange Tree
A driving theme of Martin's work is about how personal conflicts and bitter histories can make it impossible to move forward and progress. We see deep-seated grudges and betrayals play out on an epic scale in A Song of Ice and Fire, and the same holds true in Samantha Shannon's The Priory of the Orange Tree. The East and West cannot work together to put down the rising dangers, and court intrigue take center stage in the New York Times bestseller.
Best of all, you can dive into the history of the world with A Day of Fallen Night, a related work by Shannon that takes place long before the events in Priory and gives new context to the epic story.
 The Novels of Alexander the Great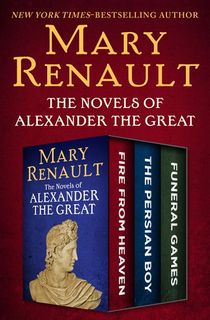 The Novels of Alexander the Great
Based on a time that survives only in the textbooks, these novels introduce readers to a young boy destined (as history tells us) for absolute greatness. This historical fiction story shows the reality of being a 'hero,' as Alexander creates, expands, and ultimately destroys his own kingdom. Though we know how this story ends, readers will still anxiously flip the page to find out how history unfolds.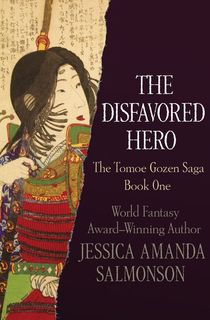 The Disfavored Hero
In this epic feudal fantasy tale—the first in a series—an honor-bound warrior returns from the dead and has to reclaim dignity and right some wrongs. Sound familiar, Game of Thrones fans? Featuring epic battles and a cast of deeply flawed but determined characters, this story of the legendary warrior Tomoe Gozen's determination to win back her honor will leave you spell-bound. This is the definition of a saga.
The Fafhrd and the Gray Mouser Series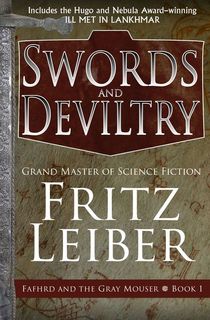 Swords and Deviltry
From the father of "sword and sorcery" himself, this collection of connected stories contains the adventures of the young Fafhrd and the eager Gray Mouser. From infiltrating the Thieves' Guild in the famous city of Lankhmar to studying under great wizards and unleashing terrible magic, our rogue heroes create the kind of epic adventures you'd expect if the Hound and Arya Stark were actually friends. Fafhrd and Gray Mouser are grand characters and part of a world that, like Westeros, developed over decades.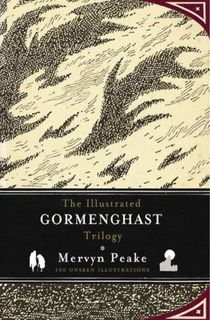 The Illustrated Gormenghast Trilogy
Unfortunately, Mervyn Peake never got to finish his masterwork Gormenghast. However, the trilogy is still worth reading. A classic example of gothic fantasy, Gormenghast examines how twisted a powerful family can be … and how bitter the oppressed often are. The plot takes place in a massive castle called Gormenghast and follows servants, kitchen boys, and lords alike in a series that offers plenty of compelling antiheroes, storylines, and world-building.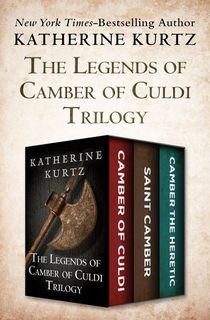 The Legends of Camber of Culdi Trilogy
Set in the medieval fantasy world of Gwynedd, this epic trilogy follows Camber of Culdi, who has evolved from a noble member of a magical sect, to a religious icon.
For years, Camber has disapproved of the tyrannical rule of King Imre. And when Camber suffers a devastating loss, he realizes he can no longer suffer the country's fascist rule, and leads a rebellion that will change the kingdom forever—and turn Camber into the figure of legends.
Rich with history and intricate worldbuilding, Diana Kurtz's work will satisfy Martin fans hungry for a similarly complex and comprehensive world.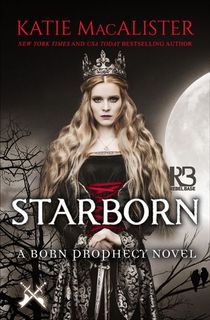 Starborn
The Born Prophecy series is filled with fascinating elemental magic and ancient lore. For generations, war has waged in the land of Alba. Peace is prophesied to arrive in the Fourth Age, but harmony won't be possible until the Fireborn (those who can control the Sun) and the Starborn (those who control the night sky) can achieve a truce.
Three unsuspecting young people will play a vital role in bringing peace to their people and protecting their home from invaders—but first, they must discover how to work together. The third book in this epic fantasy from Katie MacAlister recently hit shelves, so now is the perfect time to explore the world of Alba.
Karina Sumner-Smith
In the City, people with magic are guaranteed a life free from hardship. But Xhea has no magical skills that will protect her—only an ability to see ghosts, which gets her into trouble when she takes possession of a spirit from a girl who's still alive. The first book in an epic dystopian fantasy trilogy, Radiant will appeal to Game of Thrones readers who loves the complex, fierce women of Westeros.
The Hundred Thousand Kingdoms
The Inheritance Trilogy includes The Hundred Thousand Kingdoms (which won the Locus Award for Best First Novel and the World Fantasy Award), The Broken Kingdoms, and The Kingdom of Gods. The first book in the series follows Yeine, who discovers her recently-deceased mother was heir to the Arameri throne (the ruling family)—but was abducted twenty years before. Yeine's now on a quest to discover who was responsible for her mother's death, encountering numerous obstacles along the way.
The Shadow Campaigns Series
The Thousand Names
If the Battle of the Blackwater piqued your fancy, the military themed novels of Django Wexler should interest you. Filled with rebellions, secret identities, and shaky alliances, this story details every swing of the sword and every flanking maneuver. Captain Marcus d'Ivoire serves the Vordanai Empire as a commander of a remote outpost, but is thrust into a more important role when his inexperienced soldiers are pushed into combat. One of his most trusted soldiers harbors a secret—Winter Ihernglass isn't who she appears to be. Together, these two must defend their fortress against overwhelming odds and survive to fight another day.
The Poppy War
A Song of Ice and Fire showed readers how the best of intentions can be twisted over time. Fans of Daenerys's arc might enjoy R. F. Kuang's award-winning trilogy, which was inspired by the bloody history of 20th-century China and follows Rin. A dark-skinned peasant girl who finds herself in the elite military institute of Nikan, Rin is soon thrown into a world of impossible decisions and the grim realities of war.
Acacia: The War with the Mein
In fantasy epics, members of the royal family are often destined for some kind of tragedy. The Acacia trilogy is no different. When an assassin changes the lives of four siblings, events are set in action that cannot be undone. Separated and far from the safe and clean world they once lived in, Aliver, Corinn, Mena, and Dariel must conquer their own fears and doubts to take back their world. Not everyone has the same end goal in mind though, and family ties will be tested. Stark family flashbacks, anyone?
The Tale of Shikanoko Series
Emperor of the Eight Islands
The fantastical feudal kingdoms of Lian Hearn's The Tale of Shikanoko rival even Westeros. This imaginative, four-book medieval saga features animal spirits, princes, lords, and priests coming together in a clash for order and control as the succession to the Lotus Throne is contested.
The Dying Earth
Martin has cited Vance's work as particularly important and inspiring, so if you're looking for the origin of A Song of Ice and Fire, you could certainly do worse than Tales of the Dying Earth … especially because Locus ranked it among the best fantasy stories of all time. You can see the apocalyptic themes we find in Martin's Others (or white walkers) in The Dying Earth, which follows Earth in the distant future, under a giant red sun that will soon go out forever.
Ilium
If A Song of Ice and Fire was set on Mars, narrated by Homer, and featured Shakespearean characters, it would probably read a lot like Ilium. This two-volume saga has all the detail, complicated family ties, and intricate alliances that Game of Thrones fans have come to expect from George R.R. Martin's epic. Imagine if Old Gods, the Seven, the Drowned God, and the Lord of Light all got together for a winner-take-all brawl on an alternate universe Earth and Mars—Ilium would be the result.
Black Leopard, Red Wolf
Kirkus Reviews called this epic by Man Booker Prize-winning author Marlon James "one of the most talked-about and influential adventure epics since George R.R. Martin's A Song of Ice and Fire was transformed into Game of Thrones," and it's not hard to see why.
The bestselling first novel in the Dark Star trilogy draws inspiration from African mythology, and follows a skilled hunter named Tracker on a mysterious quest for a missing boy. As his journey takes him across dangerous terrain and through mysterious kingdoms, Tracker questions the true nature of his mission—and the world around him.