This post originally appeared on Early Bird Books.
When we aren't shaking angry fists at our TV screens or throwing A Storm of Swords across the room, we're anxiously awaiting the next appearance of our favorite character—be it on screen or within the pages: Tyrion Lannister.
No matter what is thrown at him—evil fathers, the Battle of Blackwater, lost love—Tyrion always takes it on the cuff (and maybe with a bit of wine). In between banters with Bronn, squabbles with Cersei, and counseling Dany, we like to think this self-professed bookworm has a personal library that's on par with the Citadel's. The 10 books below are what we imagine to be Tyrion's favorites.
[Serious spoiler warning!]
RELATED: 24 Shows Like Game of Thrones to Fill the Post-Finale Void
World War Z: An Oral History of the Zombie War
The world is reeling from the "Zombie War," the invasion of the undead that nearly decimated all of humanity. Max Brooks takes it upon himself to record the events of those apocalyptic years, trekking across the globe to hear the experiences of fellow survivors. And though the stories are filled with tales of death and violence, another common thread runs throughout them all: a sense of hope for a healing world.
Why It Makes Tyrion's List:
Winter is finally here, and the White Walkers have left their territory beyond the Wall and are advancing south. Fans have theorized that Tyrion is one of the prophesied "three heads of the dragon" (along with Daenerys and Jon Snow), which means he might find himself on the frontlines of the war between fire and ice. We think he'd pick up World War Z to prepare himself for the nasty road ahead.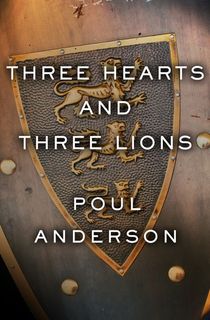 Three Hearts and Three Lions
Holger Carlsen is a Danish engineer, working with the Resistance effort to defeat the Nazis in World War II. Wounded on a mission, he wakes to find himself not in 40s-era Europe—but a magical realm of myth and faerie. Somehow his reputation precedes him, and every creature sees Holger as a Champion of the Law, people who want order for their embattled world. Armed with a shield of hearts and lions, he will fight the ancient war between Law and Chaos in order to save the realm and his home.
Why It Makes Tyrion's List:
Aside from the obvious (could there be a title more Lannister than this one?), Tyrion would find a kindred spirit in Poul Anderson's protagonist. Like Holger, he had to step up and defend his home from an advancing army—despite not having the ideal qualifications to do so.
The War of the Roses
For nearly 100 years, the Plantagenets—England's ruling royal family in the 15th century—vied for the crown. But self-destruction and crafty Tudor usurpers brought their reign to a brutal end. Bestselling author Dan Jones recounts the turbulent years before, during, and after the shift of powers—and how a supposedly untouchable dynasty could collapse.
Why It Makes Tyrion's List:
Bloodthirsty kings. Conniving queens. Warring families. Sound familiar? The Plantagenet-Tudor rivalry was the inspiration behind much of George R. R. Martin's series, making The Wars of the Roses a cathartic read for Tyrion.
Want more book recommendations? Sign up for our newsletter!
A Pocket Full of Rye
Rex Fortescue is the king of a financial empire—and a despicable man from an equally despicable family. When he winds up dead, Inspector Neele is on the case, with a helping hand from the iconic Miss Marple. But the string of crimes that follow take what was a seemingly routine poisoning down a twisted maze of lies that neither sleuth ever expected…
Why It Makes Tyrion's List:
Sure, the idea of Tyrion reading about an old lady sleuth seems slightly improbable, but this is Agatha Christie, the queen of red herrings—and aren't they the author's equivalent of political schemes? Plus, this classic whodunit is inspired by "Sing a Song of Sixpence," a nursery rhyme whose imagery—a pecked off nose; a pie full of birds—might ring some bells for the youngest Lannister.
The Quotable A**hole
This compendium of biting quotes, comments, and comebacks from famous historical figures teaches us two important lessons. First: the art of the insult—and there are over 1,200 examples in this book, courtesy of folks like Einstein and Muhammad Ali. And second: Everyone is kind of an asshole. Even Audrey Hepburn made the cut!
Why It Makes Tyrion's List:
No one has mastered the art of verbal sparring quite like Tyrion Lannister. He'd be pleased to find himself in the good company of Quotable's chosen a**holes—and maybe even take a few cues himself. One of our favorite Tyrionisms from the TV show? This jibe at Cersei: "You love your children. It's your one redeeming quality ... That, and your cheekbones."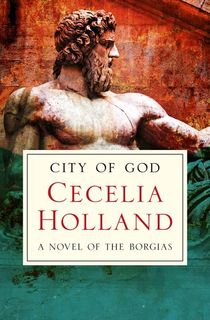 City of God
An English ambassador is thrown into the dangerous world of 16th century Rome, where he becomes embroiled in the schemes of the city's notorious ruling family, the Borgias. Steering the ship is Rodrigo Borgia, a sinful pope who's more likely to be found in bed than in a church. At his side are his similarly depraved children, Lucrezia and Cesare. Though the ambassador has the intelligence to be able to hold his own amongst the Borgias, a forbidden love may ruin everything he's worked for …
Why It Makes Tyrion's List:
Tyrion reading Cecelia Holland's novel about the Borgia's—a real-life Italian family—would be like paging through a Lannister family scrapbook. The similarities are uncanny: a corrupt patriarch, an incestuous daughter, a warrior son. And like City of God's English ambassador, Tyrion has had to use his cunning to survive in the lion's den—and he's nearly lost everything he loves in the process.
Toxic Parents: Overcoming Their Hurtful Legacy and Reclaiming Your Life
Dr. Susan Forward has created a bestselling self-help guide for coping with less-than-ideal parents. By incorporating studies from the testimonies of real-life cases, Toxic Parents helps you identify harmful patterns and guides you down the path towards freedom and confidence.
Why It Makes Tyrion's List:
There are a lot of bad dads in Game of Thrones, but Tywin Lannister just might take the crown. Sure, his behavior stems from grief over his dead wife—who died giving birth to Tyrion—but that's hardly an excuse for the vicious belittling (or what he did to his son's first love). This crappy father deserved his crappy ending. (Heh. Get it?)
The Lies of Locke Lamora
The Oliver Twist-inspired Locke Lamora escaped poverty by becoming Camorr's most notorious con-man. Now the leader of a thieving crew, the Gentleman Bastards, he schemes his way throughout the island's underworld with little trouble—until he's faced with an enemy unlike any other. This is the first installment in Scott Lynch's series, and with a blurb from George R. R. Martin himself, how could you pass it up?
Why It Makes Tyrion's List:
Hilarious and with a knife-sharp wit, Locke Lamora is the Tyrion Lannister brand of anti-hero. At the same time, still waters run deep—and what hides behind the cocky façade is a man haunted by a troubled past. These two would throw one hell of a cocktail party, and then have a serious heart-to-heart once everyone stumbled home.
The Hungoevr Cookbook
Milton Crawford's quirky cookbook has it all: recipes, a hangover classification system, mind games, and naughty witticisms. The combination allows readers to track the progression of their hangovers, from the dreadful early morning headaches to the late afternoon nausea.
Why It Makes Tyrion's List:
While Cersei outranks her baby brother for Booziest Lannister, Tyrion has had his fair share of drunken debauchery. Now that he's ascended the ranks to become Dany's Hand of the Queen, he'll need a clear head after a few goblets of wine. Greasy, Hungover Cookbook breakfasts to the rescue!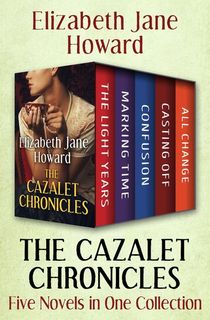 The Cazalet Chronicles
This multi-generational saga chronicles the lives of a wealthy British family through the first half of the 20th century. From world wars and dashed dreams to the gradual crumbling of the Cazalet's once-indestructible empire, it follows parents, siblings, cousins, and more as they navigate a world where power changes hands and family becomes both the rock that holds us up and knocks us down.
Why It Makes Tyrion's List:
Another family that mirrors Tyrion's experiences as a Lannister, the Cazalets have their own intra-family strife. But they also have each other's backs every now and then. Tyrion's sibling relationships are strained (to put it mildly), but they also aren't always terrible. When they weren't at each other's throats, Tyrion and Cersei made a formidable team against Baratheon forces. And even though Jamie played his part in the mistreatment of Tysha, there is a brotherly affection between them.
Want more book recommendations? Sign up for our newsletter!
This post is sponsored by Open Road Integrated Media. Thank you for supporting our partners, who make it possible for The Portalist to celebrate the sci-fi and fantasy stories you love.
Featured still from "Game of Thrones" via HBO